Bet on These Brands for a Comeback in 2012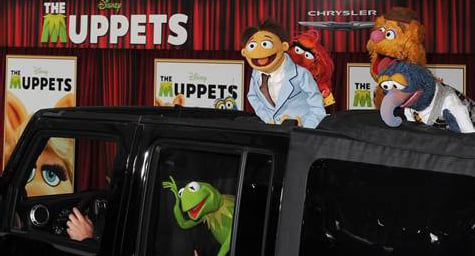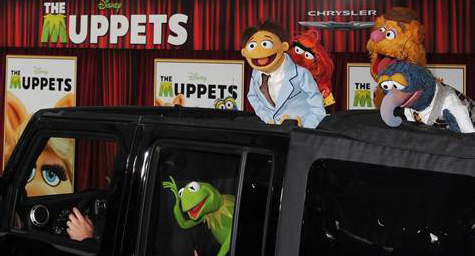 An uncertain economy often drives consumers to seek comfort in familiar faces and brands. This sense of nostalgia is expected to be especially strong in 2012 and may bring back some legendary names thought to be long forgotten. Forbes.com recently predicted which classic favorites would be revived in the coming year.
1. The Muppets – After headlining a successful movie during Thanksgiving, Jim Henson's Muppets have been warmly welcomed back by both the sentimental audience who grew up with these crazy characters, as well the younger generation who are experiencing their magic for the first time. In fact, their movie received an Oscar nomination for its original song, which will only increase their popularity throughout award season.
2. Madonna – After the Material Girl's recent hiatus, she is ready to rebound after the release of a new single following her starring spot in the Super Bowl halftime show. She'll top that in March with her first album release in five years, which is part of a reported three-album deal.
3. The Three Stooges – In April, the comedy trio's shenanigans will be featured on the big screen in "The Three Stooges" movie, followed by the return of the latest TV show reruns later in the year.
4. Dustin Hoffman  – The Oscar-winning actor reappeared on the small screen in January in the HBO series "Luck." He'll trade in his classic good-guy appeal and show us a whole-new darker side, playing a high-rolling gambler.
5. Netflix – After Netflix's major marketing mistakes in 2011, the company admitted its bad judgment and returned to its tried-and-true programming formula. Experts expect consumers to forgive and forget as they welcome back the popular brand.
6. Fiat – The Italian automaker already launched its U.S. invasion by featuring Jennifer Lopez in a recent ad campaign. This partnership will draw increased attention to the brand as American Idol returns to the air and gossip-seekers follow her high-profile divorce.
7. Polaroid – The classic company has finally found its way back into the mainstream through a planned collaboration with Lady Gaga for a new line of products, including sunglasses with a built-in camera that displays images on the glasses' LCD screens for others to see.
It looks like some legendary names will be back on the scene in 2012 with hopes to regain their place in our hearts and minds.
To implement marketing strategies that will breathe new life into your business, contact MDG today at 561-338-7797 or visit www.mdgsolutions.com.
MDG, an award-winning, full-service Florida advertising agency with offices in Boca Raton and New York, NY, specializes in developing targeted interactive marketing solutions, exceptional creative executions and solid branding and media buying strategies. Our core capabilities include print advertising, branding, logo design, creative, digital marketing, media planning and buying, TV and radio advertising, customer relationship management, loyalty programs, public relations, Web design and development, email marketing, social media marketing and SEO. View MDG's creative marketing portfolio.
Read more at msnbc.com.