10 Credit Union Marketing Tactics That Will Boost Member Engagement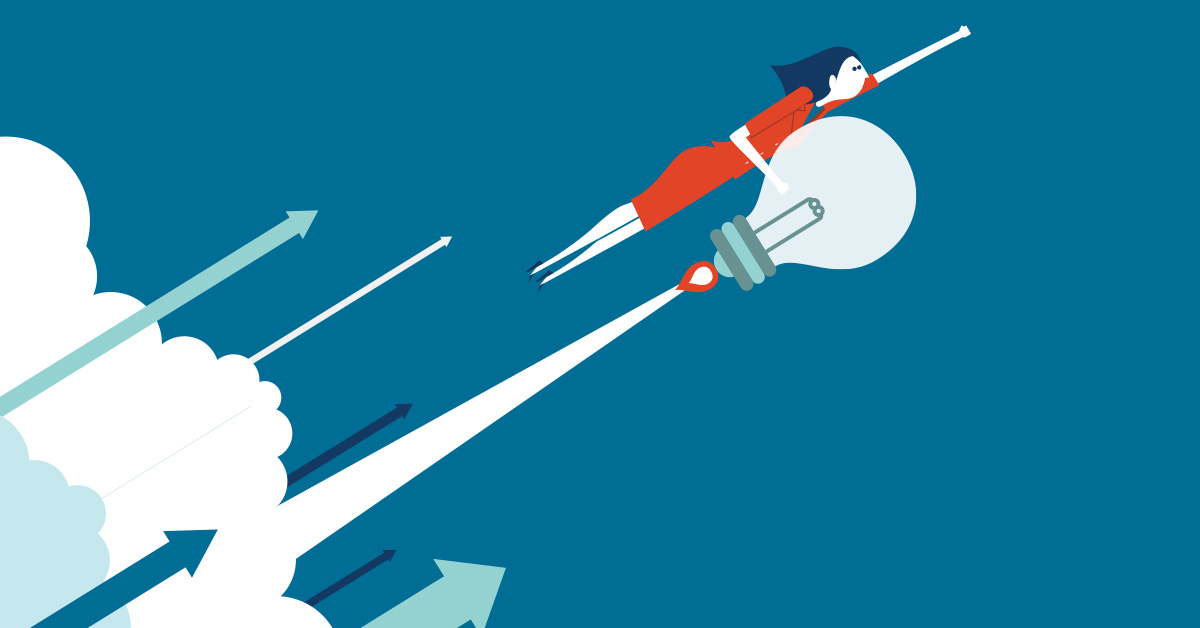 How can you increase member engagement with your credit union? Which marketing tactics will significantly boost awareness of your organization and interest in your products/services?
There's clearly a lot to choose from. Today's marketers can utilize a mind-boggling range of approaches, from tried-and-true traditional advertising media to brand new digital platforms.
While any number of these can help organizations, there are a few that are especially suited for credit union marketers because of their flexibility, cost, and impact.
In particular, we believe these ten approaches can help increase member engagement for credit unions of all sizes:
1. Conduct Community Financial Literacy Classes
When it comes to financial matters, your members are scared and confused.
Moreover, it's not just your members, it's nearly everyone. Grappling with things like loans, investments, and savings accounts is extremely difficult for pretty much all consumers.
That presents a huge opportunity for your credit union.
Financial literacy classes are the ideal way to connect with your community, both members and potential members. By covering a range of day-to-day issues—such as how to get a loan or what impacts credit a score—in a clear and unbiased way, you'll be building trust and relationships.
One thing to keep in mind is that these don't always have to be in person. You can also educate via webinars, YouTube videos, or even with a simple series of email messages.
2. Develop or License Online Financial Tools
Another way to connect with your members and potential members is via online financial tools.
The primary benefit of these tools is that they're incredibly useful for consumers. Simple calculators and interactive elements like portfolio analyzers make it much easier for people to understand the real impact of things like changing interest rates, loan lengths, and savings plans.
While developing these sorts of tools often takes more time than creating other types of web content, the payoff is also much greater. Online financial tools have much higher engagement rates than articles, since people tend to come back to them again and again. Plus, they continue to deliver traffic over time.
Moreover, you don't have to do all the work from scratch. There are a number of companies that license well-developed tools—compound interest calculators, mortgage estimators, etc.—to financial organizations.
3. Live Stream What's Happening Behind the Scenes
Often what members love about credit unions is the more personalized experience they deliver.
Consumers like that credit unions are part of the community; that they're staffed by people who are recognizable and accountable.
To build on this sense of familiarity—and to prevent your organization from coming across as corporate and cold—take the time to give members a glimpse behind the scenes.
The good news is that tools like Facebook Live have made it easier to facilitate. Without any special equipment—all you need is a phone or computer—you can now livestream anything related to your credit union, from a large event to an intimate celebration.
4. Utilize Every Opportunity to Grow Your Email List
There may be no better tool for boosting member engagement than email.
The bigger and more detailed your email lists are, the more opportunities you'll have to regularly engage members. Email provides a direct channel for connecting with both individuals and groups repeatedly and at very low cost. It's also important to segment and categorize the members on the lists to enable you to provide a more personalized message.
Given those benefits, make every effort to encourage members to allow you to message them for marketing purposes. You can run contests, create areas in all of your physical spaces, or even run in-person campaigns at community gatherings. Whatever it is that you can do to encourage email signups, do it.
5. Invest in User-Experience Testing Your Offerings
Are members seeing all of your offerings on your website? Do people get stuck on certain parts of your mobile app? Could your online forms be better structured to boost conversions?
The only way to know for sure is to test. And then test again.
All too often, credit unions invest heavily in developing digital offerings but skimp on conducting consistent user experience testing. That's a huge mistake.
Testing is an essential element of any undertaking. If key elements of your experiences aren't continually optimized—your navigation, your page structure, your site flow, etc.—you could be missing out on important opportunities for more member engagement.
6. Share Your Members' Successes on Social Media
Credit unions help their members in so many ways. Every day they enable people to buy cars, send children to college, retire as planned, start businesses, and so much more.
Share these successes on social media (with permission) to better build a connection with your audiences. Showcase people who have been able to achieve their personal and financial goals because of your credit union.
When doing this, make sure you tell the human side of the story. The more you can spark emotion—inspiration, gratitude, sympathy, etc.—the stronger the bonds will be that you build with your members and ultimately empower them to be your brand advocates.
7. Celebrate Members' Big (and Little) Life Events
It's hard to overstate how powerful little acknowledgments can be.
Taking the time to message a member to wish them a happy birthday, or congratulate them on their new home, or remind them that they bought that RV on this day two years ago, can have an incredible impact. By simply recognizing a personal event, you can create incredible goodwill.
The key to accomplishing this is to invest in good data and systems. If you want to be able to celebrate life events for all your members you need to be able to collect, store, update, and utilize all that information.
8. Create Content for Specific Member Segments
Here's a simple fact: the more targeted your content is, the more effective it will be.
A recent college graduate may not care much about retirement advice, while a Baby Boomer might not be interested in learning about student loan issues. A city-dweller might not want to read about auto loans, and a homeowner probably doesn't need renter's insurance.
It's much easier, of course, to create broad pieces and distribute them to everyone. However, this leads to disengagement over the long run.
If you want to keep members interested in what you're saying, you need to segment—by age, language, interests, etc.—and target.
9. Build a Robust Calendar of Events/Promotions
Want your members to engage more with you? Then you have to engage more with them.
Most credit unions launch new campaigns a few times a year. Our advice: dramatically expand the number of events/promotions built into your marketing calendar.
This doesn't mean massive spends, but rather being more nimble so that you have something fresh to talk about every week, if not every day.
For example, you can develop quick campaigns for seasonal trends (tax time, graduation, etc.), local happenings (food festivals, charity drives, etc.), and cultural happenings (Oscars, Super Bowl, etc.). You can also go beyond the expected, and engage around more unusual dates. Why not create something for National Doughnut Day (June 2), National Limerick Day (May 12), or International Sloth Day (October 20)?
10. Consistently Ask Your Members What They Want
Finally, if you want to know how to better engage your members, then do something very simple: ask them what they want.
Member surveys are incredibly useful for your entire organization. A well-designed survey can help you better understand how members view your products, your brand, and your marketing campaigns. It is, by far, the easiest way to determine what's working and what's not.
One thing to remember is that surveys need to be conducted regularly. If you frequently ask people what you're doing right, and what you could be doing better, you'll be able to identify issues before they grow out of control, and adapt more quickly. This is a surefire tactic to increase member engagement and satisfaction.
Learn what yields results in credit union marketing. Contact MDG today at 561-338-7797, or visit www.mdgsolutions.com.
MDG, a full-service advertising agency with offices in Boca Raton and New York, NY, is one of Florida's top branding firms. MDG's capabilities include print advertising, direct mail marketing, branding, logo design, creative, digital marketing, media buying and planning, radio and TV advertising, Web design and development, online video advertising, infographic development, email marketing, content marketing, inbound marketing, lead generation, social media marketing, and SEO. For the latest trends in advertising and branding, contact MDG today at 561-338-7797 or visit www.mdgsolutions.com.