10 Frightfully Good Halloween Marketing Campaigns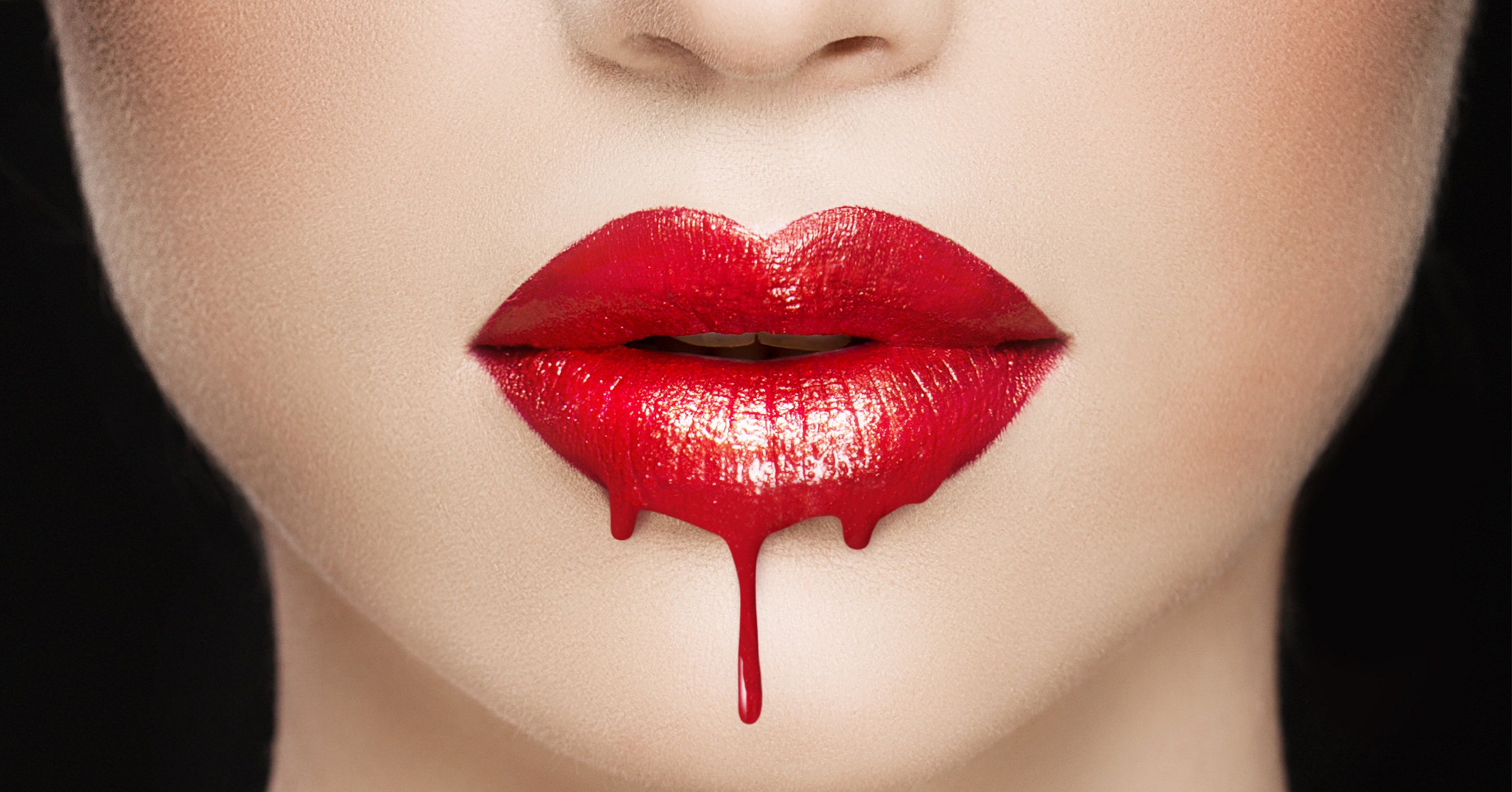 Halloween—with its hair-raising themes and haunting visuals—tends to motivate marketers to create fang-tastic campaigns (and to indulge in spooktacularly bad wordplay).
The past few years have been especially thrilling, as many brands have experimented with using digital tools and platforms to engage—and terrify—audiences in fresh and unexpected ways.
If you're looking for some inspiration for your own Halloween-themed efforts this year, we suggest checking out these 10 particularly unboolievably good recent campaigns:
 1. M&M's: Millie & Max Interactive Ghost Story
The Millie & Max campaign from M&M's combined so many delicious elements: a series of 30-second animated videos released across social media, a ghost theme, and opportunities to drive the action through choose-your-own-adventure voting. The result was a haunting story that kept audiences engaged for weeks.
2. Burger King: #ScaryClownNight
This was probably the most talked about campaign last Halloween, and rightfully so. It kicked off with a 90-second video in which a young man flees an army of scary clowns—one of whom looks suspiciously like Ronald McDonald. It also included real-life meetups of scary clowns at Burger Kings nationwide. 
https://youtube.com/watch?v=2ni3jN_DH20
 3. Topshop: Stranger Things In-Store Experience
Ahead of the release of the second season of Stranger Things, Topshop teamed up with Netflix to create a truly great in-person experience. The retailer transformed parts of its London flagship store into iconic settings from the show, including Will Byer's hideout, Joyce's living room, and the Hawkins lab. In addition to exploring, visitors could purchase Stranger Things merchandise and learn more about the upcoming episodes.

 4. Kellogg's: AR Trick-or-Treat
Who says prizes in cereal and Halloween treats have to be tangible? Kellogg's upended tradition with this campaign in which Shazam codes replaced physical gifts inside boxes. The codes unlocked both augmented-reality tricks (such as flying virtual slime) and online videos on how to make special treats (such as Coco Pops Skeletons).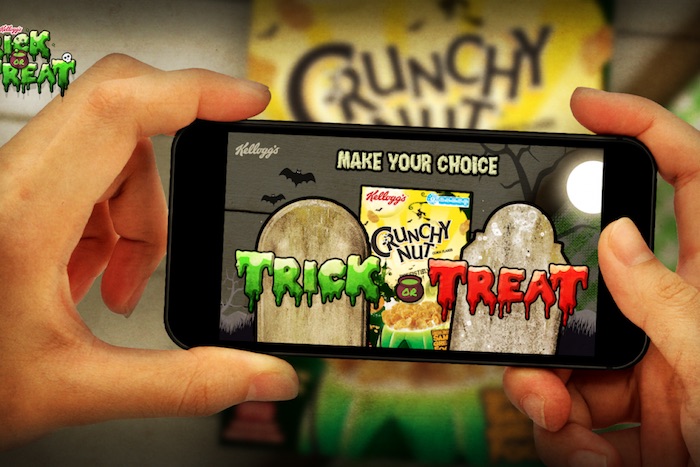 5. Buffalo Wild Wings: The Red Zone
This campaign from restaurant chain Buffalo Wild Wings was a great example of understanding your audience's deepest fears. It featured a three-minute video in which a Florida Gators fan had the not-so-bright idea of dressing up as a Georgia Bulldogs fan for Halloween—what ensued was truly a nightmare for every hardcore sports fan.
6. WD40: Creaky Door App
Most of the time a squeaky door is not a good thing. On Halloween, though, it can be the perfect tool for sparking fear. WD40 highlighted this—and smartly showcased the purpose of its product—with an app that, in combination with a smartphone, could turn any normal door into a creaky, fear-inducing scarefest.
 7. Fanta: Snapchat Codes
This partnership was one of the smartest recent integrations of a physical product and social media. For a limited time, Fanta released Halloween-themed cans with QR codes on them. Once scanned, special Snapchat filters were unlocked, such as a creeptacular china doll shedding tears.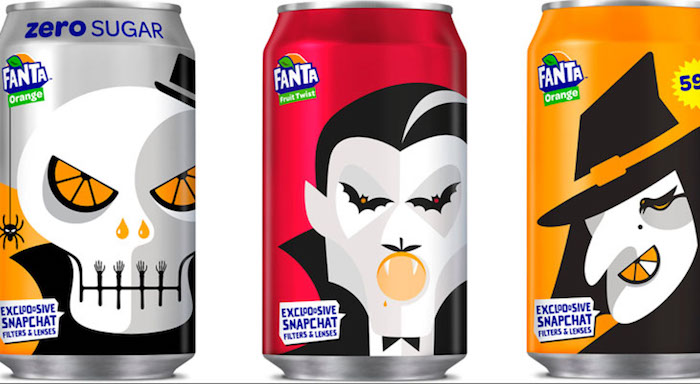 8. Harley-Davidson: Halloween Skull
Not every great Halloween campaign has to be digitally focused. Harley-Davidson broke through the noise with a simple but beautiful poster that showed a skull comprised of every part of its iconic Sportster Forty-Eight Bike. The accompanying text—"This Halloween, treat yourself to genuine Harley-Davidson parts."—was the perfect understated compliment to the arresting visual.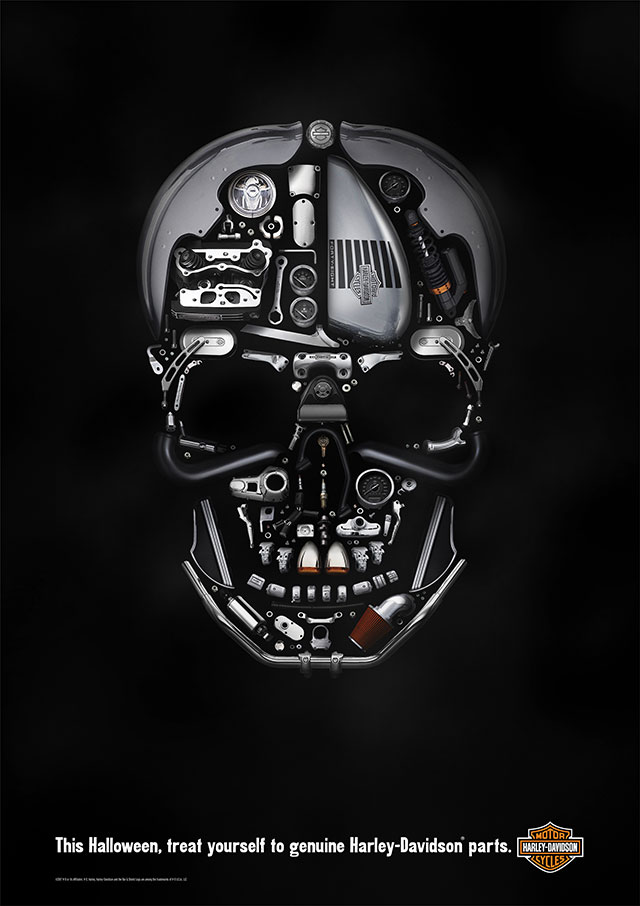 9. Bacardi: Dress to Be Free
"Dress to Be Free" from Bacardi is a good reminder that not every campaign has to be over-the-top or about frights. It simply featured beautiful videos of people worldwide—such as a Carnival dancer in Brazil and a South African Pantsula dancer—who dress "to be free" rather than to fit in. The theme intelligently and subtly captured the appeal of Halloween for many.
10. Svedka Vodka: Banner Ad Curse
Finally, here's a Halloween campaign from Svedka Vodka that marketers in particular will appreciate: After clicking on online ads touting cocktail recipes, individuals were shown a video telling them they had now been "cursed with hellish ads." And, indeed, the company then used retargeting to deliver ad after ad after ad across the Internet to its victims. It was a diabolically brilliant way to capture the attention of audiences—and to truly terrify them.
Keep up with the latest news in advertising and marketing. Contact MDG today at 561-338-7797 or visit www.mdgsolutions.com.
MDG, a full-service advertising agency with offices in Boca Raton and New York, NY, is one of Florida's top branding firms. MDG's capabilities include print advertising, direct mail marketing, branding, logo design, creative, media buying and planning, radio and TV advertising, outdoor, newspaper, digital marketing, website design and development, online video advertising, infographic development, email marketing, video marketing, mobile marketing, content marketing, social media marketing, paid search marketing, and SEO. To learn about the latest trends in advertising and branding, contact MDG today at 561-338-7797 or visit www.mdgsolutions.com.