10 Great Examples of Travel Video Marketing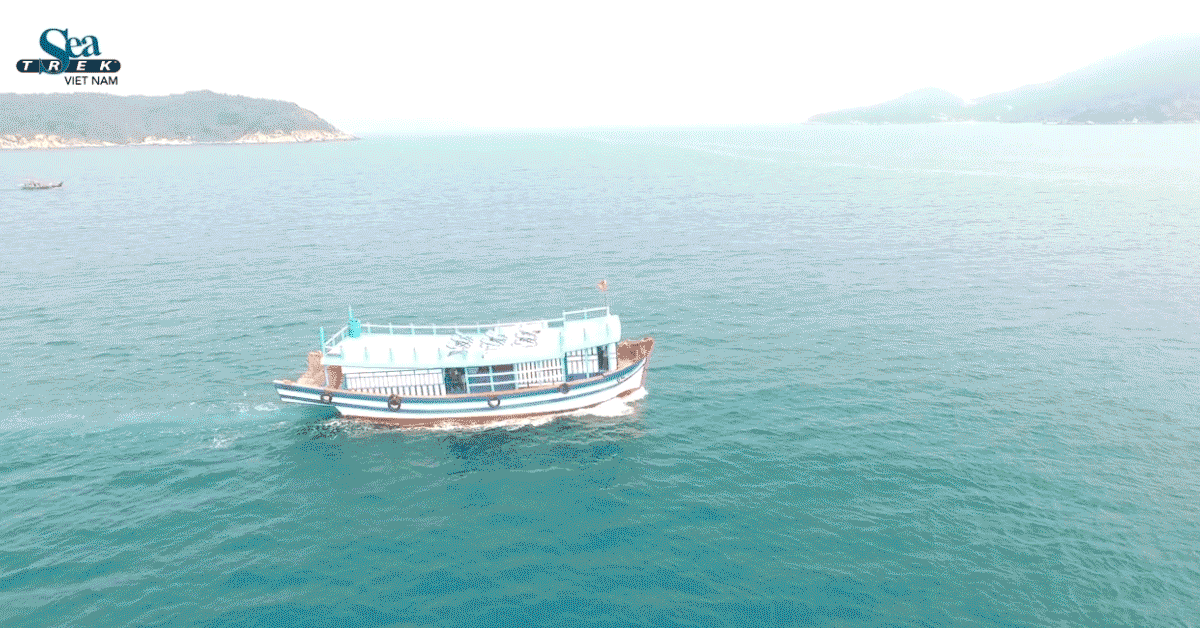 There may be no better topic area suited for video than travel.
Whereas firms in many other verticals must work hard to excite audiences, travel brands are blessed with built-in interest. Consumers are passionate about everything related to trips—from information about destinations to overviews of services/products—and are voracious consumers of travel content.
Moreover, the very nature of travel lends itself well to visual media. Before taking off, people want to be able to see clearly where they'll be staying, how they'll be transported, which items they should purchase, and what they'll be able to experience.
Given that deep demand, it should be no surprise that travel organizations are now at the forefront of video marketing. These days, travel brands of all sizes are consistently creating compelling pieces that engage audiences, make innovative use of emerging formats, and connect across multiple platforms.
To showcase some of this exciting work that's being created, we picked ten our favorite videos from travel marketers. The list below is by no means comprehensive; rather, it's just meant to showcase the breadth of superb content that's being created and to serve as inspiration for brands both large and small:
1. United Airlines: 360-Degree Virtual Tour
To highlight the launch of Polaris, its redesigned international business class, United went big. Really big.
The airline developed a lush, immersive 360-degree video that walks the viewer through the entire new experience, from what a revamped lounge looks like, to how the seat layout on planes has changed.
Importantly, the company didn't limit the virtual tour to one platform. It distributed the video across a wide range of channels, including YouTube, to maximize the number of potential viewers.
2. Visit Florida: Drone Overviews
Visit Florida, a public/private partnership that promotes tourism to the Sunshine State, has been all in on video for years. The organization produces an impressive array of different pieces, from overviews of iconic Florida tourist attractions to profiles of individuals and businesses.
A recent area of focus for Visit Florida has been drone videos. The features aren't necessarily difficult to produce—they merely require a drone and an operator—but they look stunning.
The combination of a different perspective and beautiful scenery is perfect for capturing attention and sparking interest in the state's destinations.
3. G-RO: Product Video
What's the value of a good video? For G-RO, it's literally millions of dollars.
The startup luggage manufacturer created a well-produced demonstration video to highlight how its innovative carry-on prototype could help travelers. It then released the piece across a range of different crowdfunding sites, such as Kickstarter, and watched the pledges roll in.
Ultimately, the company raised $3.3 million to develop the product, in large part thanks to its showcase video.
4. Disney Parks: #DisneyKids
As anyone who has ever been to a theme park with children can tell you, the experience can sometimes be…challenging.
To help alleviate some of this stress for parents, Disney Parks created a series of videos that explain how to best navigate the experience.
What makes the pieces stand out is the level of expertise. For example, this video features Jessica Hartshorn, who is both an editor for Parents Magazine and the mother of two children.
5. Royal Caribbean: Seeker Spotlight
Is it possible for travel brands to combine the power of influencers with the power of video?
Absolutely. For inspiration, just check out Royal Caribbean's Seeker Spotlight series.
While the videos feature online influencers taking the company's cruises, what sets them apart from generic marketing offerings is that each individual content creator is able to tell the story from their own point of view. This smart approach makes each piece feel unique and authentic.
6. Ellis Brigham Mountain Sports: Slopeside Ski Reviews
How can a small brand connect with audiences inexpensively via video? One way is to simply be useful.
That's the approach Ellis Brigham Mountain Sports, an alpine retailer, has taken with its Slopeside Ski Reviews series.
The pieces are exactly what they sound like: winter sports experts give their opinions about equipment immediately after using it.
The videos aren't flashy—they're filmed right on the slopes with a single handheld camera—but by providing clear, reliable information they succeed in attracting significant viewership.
7. First Quote Insurance: Understanding Car Rental Insurance
Video can be an effective medium for travel brands of all types, not just those that have lush destinations and experiences to showcase.
For example, First Quote Insurance's pieces don't show beautiful bodies or vistas. Rather they use animation to explain the fundamentals of things like rental car insurance.
While that might not sound like the sexiest topic area, First Quote makes the pieces engaging to viewers via smart structuring, clear explanations, and bits of humor.
8. SeaTrek Vietnam: Walking Underwater Tour
What am I getting myself into?
That's the fundamental question many travelers grapple with. Before spending precious time and money on a service or experience, people want to know exactly what to expect.
SeaTrek Vietnam, a tour operator that takes visitors out for undersea adventures, does a good job of tackling this anxiety through its overview video. The piece quickly covers the basics of what the experience will be like from start to finish, including how things will look both above and below the water.
9. Brand USA: National Parks Adventure Film
Brand USA, the nation's travel marketing organization, didn't just create an epic video to showcase America's epic national parks. It created an epic movie.
National Parks Adventure was filmed using IMAX 3D technology and features 43 minutes of stunning footage narrated by Robert Redford.
What makes the movie so effective as travel marketing isn't just that it sparks immediate trip planning to visit the national parks (though that surely happened). Rather, its power lies in its ability to potentially build a lifetime of interest with viewers both young and old.
10. W Hotels: Instagram Shorts
Finally, a reminder that not every video needs to be big.
In fact, some of the most effective travel marketing pieces are short and sweet.
For example, the W Hotel chain has mastered the art of the quick social post. These pieces, either little videos or animated GIFs, don't try to be the be-all and end-all. Rather, they do a great job of showcasing little beautiful moments. Sometimes that's all audiences want, and need, to spark their wanderlust.
Discover the latest trends in video travel marketing. Contact MDG today at 561-338-7797 or visit www.mdgsolutions.com.
MDG, a full-service advertising agency with offices in Boca Raton and New York, NY, is one of Florida's top travel marketing companies and branding firms. MDG's core capabilities include advertising, branding, logo design, creative, infographic development, digital marketing, creative media planning and buying, radio and TV advertising, website design and development, email marketing, mobile marketing, content marketing, social media marketing, and SEO. To stay on top of the latest trends in travel marketing and advertising, contact MDG today at 561-338-7797 or visit www.mdgsolutions.com.