10 High-Tech Trends Rising High in 2014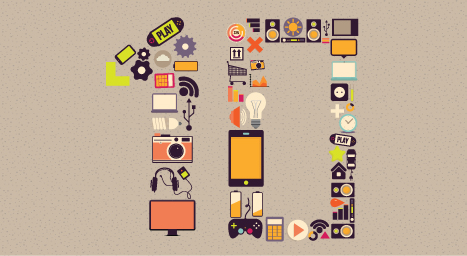 Technology is moving faster than ever and it seems like just as we're able to track the trends, they've already moved to the mainstream. Fortunately, the people at the Juniper research firm have pursued and accrued the top tech trends that will shape the scene in 2014. Now VentureBeat.com has featured their findings to help us stay a step ahead.
1. Cities Will Smarten Up – Intelligent innovations like sensors and cloud-enabled apps will allow cities to connect and control all of their transportation, healthcare, lighting, and environmental data. Then, all of these facts and figures can be used to make wiser decisions.
2. Mobile Money Will Grow and Cultivate Crop Control – Mobile money will keep funding the financing and banking systems in developing countries, while mobile maintains its momentum in Africa and Asia. Mobile will also support agricultural advances in these emerging countries to yield better data for crop commerce.
3. Wearable Devices Will Come into Fashion – High tech will be the height of style as wearable devices help us dress to impress. Everywhere, people will wear Google Glass, Samsung's smartwatch, Apple's iWatch, or one of the other wearable wonders that tailor technology to our on-the-go needs.
4. Tablets Will Go to the Head of the Class – Tablets will make the grade in education and start taking the place of both desktops and laptops. With their appeal going up and their price coming down, tablets will be a staple in every classroom.
5. Mobile Fitness Devices Will Fit Our Lifestyles – Our obsession with staying healthy and looking young will shape our desire for mobile fitness devices. In 2014, these devices will go far beyond weight loss and workouts to tackle the topics of prevention, psychology, and personalized healthcare.
 6. LTE Subscriptions Will Soar and 4G LTE Will Spread – LTE will answer the call of the mobile masses as global users double in 2014. While all the U.S. major carriers offer this super speedy service, expect even faster networks to stream on the scene.
7. Devices Will Be More Intelligent and Intuitive – In 2014, our devices will have the insight to know what we're thinking, doing, and needing in a matter of seconds, at any moment. And now newer versions can learn our patterns and discern our preferences to virtually read our minds.
8. New Microconsoles Will Change the Game in Home Gaming – While powerhouses like PlayStation and Xbox have claimed all the gaming glory, now cheaper consoles like Ouya and others will play to the needs of cost-conscious gamers.
9. Personal Clouds Will Go Sky-High – Our preferences for privacy will lead to a rise in personal cloud solutions and network-attached storage devices, all in the privacy of our own homes.
10. 3D Printer Sales Grow to Epic Proportions – In 2013, 3D printers ushered in a new dimension in printing, and now sales will expand substantially throughout the coming year. Watch for well-known names like Samsung and Microsoft to produce their own copies of these multi-dimensional devices.
Gain insight on the latest high-tech trends. Contact MDG.
MDG is a full-service advertising agency and one of Florida's top creative ad agencies. With offices in Boca Raton and New York City, MDG's core capabilities include branding, logo design, print advertising, retail marketing, digital marketing, mobile marketing, email marketing, media planning and buying, TV and radio, outdoor, newspaper, video marketing, Web design and development, content marketing, mobile marketing, social media marketing, and SEO. To stay on top of latest high-tech trends in digital marketing and advertising, contact MDG. To discover how high-tech smart shelves are monitoring consumer behavior, take a look at "New Smart Shelves with Sensors and Analytics Decode the Impulse Buy."