10 Hugely Popular Apps with Teens (And What Brands Can Learn from Each)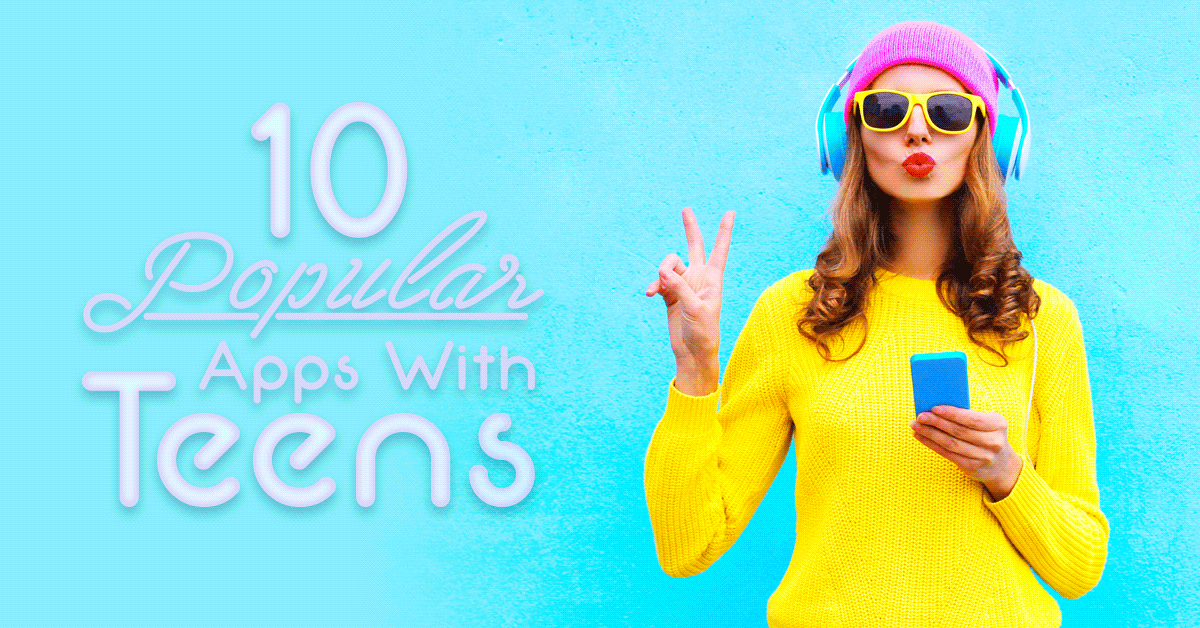 Which mobile apps are hits with teens and what can brands learn from these successes?
The upper echelon of apps used by teens—Snapchat, Facebook, Instagram, and YouTube—is of course very familiar to most marketers and the popularity of these programs has been examined endlessly.
However, beyond these well-recognized platforms is a set of beloved apps that are largely unknown, or at least little known, to most marketers.
Identifying these quiet favorites can be difficult for two reasons. First, the tastes of younger consumers change quickly and most teens are loathe to spend too much time explaining what's currently popular (as almost every parent of a teen can attest to). Second, many ranking and survey groups do not track teens' app preferences for legal or logistical reasons.
That said, with a little sleuthing—in particular by watching Apple and Google's app store charts and diving deeply into data sources about teen behavior that are available—it's possible to identify some of the current favorites.
In particular, the 10 apps below have been trending with teens over the past year, and understanding why each has become popular can benefit brands of all types:
1. ASKfm
What It Is: ASKfm is a very popular (200 million+ users) app that allows people to ask questions to their friend groups either openly or anonymously. Responses can be in text form, photo form, emoji form, or even animated GIF form.
Why It's Interesting: ASKfm is worth looking at because it blurs so many lines. It's partially a chat program like WhatsApp, partially a social network like Facebook, and partially a Q&A platform like Quora. It shows that many of the boundaries placed on what an app should be are artificial.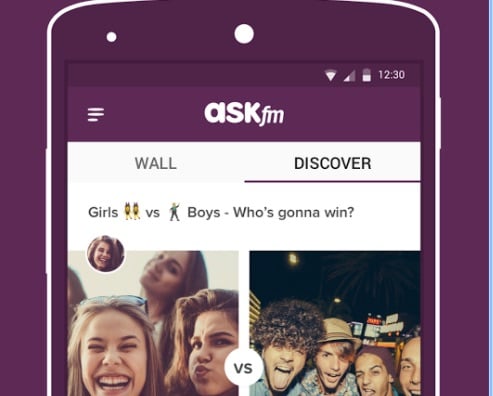 2. Choices: Stories You Play
What It Is: Choices (and similar apps like Episode) are essentially choose-your-own adventures for the digital age. Users can select a genre (romance, fantasy, mystery, etc.) then make choices along the way to drive the action in a certain direction.
 Why It's Interesting: Choices is a great example of how media is evolving. Marketers often hear about certain formats taking off—such as short-form video—but it's also important to remember that the way stories are told is also evolving.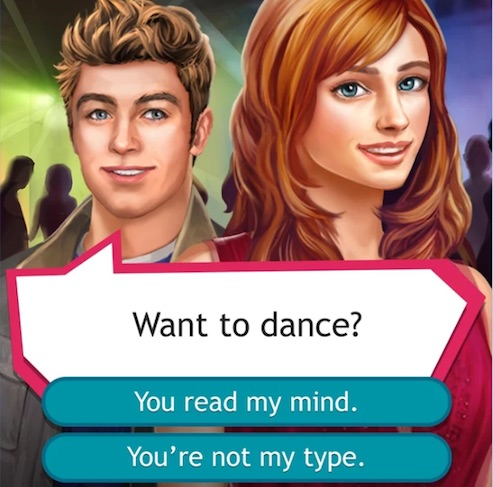 3. HOOKED
What It Is: HOOKED (and similar apps like Yarn) are platforms for distributing chat stories. What exactly is a chat story? It's pretty much what it sounds like: a narrative told through texting/messaging back-and-forths between various characters.
Why It's Interesting: As with Choices, the HOOKED app shows how storytelling is quickly changing with teens. It also reinforces how texting/messaging isn't just another form of communication; it's become absolutely central to the lives of younger consumers.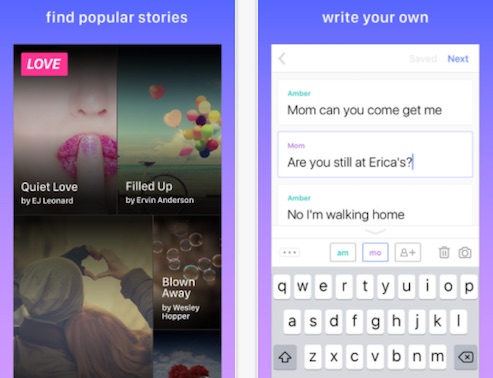 4. Kik
What It Is: Kik is a messaging platform that is extremely popular—the company estimates 40% of teens use it—but which tends to receive less attention from marketers than other programs. It differentiates itself primarily through a low barrier to entry (no phone number or verification is needed) and easy tools for creating automated bots.
Why It's Interesting: In many ways Kik is an example of the pros and cons of open systems. By requiring little verification and making its platform simple to develop for, the company has created a big, thriving ecosystem. However, this has also led to concerns about unsafe content and predatory practices.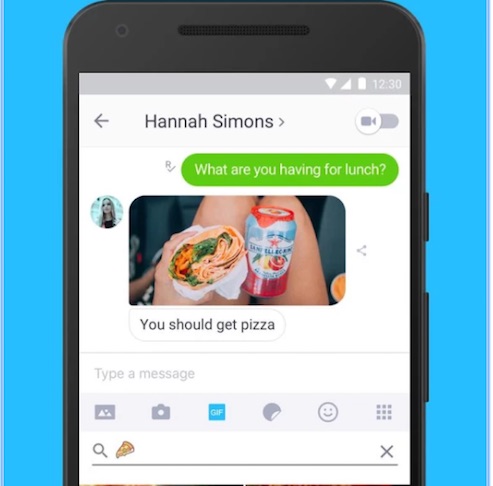 5. FireChat
What It Is: Think teens need WiFi or mobile signal to message each other? You're wrong. FireChat is an "off the grid" app that smartly uses built-in smartphone capabilities to create local mesh networks. These allow users to transmit text and pictures offline between devices located within 200 feet of one another.
Why It's Interesting: Beyond reminding adults that stopping teens from using digital devices to interact is essentially impossible, FireChat also shows how the sophistication of today's smartphones opens up a world of possibilities for app creators. All you need is a good understanding of the hardware/software and some imagination.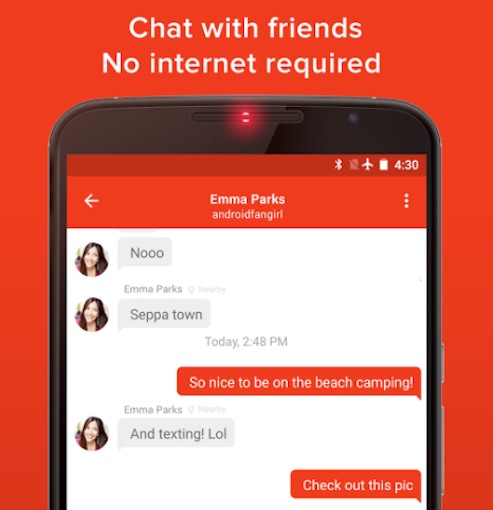 6. Houseparty
What It Is: Houseparty is a group video chat app. Users add their friends and create chats, then people can drop in and out of rooms. Within certain limits, other individuals, such as verified friends of friends, can join, too. It's an open, fluid, way of interacting that's actually a bit like a virtual houseparty.
Why It's Interesting: Houseparty is part of a set of popular video chat apps (Live.me, ooVoo, and IMVU are some of the many others). They highlight how video is increasingly becoming a primary way of interacting for teens, and how the medium is changing over time.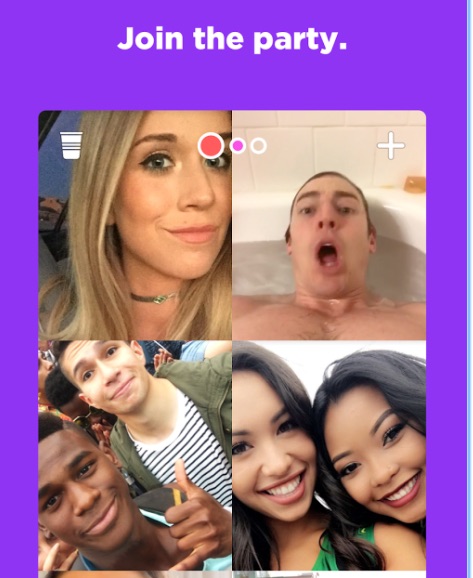 7. Musical.ly
What It Is: Musical.ly is a platform that allows users to create and share videos. It includes a set of tools, including rights-cleared music and visual editors, that make video creation very simple. Most pieces tend to be in a few core topic areas, including singing, comedy, dancing, magic, and fashion/beauty.
Why It's Interesting: As with YouTube and other similar platforms (like Smule Sing!), Musical.ly demonstrates the power of user-generated video content. These pieces may not always look highly polished, but that's partially the point: they usually feel fun and authentic rather than forced.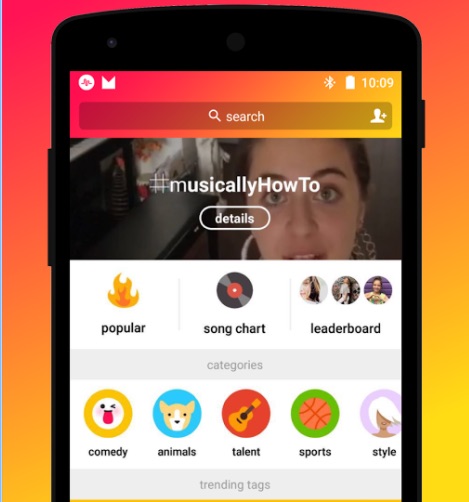 8. Fidget Spinner
What It Is: The fidget spinner apps (there are many of them) are simply digital incarnations of the wildly popular product. They allow the user to select different types of spinners and, well, spin them away to their heart's content.
Why It's Interesting: Can brands learn anything from a program that just imitates a toy? Actually, yes, they can. The fidget spinner app may sound silly, but it provides some interesting lessons. Specifically, it shows the importance of customizable options, of vertical orientation in many circumstances, and of not taking yourself too seriously.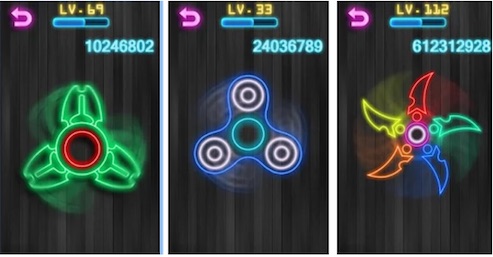 9. Yellow
What It Is: What happens when you combine Snapchat and Tinder? You get Yellow, a popular dating app with teens (though it's officially marketed as a friendship app). The program (sort of) integrates with Snapchat, as well as other networks like Instagram, and allows the user to swipe right or left to make matches.
Why It's Interesting: Yellow is a good reminder that many tech wins come from building off others' successes. The app is popular not because it is especially original, but because it borrows (steals?) the addictive interface of Tinder and piggybacks off the user bases of other social networks.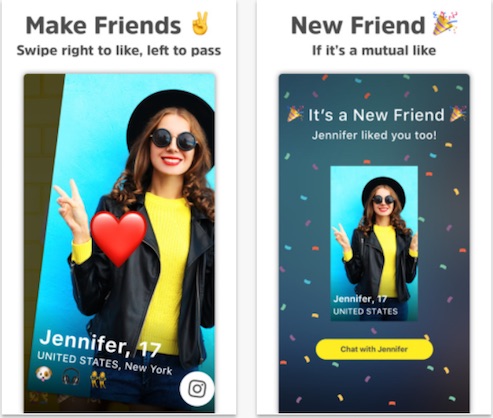 10. KYMS
What It Is: Finally there's KYMS. This app looks like a simple calculator, but it's really a front for hiding media. The program encrypts photos/videos/text files and only allows access with a password separate from that of the phone. There's even a "panic gesture" feature that closes the app immediately.
Why It's Interesting: KYMS, and similar apps like Best Secret Folder, are good reminders that we should never assume we fully know what teens are up to. While lists like this one can scratch the surface of what's popular, there will always be a world that can be hidden away with one simple panic gesture.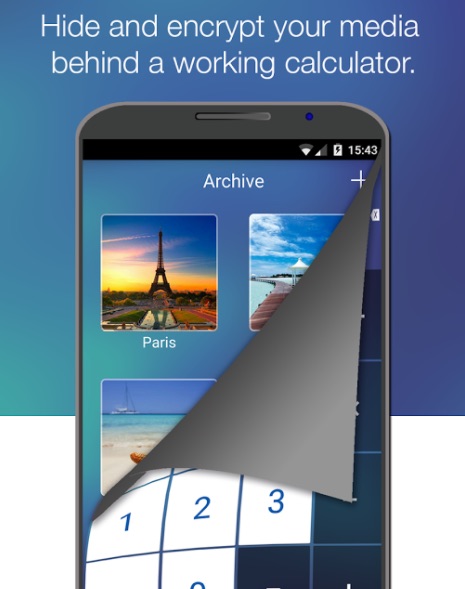 Discover new strategies for mobile marketing. Contact MDG today at 561-338-7797 or visit www.mdgsolutions.com.
MDG, a full-service advertising agency with offices in Boca Raton and New York, NY, is one of Florida's top branding firms. MDG's capabilities include print advertising, direct mail marketing, branding, logo design, creative, digital marketing, media buying and planning, radio and TV advertising, website design and development, online video advertising, email marketing, content marketing, social media marketing, and SEO. To learn about the latest trends in advertising and branding, contact MDG today at 561-338-7797 or visit www.mdgsolutions.com.