10 Marketing Facts That Will Blow Your Mind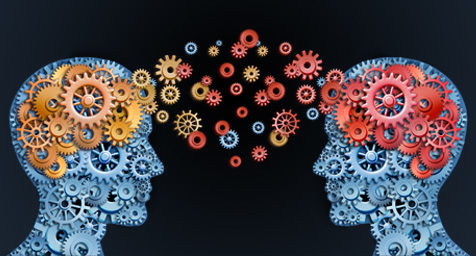 Believe it or not, there are Americans who haven't heard of Facebook, the majority of mobile ad clicks are accidental, and the most expensive commercial in history cost $33 million. These are some of the random tidbits included in iMedia Connection's rundown of "21 Marketing Facts That Will Blow Your Mind."
Some of our favorites include:
7% of the American population have never heard of Facebook and 41% haven't heard of LinkedIn.
51% of clicks on mobile banners are accidental—they're caused by "fat-finger taps."
The co-founder of Goodby Silverstein & Partners originally hated the "Got Milk?" ad campaign—he thought it was not grammatically correct.
Twitter was originally called Twttr, but the name was changed before it launched.
Only 50% of consumers find the content in emails they consented to receive to be credible.
This was the first ad for Coca-Cola, published in 1886 in the Atlanta Journal:
20% of all Internet page views come from Facebook.
This was the first Ronald McDonald (the iconic mascot was played by Willard Scott from 1963 to 1966):
This is the most expensive commercial in history—Nicole Kidman was paid $3 million to appear, and it cost $33 million:
Is your mind still not blown? Check out the full list for more.
Develop an integrated marketing campaign that delivers the maximum reach and results. Contact MDG today at 561-338-7797 or visit www.mdgsolutions.com.
MDG is a full-service advertising agency and one of Florida's top creative ad agencies. With offices in Boca Raton, FL and New York, NY, MDG's core capabilities include branding, logo design, digital marketing, print advertising, mobile marketing, email marketing, media planning and buying, TV and radio, outdoor, newspaper, video marketing, Web design and development, infographic development, content marketing, social media marketing, and search engine optimization (SEO). To stay on top of the latest trends in marketing and advertising, contact MDG today at 561-338-7797. For some more fascinating Facebook facts, take a look at "Facts and Figures Behind the Power of Facebook and Mobile."