10 Powerful Ways to Use Instagram for Real Estate Marketing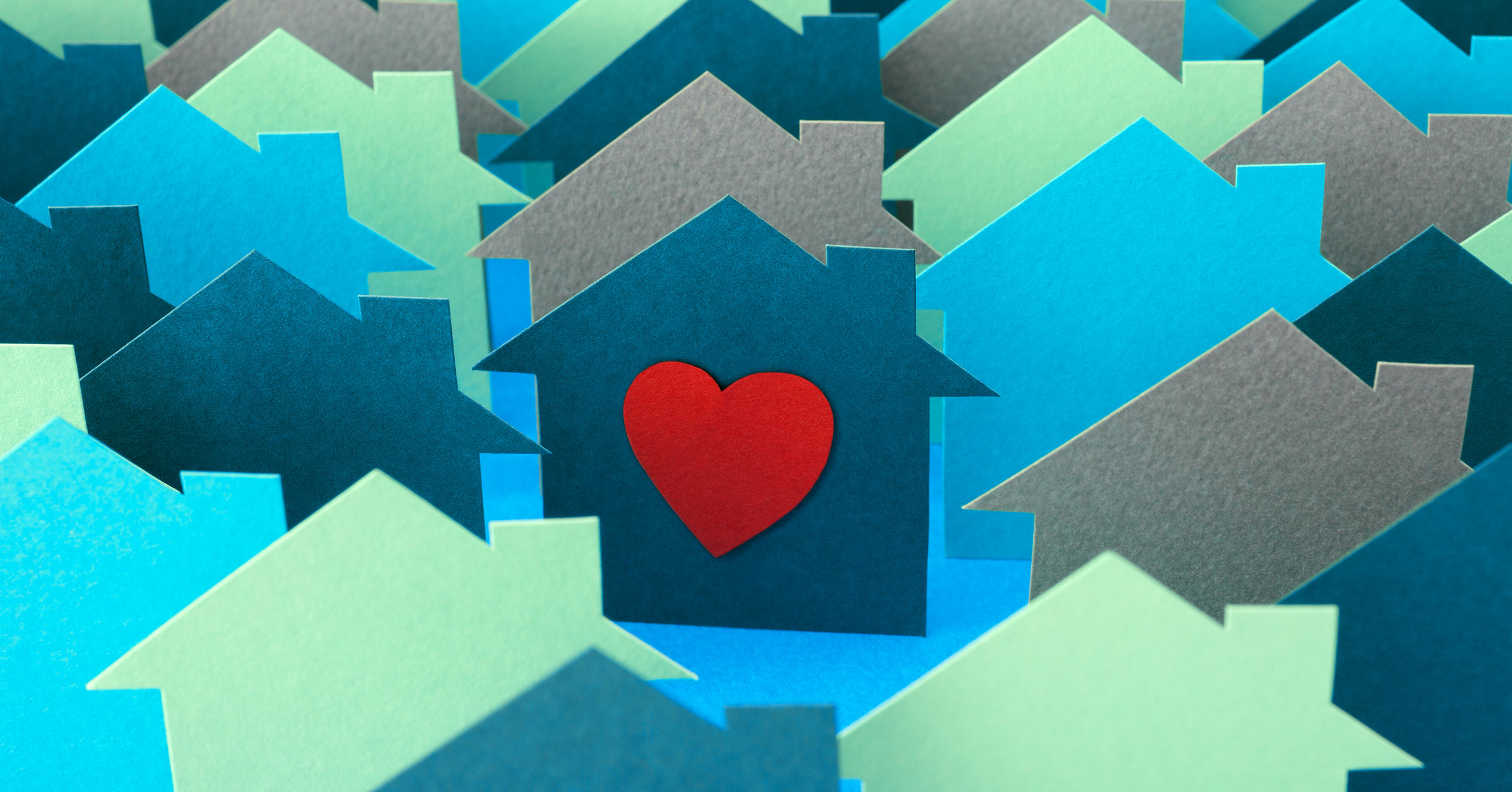 Real estate and Instagram are a match made in marketing heaven.
Pretty much everything about the social network is well suited for real estate marketing: its photo- and video-based content formats make it easy to showcase properties; its mobile-first nature easily incorporates location data and geo-targeting; its huge user base—now numbering more than 1 billion monthly active users—enables reach across many demographics and geographies; and its integration into parent company Facebook's advertising platform provides sophisticated campaign targeting options.
How can real estate firms make the most of this opportunity? What are some of the key approaches that marketers are currently utilizing on the platform to build interest, inspire action, and close sales?
Here are 10 impactful ways Instagram can be used for real estate marketing:
1. Feature current properties and developments
Featuring what's currently for sale or rent is the first thing that comes to mind when using Instagram for real estate marketing, and with good reason: the social network is a perfect place to showcase properties and developments.
To do this effectively, it's worth spending some extra time on the visuals. Don't simply post a digital version of a print flyer and call it a day; develop creative specifically for Instagram that will stand out on the platform.
View this post on Instagram

You're about to fall in love! This beautifully updated home is only minutes from North Ridge! See it for yourself this Saturday, July 13 from 11am-1pm AND Sunday, July 14 from 1-3pm! Comment below for more info. #trianglerealestategroup #eralivemoore #alexcampbellrealtor #forsale #justlisted #openhouse #raleighrealestate #raleighnc #northraleigh #dreamhome #housegoals
Another thing to keep in mind is that you're not limited to just a single image. Instagram has a wide range of compelling content formats—including slideshows, Stories, ad carousels, and videos—which can be used to highlight properties.
2. Feature future properties and developments
Just because a property isn't yet on the market doesn't mean that it can't be featured on Instagram. The platform is a great way let audiences know what will soon be listed and to build interest ahead of time.
Keep in mind that even if a property isn't anywhere close to making it to market, it can still be showcased. For example, posting renderings is a highly effective way of sparking curiosity about an upcoming development.
3. Showcase aspirational real estate
Many people love to look at real estate even if they're not in the market, hence the appeal of TV shows such as House Hunters. This is especially true for dream properties, such as luxury homes and beach getaways.
Real estate marketers can tap into this aspirational curiosity and grow their audiences by highlighting "wow" properties on Instagram.
Again, keep in mind that Instagram has many effective content formats beyond single images. Stories and videos in particular can be powerful ways to showcase aspirational real estate.
4. Let audiences know about your successes
People want to work with individuals and firms that are successful. That's why using Instagram to boast a bit is a powerful tactic: it highlights to audiences that you're competent and likely to meet their real estate needs better than others.
A key thing to keep in mind is that specificity helps when talking about successes. By giving Instagram users details about your achievements, you can better differentiate yourself from the competition.
5. Promote specials and open houses
Instagram is a time-sensitive platform: feeds tend to turn over quickly and Stories disappear within a day. That can pose challenges, but it also makes the social network a useful tool for promoting time-sensitive information. Specifically, it's a great place to inform audiences about things like current price specials and upcoming open houses.
With timely content, as with all other Instagram content, it can pay to have some fun with your pieces. The tone of the platform tends to be fairly light, and adding some humor can make your posts feel like they fit the medium.
6. Introduce yourself and your team
Who are you? That question is a key one that audiences ask when evaluating real estate firms. To address it, you can use Instagram to highlight details about yourself as well as your team.
This is another area where specifics are helpful. The more familiar you make yourself to audiences, the more likely they are to reach out.
Something to consider here is that you don't just have to talk about your professional qualifications. Showcasing other details—such as the charity work your firm does or the pets around the office—can also help to make people feel like they know you better.
7. Provide insights and thought leadership
Real estate can be difficult for both buyers and sellers, especially for those not very familiar with it. It can be daunting for people to figure everything out, from listing timing to how to go about getting a mortgage.
That's where real estate marketers can be invaluable. By providing insights and thought leadership, you can engage eager audiences on Instagram and establish yourself as a trusted resource.
A useful approach when it comes to insights and thought leadership is to post at a regular frequency. This will help to build interest over time and will keep Instagram audiences following your account through different stages of the sales funnel.
8. Showcase amenities and unique features
Instagram is the perfect place to highlight the things that make a particular property special beyond the structure itself. Through images, videos, and Stories you can showcase the amenities that audiences are looking for.
To stand out from the crowd, try to find ways to show off features that are unique to the property—maybe an architectural feature, a particular paint color, or a unique communal space.
9. Highlight why the community is great
Properties don't exist in a vacuum; they're part of neighborhoods and towns. And often the key to successful real estate transactions is sparking interest in these surroundings.
Instagram is a powerful tool for highlighting local charms. Use it to show the specific features—from a new school to a weekend farmer's market—that make a particular community great.
Keep in mind that different community elements appeal to different audiences. Given that, highlight a range of features, from shopping and dining options to opportunities to engage with nature.
10. Inspire and motivate audiences to take action
All the Instagram marketing in the world is meaningless if it doesn't eventually compel people to do something that helps your business.
To take action, audiences sometimes need a nudge. Real estate marketers can provide this by posting content that motivates people to stop putting things off and dive in now.
This sort of content doesn't have to be overtly connected to real estate; sometimes broad inspiration is enough to encourage audiences to take the next step.
Instagram can help with every step through the real estate sales funnel, from sparking interest in communities and providing information about properties, to encouraging open house visits and driving purchases. Ultimately, the key to success is to use the power of the platform: engage directly and consistently with the network's large audience, build a strategy that utilizes the sophisticated targeting tools at your disposal, and make the most of the many compelling content formats available.
Leverage the power of social media in real estate marketing. Contact MDG today at 561-338-7797 or visit www.mdgsolutions.com.
MDG, a full-service advertising agency with offices in Boca Raton and Brooklyn, NY, is one of Florida's top branding firms. MDG's capabilities include branding, logo design, creative, media buying and planning, radio and TV advertising, outdoor, newspaper, print advertising, direct mail marketing, digital marketing, website design and development, online video advertising, infographic development, email marketing, video marketing, mobile marketing, content marketing, social media marketing, paid search marketing, and SEO. To learn about the latest trends in advertising and branding, contact MDG today at 561-338-7797 or visit www.mdgsolutions.com.