10 Resolutions Every Marketer Should Make for 2020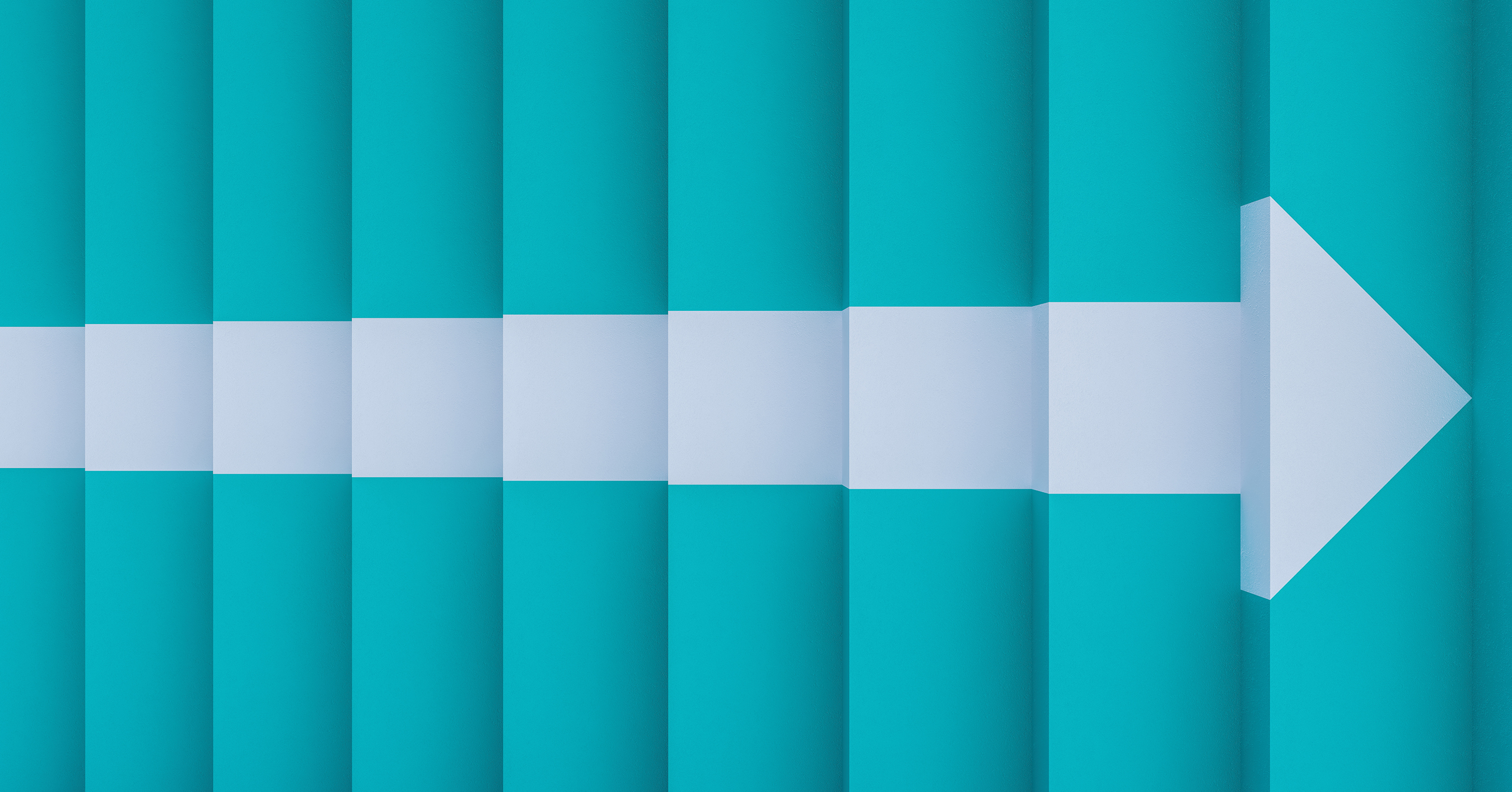 It's time to make some work-related New Year's resolutions.
For most marketers, that's no easy task. There are now so many different channels and tactics in the mix that having to choose just a few areas to focus (or refocus) on can feel overwhelming.
So, where should you start? Which approaches should you consider embracing to make your marketing efforts more efficient and effective in the year ahead?
To help, we've pulled together this list of 10 resolutions that every marketer should consider making in 2020 to have a more productive and prosperous year:
1. I will remember that social networks are changing.
Social networks have been around for long enough that it's easy to think of them as being fairly set.
In truth, they're rapidly and fundamentally changing. This is occurring in many ways, including in these two key areas:
Stories: Audiences are increasingly embracing this mixed-media, disappearing format. Stories are already used by more than 450 million people each day on WhatsApp, 300 million on Instagram, 191 million on Snapchat, and 150 million on Facebook.
Purchasing: As platforms add features such as buy buttons and easy checkout, social is shifting from being a channel primarily suited for awareness-building to one that's valuable throughout the path to purchase. In fact, some 21% of Internet users say that they've already been motivated to buy products because of social content.
For marketers looking to use social media effectively in 2020, it's essential to remember that the channel is evolving and that everything from its formats to its role in the purchase funnel is in flux.
2. I will also remember that search is changing.
Speaking of important channels that are in flux, search is also in a period of transition.
That's largely because people are interacting with their digital devices in new ways. Whereas in the past, almost all search queries were typed on a keyboard attached to a computer, today's audiences have other options, such as speaking into a phone voice assistant or home speaker. They can also utilize visual search, which replaces traditional text input with images. Essentially, instead of typing something like "Washington Monument" into a box, a user can receive results simply by sharing a photo of the Washington Monument with the search platform.
Where this all leads is still uncertain. What's clear is that traditional search strategies—such as site optimizations and content targeting—will need to be revisited in the year ahead as the channel changes.
3. I will utilize location data effectively.
Another important evolution that search, social, and other digital channels have undergone is their ability to deliver and make use of rich location data.
Thanks to the widespread adoption of GPS-enabled smartphones and increasingly sophisticated information analysis, it's now possible to connect with consumers in specific geographies based on their behaviors and preferences.
That ability helps marketers in a number of key ways, including by enabling real-time ad targeting, better segmentation, richer customer insights, and more-accurate attribution.
By utilizing location data effectively in 2020, you can both better understand your audiences and improve the efficiency of your marketing efforts.
4. I will focus on good design.
Marketers sometimes think of good design as something nice to have; believing that it superficially improves experiences, but doesn't significantly impact business results.
That's a misguided view because good design has powerful benefits for firms of all types. For example, it can establish a clear brand identity, demonstrate quality to consumers, and increase loyalty.
The key is to consider design at all times, not just with big undertakings such as a website revamp or a new campaign. After all, even the simple day-to-day act of picking a font can have a major impact.
Ultimately, by focusing on good design in 2020 you won't just be improving the aesthetics of your marketing efforts—you'll also be improving their performance.
5. I will experiment with my email campaigns.
Email is the tried-and-true workhorse of digital marketing, delivering consistent results year after year.
This reliability makes it tempting to simply stick with existing email approaches in 2020 and focus on innovating in other areas.
That's a mistake because email, like other channels such as search and social, is evolving. Case in point: Google's AMP initiative is now bringing true interactivity to email, enabling recipients to do things within messages such as submit RSVPs to events, fill out questionnaires, browse catalogs, and respond to comments.
Moreover, audience behavior is changing as people increasingly open emails and take action on their mobile devices.
Given all that, don't shy away from experimenting with your email campaigns in the year ahead; by keeping up with how the channel is changing, you'll avoid being left behind.
6. I will ensure that my website is speedy.
Like email innovation, website maintenance is sometimes overlooked in the rush to tackle fresh approaches. After all, if your site ain't broke, why fix it?
The problem is that while your website may superficially appear to be fine, it often may not be well behind-the-scenes.
Specifically, many sites are slow. That matters because site speed is vitally important: it impacts everything from engagement and action-taking to site abandonment. Speed is also a key element for search engine optimization, with faster pages tending to rank higher on results pages.
All of that is why you should make an effort to ensure that your site is speedy in 2020. While it may seem like just a little thing, making the effort can have a big payoff over time.
7. I will run dynamic creative campaigns.
The idea behind dynamic creative advertising is simple: tailored creative is delivered to specific groups, or even specific individuals.
However, the technology behind the approach is far from simple. Modern dynamic creative advertising is made possible by sophisticated AI and machine learning that digital platforms have spent heavily on to develop.
The good news for marketers is that they get to reap the rewards without having to delve into the complicated backend. With today's advertising tools, it's easy for brands of all types to create campaigns that adapt to meet the needs of audiences.
This is an opportunity you should take full advantage of in 2020. Why? Because dynamic campaigns are the marketing holy grail: they provide tailored creative at mass scale, combining reach and effectiveness.
8. I will ask my digital marketing partners the right questions.
In the rush to get things done, it can be difficult to find the time to ensure that you and your digital marketing partners are aligned.
Nevertheless, it's important that you check in. These don't have to be in-depth sessions; simply sitting down to tackle a few key questions is enough. Specifically, you should regularly ask:
Are you making my digital marketing efforts more efficient?
How do your efforts map to conversion?
When was the last time you tested something new?
How are you improving my existing digital executions?
Making an effort to have these chats in 2020 will ensure that you'll have a strong understanding of how each of your digital partners is utilizing information, executing across channels, innovating, and working with your team. Most importantly, you'll know whether your partners are truly helping with performance.
9. I will keep an eye on how attention is evolving.
In an earnings report last year, Netflix said, "We compete with (and lose to) Fortnite more than HBO."
This may sound like the platform was trying to play down the competition, but in fact the opposite is true: Netflix gets that attention is evolving, with audiences having a wealth of options—mobile apps, VR headsets, etc.—in addition to media channels.
For example, take the dramatic growth of esports and streaming gaming: Twitch already has more than 2 million concurrent site-wide viewers at peak times, and esports viewership in the US is expected to reach 46.2 million by 2023.
Marketers should keep a close eye on these evolutions in 2020. After all, if the core goal of campaigns is to reach audiences, it's essential to know where today's audiences are.
10. I will ensure that my brand is healthy.
Finally, make an effort in 2020 to regularly check on the health of your brand.
This means watching out for little changes that may need to be made—such as design tweaks and positioning adjustments—as well as keeping an eye out for larger issues.
In particular, keep a close watch on whether you may need to undertake some level of a rebrand. Key ways to identify whether you need a rebrand include seeing that your brand no longer fits your company's mission, that it's confusing, that it's no longer differentiated, that it's picked up bad associations, and that it feels outdated.
Ensuring that your brand is healthy is essential because it's the foundation of good marketing. Without a clear, relevant, and differentiated brand, you'll struggle to connect with audiences not just in 2020, but well beyond.
Ultimately, by keeping up with how social, search, email, and attention are evolving, and by utilizing location data effectively, focusing on good design, running dynamic creative campaigns, ensuring that your site is speedy, asking partners the right questions, and monitoring your brand health, you'll be setting yourself up for success in the year ahead—as well as for many years to come.
Stay on top of what's new and what's next in marketing. Contact MDG today at 561-338-7797 or visit www.mdgsolutions.com.
MDG, a full-service advertising agency with offices in Boca Raton and Brooklyn, NY, is one of Florida's top branding firms. MDG's capabilities include print advertising, direct mail marketing, branding, logo design, creative, media buying and planning, radio and TV advertising, outdoor, newspaper, digital marketing, website design and development, online video advertising, infographic development, email marketing, video marketing, mobile marketing, content marketing, social media marketing, paid search marketing, and SEO. To learn about the latest trends in advertising and branding, contact MDG today at 561-338-7797 or visit www.mdgsolutions.com.