10 Shocking Statistics On Online Marketing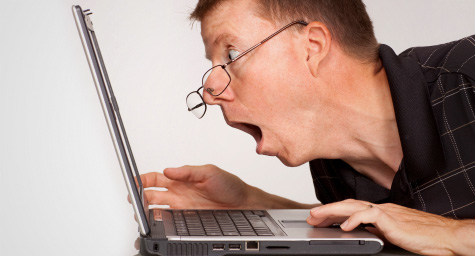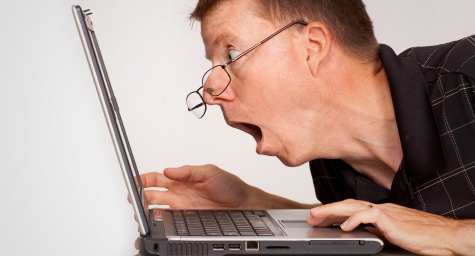 While most marketers have discovered the power of social and mobile marketing, some traditionalists think they're more hype than help. Hubspot.com aims to shatter those misconceptions with stunning statistics that will blow their minds, and hopefully change them.
Online Marketing Costs 62 Percent Less Than Traditional Marketing – Inbound marketing has become the more cost-effective means of communication with today's tech-savvy consumers.
78 Percent of Consumers Do Online Product Research – Today, it's highly likely that the first thing a consumer learns about your business is through your website.
40 Percent of Smartphone Users Compare Prices Online While in Store – Since so many consumers engage in simultaneous shopping, your website must be optimized for easy mobile viewing.
78 Percent of Consumers Check Email on a Smartphone – Make sure that your email communications are also optimized for mobile devices or you risk being immediately deleted.
Email Usage Fell 59 Percent Among Ages 12-17 in the Last Year – This demographic has a strong preference for texts, social networks, and instant messaging. Since today's kids are tomorrow's adult consumers, target your communications to ensure they're received.
91 Percent of Email Receivers Have Unsubscribed – Even if consumers have opted-in, they often opt-out if bombarded with excess solicitations, so be prudent about content and frequency.
57 Percent of Companies Have Gained a New Customer with Their Blog – Blogs have become trusted sources of information for many consumers while enhancing your credibility and your connection.
Businesses with Blogs Have 55 Percent More Online Traffic – The frequency of your blogging is directly related to the number of pages Google has to index, as well as your amount of inbound links. This results in a higher ranking on search engines, which leads to a greater amount of traffic to your website.
67 Percent of Consumer Companies Have Gained Customers Through Facebook – This shows the impact and influence that social media has in our lives.
In Only Two Years, 83 Percent More Marketers Say Facebook is Essential to Their Business – That's a strong sentiment that shows the enormous strength of social media marketing.
Numbers don't lie, and these shocking statistics show that online marketing has become a virtual necessity for both survival and success.
Read more about online marketing at Hubspot.
MDG, a full-service Florida advertising agency with offices in Boca Raton and New York, NY, specializes in developing targeted interactive marketing solutions, exceptional creative executions and solid branding and media buying strategies. Our core capabilities include print advertising, branding, logo design, creative, digital marketing, content management strategies, media planning and buying,  TV and radio advertising, customer relationship management, loyalty programs, public relations, Web design and development, email marketing, social media marketing and SEO. View MDG's creative marketing portfolio.