10 Ways to Become the Ultimate Social Media Marketer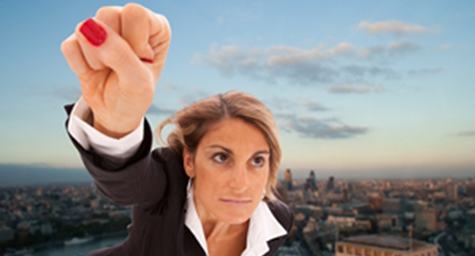 Social media is both an art and a science, and the top social marketers can blend the best of both worlds. They know that facts and figures are as vital as feedback, and value relationships as much as research. MarketingProfs.com offered these 10 top tactics for sharpening and strengthening your social media marketing skills.
1. Be a Good Listener – The secret to social media success is establishing relationships and the key to building those bonds is by being a great listener. Social media offers an abundance of real-time, real-life information and listening to these talks, texts, and tweets can clue you in to what people are really saying and sharing about the brand. By learning to listen, you can listen to learn.
2. Avoid Acting Like a Marketer – As the name suggests, "social media" is meant for socializing more than selling. Savvy social media marketers have learned to avoid the hard sell in favor of a softer, social approach that builds camaraderie around the company. Try trading direct response for direct interaction to foster friendly consumer relationships.
3. Strive to Share – In social media as in life, it's better to give than receive, so marketers should frequently share online content to give others the recognition and exposure they deserve. This social generosity is rewarded with reciprocity and creates a cooperative network of social promotion.
4. Be Really Responsive – Social media courts interaction, which requires responses to keep up the conversion. To maintain this mutual communication, it's vital to respond to all comments and questions as quickly as possible to let audiences know that they're valued by the brand.
5. Be Real and Relatable – Sincerity, openness, and honesty are some of the most important traits in a social media marketer because they naturally fit into the genuine and informal attitudes of audiences. This earnest approach also makes your content and contact much more relatable and reliable.
6. Lead the Way – While gaining followers is good, it's important for marketers to be social media leaders by making decisions that best suit the brand, exploring unique approaches, and empowering people to support their strategies.
7. Practice Patience to Make Progress – Just as building relationships takes time and effort, so does social media since those relationships are required for social success. That's why patience is a virtual virtue that delivers true social value.
8. Write Well to Do Well – Visual content may catch attention, but it's the written word that truly captures consumers. As a result, social media marketers need to be good, strong writers if they want to properly and powerfully express their ideas. Well-written content can also cut through online clutter and draw a steady stream of interested followers.
9. Keep Up with Current Events – Know the news and know how to share it. It's important to stay on top of timely and topical issues, but give your accounts a unique spin in order to stand out from the rest and prevent them from quickly becoming "old news."
10. Integrate Social Media with Real Social Interaction – Social marketers must go beyond the Web and into the world to connect and communicate with consumers. They need to put down the mouse and pick up the phone or send out a letter in order to engage audiences in a real-life, real-world way.
You can become a social media marketing superstar and these 10 top tips can launch your social success.
Get more out of your social media marketing efforts by implementing an integrated social strategy. Contact MDG.
MDG is a full-service advertising agency and one of Florida's top creative ad agencies. With offices in Boca Raton, FL and New York, NY, MDG's core capabilities include branding, logo design, digital marketing, print advertising, mobile marketing, email marketing, media planning and buying, TV and radio, outdoor, newspaper, video marketing, Web design and development, content marketing, social media marketing, and search engine optimization (SEO). To stay on top of the latest trends in marketing and advertising, contact MDG. For more on the modern social media marketer, take a look at the infographic, "Art Meets Science: The Dual Role of the Modern Marketer."