11 Digital Tactics Independent Hotels and Resorts Must Pack into their Marketing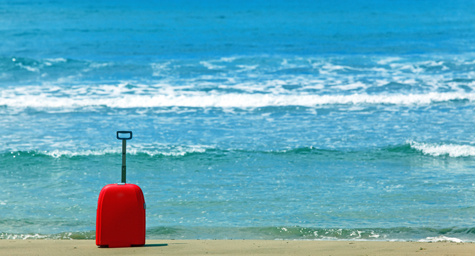 Every hotel wants to build buzz for its business, but only certain digital marketing tactics can create a world of hype for a hotel. To discover which tactics can provide the top perks and performance for independent hotels and resorts, explore these 11 tips featured in DigitalDefynd.com.
1. Online Reviews are the Ticket to Bookings
Reviews have become essential for success today. That's why hotels need to focus on getting more of these reviews on all of their online properties, from the hotel's Google listing to review sites like TripAdvisor, to make sure that good word of mouth gets good exposure.
2. Make Room for Online PR
Today, a few positive words from popular bloggers or travel sites are worth a fortune in free advertising. Strive to connect with a variety of these online influencers and ask them to profile the hotel and post their views.
3. Revisit Title and Meta Description
Simply optimizing these digital elements can make a major a difference for a hotel. Review the hotel's current digital title and description to make sure that it's written for the traveler, not just the search engine. Focus on the hotel's benefits for its guests, but be open and honest about the experience.
4. Don't Leave Email Marketing Behind
Even though social media has become a digital must, email marketing remains one of the most effective and efficient ways to reach target audiences. In these emails, include content that personally interests each guest's particular needs because personally targeted emails make much more of an impact and boost customer loyalty. To target emails effectively, try to collect as many personal details as possible about each guest when asking for their email addresses.
 5. Seek Out Segmentation of Email Lists
Dividing an email database into specialized segments makes it easier to customize messages based on a variety of personal factors, such as gender, location, marital status, and time of visit.
6. Make Room for Feedback
About 15 days after a guest checks out, send them an email asking them to complete a guest survey and leave feedback about their experience on some of the online review sites. Encourage them to submit pictures with their reviews since these can be used for promotional purposes later on.
7. Deliver a Virtual View of Current Hotel Events
Regularly email guests about special events, festivals, and activities happening both in the hotel and the surrounding locale. This could inspire a return visit.
8. Discover the Best Ways to Target Guests on Social Media
There are many different ways to target travelers on social channels, so it's wise to explore the various options to see which work best with your goals. By targeting the right way, it can help the hotel reach regular guests that make up the bulk of its business.
9. Explore the Property Around a Property
On a hotel website, make sure to include images from the surrounding geographic area instead of simply featuring photos from inside the hotel. This allows people to get a sense of the place they are visiting.
10. Give a Personal View of the Hotel Via Video Ad
Video ads add a powerful visual element to all hotel marketing. The most effective video ads are more about the hotel's personal side than its property perks. Try getting video footage of the hotel staff, various services in action, and the personal guest experience to connect on a personal level with travelers.
11. Pack in Promotion of Online Channels in Offsite Areas
Spread the word about a hotel's social properties throughout the hotel's physical property. Place signage about the hotel's social media presence and offer guests special deals at check-in for checking in on social channels.
Discover what's new in hotel marketing. Contact MDG.
MDG, a full-service advertising agency with offices in Boca Raton and New York, NY, is one of Florida's top hospitality marketing companies and branding firms. MDG's core capabilities include advertising, branding, logo design, creative, infographic development, digital marketing, creative media planning and buying, radio and TV advertising, website design and development, email marketing, mobile marketing, content marketing, social media marketing, and SEO. To stay on top of the latest trends in hospitality marketing and advertising, contact MDG.