11 Top Ways Banks and Credit Unions Can Gain and Grow with LinkedIn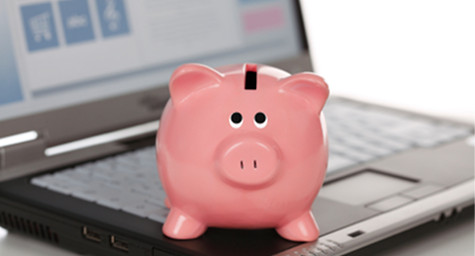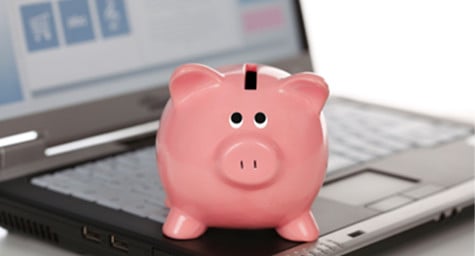 LinkedIn is designed to allow businesses to promote themselves in a variety of ways, yet most banks and credit unions aren't using the professional network to its fullest social media marketing potential. Some financial institutions think it's enough to just set up a page, overlooking the fact that LinkedIn offers an abundance of easy-to-use features. A recent survey by The Financial Brand revealed that financial institutions were generating more social media connections on LinkedIn than on Twitter or YouTube, which makes this a prime platform for reaching both current and prospective customers. To help financial institutions get the most of out of their LinkedIn pages, TheFinancialBrand.com offered these helpful social media strategies for bank and credit union marketing success.
Post a Photo to Your Company Page – LinkedIn lets a business place a large photo or graphic image on their company page, yet few financial institutions actually take advantage of this valuable photo feature. This is unfortunate because it allows banks and credit unions to convey a friendly and memorable image in an attention-grabbing way. While this feature is similar to Facebook's Timeline cover photo, LinkedIn allows more types of images to be posted, letting a bank or credit union express itself in practically any professional-minded way.
Complete the "Products & Services" Section – A "Products & Services" tab is featured on every company page, yet most banks and credit unions haven't included any information in this important section. This tab is meant to help companies convey exactly what they offer in exactly the way they want, so it's ideal for promoting unique products, announcing new services, and distinguishing an institution from its competitors. The tab also allows for the placement of three large, linkable images that can help companies share their services in a visually compelling way.
Spruce Up Your Summary – Too many banks and credit unions only post their histories or lists of branches as their LinkedIn summary. Instead, financial institutions should use their summaries to engage readers, show their personalities, and express how they're different from the competition. Think of the summary as a friendly introduction to the institution and strive to connect with readers to keep them coming back for more.
Update on a Regular Basis – The key to generating and maintaining a social media following is by continually posting new and engaging updates. Far too few financial institutions take the time to publish regular updates, which could be costing them customers and a competitive advantage. These updates can include product introductions, company news, relevant articles, fun photos, and practically anything that followers would find interesting.
Promote Prime Posts with "Feature This Update" Option – This option is offered under every update published and it's useful because it lets banks and credit unions attach the post to the top of their stream to ensure that it captures the attention of visitors. It only takes a second to make sure the post is the first thing people see.
Feature Videos in the "Products & Services" Tab – Videos are a great way of capturing attention and increasing exposure via social media sharing. Fortunately, it's very easy to add a YouTube video to a LinkedIn page by simply pasting the video's URL into a box in the admin dashboard.
Make the Most of the "Career" Tab – LinkedIn is quickly becoming a prime social media platform for job seekers, so the "Career" tab can be used as a recruiting tool. LinkedIn also offers premium Silver and Gold Career Pages that provide access to a complete suite of customizable features, analytics, videos, and more for promoting careers within a company.
Request Reviews – All regular LinkedIn users are able to recommend a financial institution's products and services to their professional networks, so encourage these recommendations by listing what the institution offers under the "Products & Services" tab. This list can serve as a gentle reminder of the institution's attributes and subtly encourage followers to share these services with their social media connections.
Promote Your Company Page – LinkedIn offers prime promotional opportunities for companies, so use the platform to promote your bank or credit union to the fullest. Direct people to your website, blog, newsletter, contact page, and any other company feature that would help build and boost your social media following.
Don't Direct to a Non-Promoted Page – Surprisingly, many banks and credit unions feature links to the LinkedIn pages on their websites, but haven't taken the time to post any updates, losing a worthwhile social media opportunity. Financial institutions should only establish and promote LinkedIn pages if they're willing to continually engage on them.
Leverage LinkedIn – Social media should be taken seriously, so banks and credit unions should invest the time to learn about LinkedIn's abundance of features and capabilities.
Discover how social media can improve your credit union marketing success. Check out MDG's latest digital marketing campaign for IBM Southeast Employees' Federal Credit Union, then contact MDG today at 561-338-7797 or visit www.mdgsolutions.com.
MDG, a full-service, creative advertising agency with offices in Boca Raton and New York, NY, is a top credit union marketing company whose clients include IBM Southeast Employees' Federal Credit Union and Lafayette Federal Credit Union. Our 360° integrated approach uses just the right mix of traditional and digital marketing to reach your advertising goals. While some industries may fare better in print and others online, we strive to create a balanced approach, where traditional and digital marketing efforts support each other and your message is tailored to the medium. To learn more about the latest trends in credit union marketing and advertising, contact MDG 
Read more at FinancialBrand.com.