2 Concepts Contributing to B2B Content Marketing Results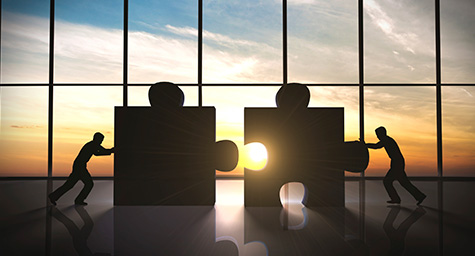 B2B buyers can't afford to wrongly spend their company's resources. As a result, they rely on quality content for insight and information on all of their solution options. That's why savvy B2B brands and marketers create content marketing strategies that give buyers the content they need to make purchasing decisions. This allows B2B brands to serve as a trusted source of knowledge and then promote their specific solutions that could solve the prospect's problems. No wonder 86% of respondents reported using content marketing in the recent B2B Content Marketing Benchmarks, Budgets and Trends (North America) study. Yet the study also showed that while many B2B brands leverage content, they lack a defined content marketing strategy. Fortunately, all it takes is two concepts to build a B2B content marketing strategy that results in sales and success. Business2Community.com revealed the two concepts that bring in business.
Concept #1: The Buyer Persona
This is a combination of the characteristics of the buyer. It provides insight for developing strategies and promoting products that meet each target market's needs. The best way to discover the buyer persona is to talk to the buyers who have considered the company's offerings. Find out why they selected or rejected certain solutions, as well what influenced their decision to buy from the business. When interviewing these buyers, these five factors will reveal whether these buyer personas will positively influence content development, lead generation, and sales:
Priority Initiatives: Uncover what leads certain buyers to invest in your type of solution, as well as which problems earn the interest and investment of your buyer persona.
Success Factors: For more insight on the buyer's approach to a Priority Initiative, discover the actual and abstract rewards that the buyer relates to success.
Perceived Barriers: Understand the obstacles that could make the buyer doubt your company's delivery of their Success Factors.
The Buyer's Journey: Focus on the buyer's path to purchase and the process they use in finding a solution that transcends the Perceived Barriers and accomplishes the Success Factors.
Decision Criteria: Discover what matters most in their competitive comparison and final purchase decision.
Concept #2: The Buyer's Journey
Once you have identified your buyer persona, home in on that fourth level known as the buyer's journey. Then, develop and deliver the right kind of content at every stage of this journey to propel a prospect toward purchase. The buyer's journey follows this general path:
Awareness: In this first phase, the prospect is starting to do research to learn more about their "problem" (i.e., opportunity). The most useful content to provide at this stage includes general research reports, analyses, editorial content, educational materials, and other vendor-neutral information.
Consideration: By now, the prospect has identified their problem and is focused on finding all possible solutions. The prospect is looking for content that lets him compare his options, such as e-books, expert guides, white papers, webinars, and videos.
Decision: Finally, the prospect has selected their solution and is now making a list of viable vendors. Their goal is to first uncover all of the sources for their chosen solution, and then narrow down that list in order to make their final purchase decision. At this time, the ideal content to provide includes vendor comparisons, product literature, case studies, trial download, live demos, and other vendor-centric materials.
By understanding your buyer persona and their content needs through their buying journey, a B2B brand can create a solid content marketing strategy that turns browsers into buyers.
Close in on solid B2B content marketing strategies. Contact MDG today at 561-338-7797 or visit www.mdgsolutions.com.
MDG, a full-service advertising agency with offices in Boca Raton and New York, NY, is one of Florida's top branding firms. MDG's capabilities include print advertising, direct mail marketing, branding, logo design, creative, digital marketing, media buying and planning, radio and TV advertising, Web design and development, online video advertising, infographic development, email marketing, mobile marketing, inbound marketing, content marketing, social media marketing, paid search marketing, and SEO. To learn about the latest trends in advertising and branding, contact MDG today at 561-338-7797 or visit www.mdgsolutions.com.