20 Critical Content Marketing Tips Independent Hotels Must Depend On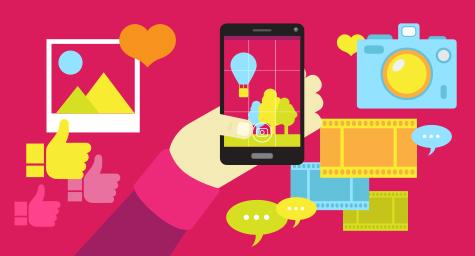 The hotel business is more competitive than ever, but independent hotels can stay in the game by crafting compelling content marketing. But this can only be achieved with by developing an integrated content strategy that focuses on solid market research, creative copy and images, smart distribution, savvy SEO, accurate measurement, and a quality user experience. Discover the key to crafting such content with the top 20 content marketing tips shared by TNooz.com.
Read Up on Your Reader:
The first step of successful content marketing is to figure out the reader that you're writing for. By identifying your audience, you'll be able to create more meaningful, personal, and appealing content.
Get Some Goals:
After you discover the market you're creating content for, you need to know what you're trying to achieve with them. Develop solid goals for each of your digital and social efforts, such as new customer growth, greater brand recognition, stronger customer loyalty, or higher sales.
Go to a Pro for Your Copy:
The better your copy, the better your results. Great copy can do great things for a hotel's hospitality marketing results. That's why you need a professional copywriter to use the written word to showcase your hotel in its best light.
Display Fantastic Photography:
Just as with your copy, your photography both reflects and conveys your hotel's image.
Give a Visual View with Videography:
Today, guests want to know what to expect from their experience at your hotel. Take them on a virtual tour via video.
Sell and Tell Your Story:
You can sell your hotel's qualities, features, distinctions, and the overall experience by sharing your story both visually and verbally. This will pique guests' interest in staying and seeing for themselves.
Display Your Distinctions:
Highlight all of the ways that your hotel is different, better, and unique from the rest.
Get Results by Balancing PPC and SEO: Integrate both PPC (pay per click) and SEO (search engine optimization) efforts into each and every initiative.
See to SEO by Using Highly Searched Keywords in Content:
Identify the keywords that guests use most and liberally add them in the website copy. But be careful to integrate them wisely and well, rather than overuse them.
Build Up Your Link Building:
This is simply a source of word of mouth. It allows you to be recognized on quality websites in order to enhance your credibility, reputation, and web traffic. That's why you must actively work to build relationships with local and respected sites that could link to your hotel.
Arrive on Google Places:
Geo-targeted advertising provides the highest ROI. That's why you must enter your hotel's information, map, and keywords into Google Places in order to appear in organic search rankings.
Display Your Details:
Include all of the specifics about your hotel's location, services, amenities, guest rooms, dining, and more in your copy in order to entice potential guests to choose your hotel over your competitors.
Offer a Look at Local Life:
Let guests know about the local area, attractions, activities, and amenities to both excite them and help them plan their visits.
Localize Keyword Research in Translated Copy:
Appeal to a world of guests by including localized keyword research in all of your translated copy. It's the only way to maintain consistently high organic search rankings.
Continually Appeal to Guests with Constantly Updated Special Offers:
Focus on developing exclusive promotions and packages on a regular basis to steadily drive bookings.
Regularly Refresh Your Web Copy: Updated copy is rewarded by search engines and appreciated by guests. That's why you must regularly update your site with new features, fresh content, and seasonal specials.
Simplify Individual Hotels' Updates: Create an online message board where the brand's individual hotels can input their updates and special offers. Then, your content management team can easily make their requests for revisions.
Distribution Information and Offers Across All Channels:
Try to reach guests at every potential touchpoint by developing and displaying hotel content that's relevant for each of your digital and social channels.
Monitor and Measure Your Results:
Analyze which web pages have the most traffic and are the most effective. Then, use this knowledge to create other pages that reflect them, as well as revise under-performing pages.
Try, Test, and Tweak:
Experiment with different creative and content directions, and then use your results to make the right revisions.
Stay up-to-date on the latest in hospitality marketing. Contact MDG.
MDG, a full-service advertising agency with offices in Boca Raton and New York, NY, is one of Florida's top hospitality marketing companies and branding firms. MDG's core capabilities include advertising, branding, logo design, creative, infographic development, digital marketing, creative media planning and buying, radio and TV advertising, website design and development, email marketing, mobile marketing, content marketing, social media marketing, and SEO. To stay on top of the latest trends in travel marketing and advertising, contact MDG.