2011 South Florida Fair Enjoys Record-Breaking Attendance and Sets 11 Individual Records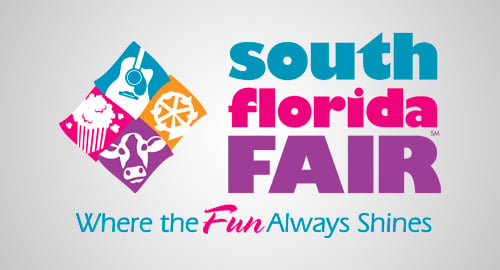 It looks like everyone wanted to share the Fair this year as the South Florida Fair set 11 individual records and saw attendance increase by more than 3%. The 17-day fair welcomed 564,655 visitors, despite a rainy Dr. Martin Luther King Monday holiday which is traditionally one of the fair's most popular days, as well as occasional weekday rains with two tornado watches. Fortunately, a strong weekend finish that included the biggest final Saturday in Fair history propelled the event to record-setting status.
A total of eight individual day records for midway ride revenue were shattered, including both the first and final weekends as the highest in history for those days of the Fair. There were also three individual day records set for ticket sales, including the final Saturday and Sunday.
A large part of the Fair's enormous appeal was the variety of new exhibitions and popular entertainment. This year's Fair featured a 70,000 square-foot exposition of "Really Cool Stuff" filled with innovative displays about science, space, technology and the environment. Other highlights included the Extreme Canines Stunt Dog Show, Nerveless Nock's Extreme Aerial & Motorcycle Stunt Show and the Double Sky Wheel. Crowds flocked to see national recording acts such as Travis Tritt, Kansas, Jerrodd Niemann, The Used and many others. Finally, the Annual Youth Market Auction totaled over $192,000.
Everyone is already looking forward to the 2012 South Florida Fair, which is scheduled for January 13th through 29th, and will mark the 100th anniversary of Palm Beach County's largest and oldest outdoor event.
MDG created the broadcast advertising campaign for the 2011 South Florida Fair. MDG has been in South Florida for over a decade and has worked with local clients such as The Breakers Palm Beach, The Florida Marlins, IBM Southeast Employee's Federal Credit Union, The Seagate Hotel and Spa, Coverall, The Boca Raton Museum of Art, MDVIP, Signature Consulting, Gunster and many others. The agency's expertise in understanding the South Florida market was instrumental in giving the South Florida Fair a new spin on an almost 100-year tradition.
As a full-service Florida advertising agency, with offices in Boca Raton and New York, NY, MDG specializes in developing targeted Internet marketing solutions, exceptional creative executions and solid branding and media buying strategies that give clients a competitive advantage. Our core capabilities include advertising, branding, creative, digital marketing, media planning and buying, public relations, Web design and development, email marketing, social media marketing and SEO.  To view MDG's portfolio, click here.