3 Bright Ideas for Leveraging Weather-Targeted Ads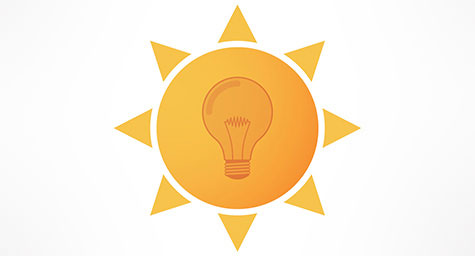 This summer, Twitter introduced weather-targeted ads to meet the demands of today's geo-targeting climate. This technology allows advertisers to send targeted promoted tweets based on a wide range of local weather conditions, such as temperature, rain, wind, humidity, and dew point. Now, it's raining creativity as marketers and brands are coming up with cool ideas to drive sales by targeting their product ad tweets to real-time local weather conditions. Studies have shown that geo-targeting by weather factors can be a highly effective marketing tactic, yet many marketers don't have it on their radar. Luckily, Monetate.com has featured a flurry of ways for different industries to turn weather-targeted ads into key elements of their social media marketing campaigns.
1. Current Uses for Retail
After weathering one of the worst winters last year, much of the country is already thinking about what this winter will bring. Since weather is already on most people's minds, it's an extremely relevant way to capture attention and start conversations with consumers about preparing to weather any type of weather. The goal is to create better customer experiences by responding to their needs and making it easier for them to find the products they want to suit any season.
Apparel and accessories retailers can run a geo-targeted multi-channel campaign promoting their cold-weather gear and goods.
Food brands can promote their products that satisfy the cravings of consumers at different times of the year, such as warm coffee drinks during colder months and frosty treats in the heat of summer.
Automotive businesses can offer winter-weather promotions for snow tires, jumper cables, and other safety needs for driving in dangerous conditions.
Beauty brands can send geo-targeted ads to meet consumers' personal care needs during different conditions, such as lotions for dry skin and anti-frizz finds for bad hair days.
2. Hot Ideas for Travel & Hospitality
Since it can be freezing in Chicago while it's sunny in San Diego, travelers need to know what to expect when they arrive. That's why weather-targeted ads speak directly to travelers' trip-planning needs and allow hospitality marketing experts to target their offers to the season and the reason for travel.
Hotel brands can create seasonal specials based on helping travelers escape their current conditions, such as positioning their properties as a tropical escape to people in cold climates, or an idyllic winter wonderland to those in warmer regions.
Cruise brands can tie and time their getaways to when specific destinations are experiencing the best weather.
3. Forecast for Financial Industries
The weather has a major impact on how consumers spend and save their money, so geo-targeting technology allows banks to send real-time emails and seasonal offers to help people plan for their financial needs.
Financial institutions can help consumers take their minds off the coming cold by promoting savings calculators in the winter to help them save for a sunny day, such as a summer vacation or springtime getaway.
Credit unions can time their product promotions to certain times of the year, such as home equity loans for springtime home improvement projects, or additional auto insurance to weather winter-driving dangers.
Banks can optimize their offers to suit consumers' current climate and financial needs, such as promoting their online services before holiday travel and summer vacations.
Try some of these innovative ways of incorporating geo-targeted weather ads into your current social media marketing campaign. As more and more industries and marketers discover their strength, the sky's the limit for their creativity and success.
Discover the power of social media marketing and weather-targeted advertising. Contact MDG today at 561-338-7797 or visit www.mdgsolutions.com.
MDG is a full-service advertising agency and one of Florida's top branding firms. With offices in Boca Raton and New York City, MDG's core capabilities include creative, branding, logo design, print advertising, digital marketing, mobile marketing, email marketing, media planning and buying, TV and radio, outdoor advertising, newspaper, video advertising, Web design and development, content marketing, lead generation, mobile marketing, social media marketing, and SEO. To discover the latest trends in branding and advertising, contact MDG today at 561-338-7797.