3 Buyer Behaviors that Brands Can't Afford to Ignore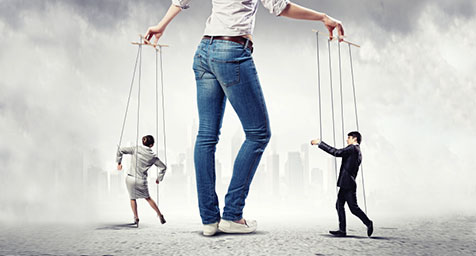 Since consumers have gotten more savvy and skeptical, the tables have turned and buyers are now in control. In an age where a gripe on a social media platform can lead to a major brand backlash, companies need to respect the consumer and respond to their requests. Now, a report by Wolff Olins and Flamingo offers strategies and solutions for meeting and exceeding consumer expectations. To help companies and their branding firms understand the modern consumer's attitudes and actions, Wired.com outlined three behaviors shaping the shopper's decisions.
1. Buyers are Bypassing Institutions – Blame it on disruption, which became an all-too-common corporate condition until consumers learned to avoid the annoyance and seek out brands that worked to please them. As a result, more companies started conforming to giving consumers what they want, precisely the way they want it. But brands need to realize that consumers aren't sidestepping the institutions, but rather the institutional thinking. Buyers simply want respect, fairness, and honesty in exchange for their loyal business.
2. People are Producing Instead of Just Consuming – A BBC study revealed that 77% of people are active online contributors today, compared to only 10% seven years ago. These people are posting social media snippets, pinning photos on Pinterest, and selling goods on auction sites. And this trend toward consumers contributing content is redefining the flow of content creation. Companies can tap into this trend by providing people with opportunities to play a role in their branding and business.
3. Consumers are Claiming Control of Their Time – As more and more people take back their time, they only want to interact with a brand on their own terms and on their own time. That's why brands need to be active on all of the social media platforms where buyers spend their time. It isn't easy for brands to create a seamless experience across every pertinent social media platform, but it's a challenge that companies need to face in order to reach their customers and make the most of their time and experience.
Keep your brand in touch with the modern consumer's attitudes and actions. Contact MDG today at 561-338-7797 or visit www.mdgsolutions.com.
MDG is a full-service advertising agency and one of Florida's top branding firms. With offices in Boca Raton and New York City, MDG's core capabilities include branding, logo design, print advertising, digital marketing, mobile advertising, email marketing, media planning and buying, TV and radio, outdoor advertising, newspaper, video marketing, Web design and development, content marketing, social media marketing, and SEO. To discover the latest trends in advertising and branding, contact MDG today at 561-338-7797.