3 Content Promotion Strategies That Always Work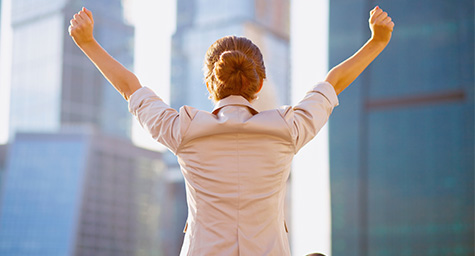 If you build it, they will come.
That approach worked wonders for Kevin Costner in Field of Dreams, but it definitely isn't the best content marketing strategy. As most of us know all too well, creating content is only part of the game; if you want to truly succeed you need to work hard to build an audience.
Put another way: linkable content marketing assets (blog posts, infographics, videos, tools, e-books, etc.) are only effective if they're actually linked to.
This is especially important because exposure for content tends to snowball—once a piece starts to be read and shared it ranks better on search engine results pages and on social media news feeds, steadily leading to more engagement.
Of course, if you don't have a big website audience or social media following, jump-starting engagement can feel daunting. How can you get people to begin sharing your new content when no one knows it exists?
Fear not, there are a few simple strategies available that are extremely effective in building visibility. In particular, these three tactics are great options for marketers looking to promote their content quickly and efficiently:
1. Sponsored posts on Facebook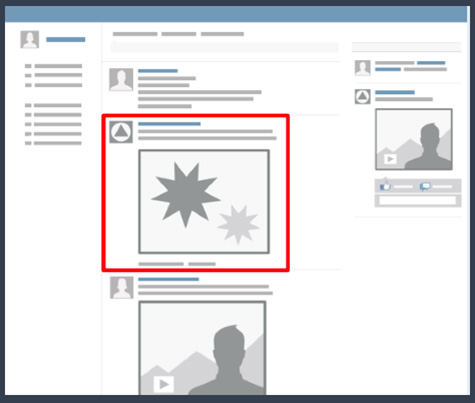 Over the past year there's been a lot of discussion about how organic (unpaid) engagement on Facebook has been steadily declining. That is indeed true, but what's been sometimes lost in the conversation is how effective sponsored (paid) posts have become.
Thanks to its increasingly deep pool of user data and some key design changes—such as moving ads into the News Feed—Facebook has been steadily increasing the impact of its sponsored posts.
The platform is now an excellent promotional option for content for a number of reasons, including: 1) Its sophisticated targeting and retargeting options; 2) A familiar, fast, mobile-friendly interface that allows for easy sharing; and 3) A built-in social component ("X person also likes this page") that adds instant credibility to your pieces.
2. Sponsored stumbles on StumbleUpon


StumbleUpon is the Phoenix of social platforms—rising out the ashes to thrive again. The company was once one of the biggest traffic drivers on the Web, known for its ubiquitous button on pages that helped surface interesting content. After falling on hard times, it has since reinvented itself as a "content discovery service" that presents personalized pieces from many sources for users (similar to apps like Flipboard).
Sponsoring an ad on StumbleUpon is an effective content promotion strategy for two reasons. First, the platform surfaces specific content for each user—based on interests and past likes—so it's possible to reach a highly targeted group of people across a wide range of publications (i.e., you're not wedded to the demographic of a particular publisher).
Second, the company's ad units ("stumbles") are immersive (full-page), mobile-friendly, and allow for many things to be promoted (videos, web pages, interactive experiences, etc.), giving you the opportunity to put pretty much any type of content in front of an audience.
3. Sponsored links on reddit

Reddit feels a bit unruly at times, with its democratic culture and countless conversation threads. However, the intense, somewhat unstructured nature of the platform also showcases its biggest strength: it has a highly engaged, passionate community.
With reddit's sponsored links, you can easily reach this huge active user base (170 million+ people) with targeted ads—there's truly a subreddit about any topic you can imagine (and probably some you can't). Moreover, the buying platform allows for small investments ($5 minimum spend), allowing for easy experimentation.
However, to use reddit effectively as a promotional tool it's important to master the quirky, conversational tone of the site—so definitely spend plenty of time crafting your language. Also, because pieces succeed (or fail) on the platform based on user actions (comments, upvotes, etc.), it's essential that your content be engaging and relevant.
Of course, that's true of all these methods; the starting point is always high-quality content. After all, you still have to build it (well) for the audience to come.
Discover the most effective content marketing strategies. Contact MDG today at 561-338-7797, or visit www.mdgsolutions.com.
MDG, a full-service advertising agency with offices in Boca Raton and New York, NY, is one of Florida's top branding firms. MDG's capabilities include print advertising, direct mail marketing, branding, logo design, creative, digital marketing, media buying and planning, radio and TV advertising, Web design and development, online video advertising, infographic development, email marketing, content marketing, inbound marketing, lead generation, social media marketing, and SEO. For the latest trends in advertising and branding, contact MDG today at 561-338-7797 or visit www.mdgsolutions.com.