3 Creative Remedies to Inspire Healthcare Advertising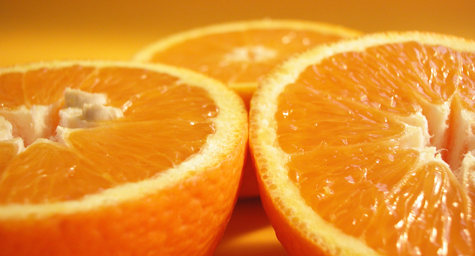 In theory, promoting medical marvels should be rather simple. But with the need to follow compliance rules and include important safety information in very short pharmaceutical ads, many find healthcare advertising to be more of a pain than a pleasure. To avoid receiving threatening FDA letters, many healthcare marketing experts play it safe by creating uninspired and boring ads. Despite the highly regulated environment, it's possible to breathe life back into healthcare marketing and add creativity while respecting industry rules. Adweek.com shared three savvy ways to give your healthcare advertising a dose of creativity.
1. Seek Inspiration from Medical Possibilities
Thanks to advances in healthcare, medical miracles happen every day. With the enormous amount of research and testing today, the future holds limitless promise for healing bodies and saving lives. For inspiration and excitement about healthcare marketing, learn about tomorrow's medical marvels and prepare for the creative possibilities they can bring.
 2. Prescribe a Social Media Strategy
Healthcare organizations are finally realizing the value of social media, but often are unsure about how to get involved. To help get the most from social media, it's critical to develop a plan that sparks engagement and conversation while standing out from competitors. Use these simple steps:
Get inspired by regularly reviewing pharma competitors' Facebook accounts, Twitter feeds, YouTube channels, and Pinterest pages. Start there.
Check where the FDA stands.
Develop a plan to facilitate and manage social engagement that drives traffic, compliance, and conversation.
3. Develop Lifesaving Digital Solutions
Last year, patients downloaded medical apps 160 million times. This shows that they're searching for ways to use digital tools and experiences to improve their healthcare journeys. While several of today's medical apps are very good, far too many are lacking the simple digital design, easy medical integration, and customized experience that patients are craving. That's why healthcare marketing professionals must focus on providing patients with what they want from their digital experiences. To understand patients' digital desires, first listen to their feedback and understand their medical needs. Then, incorporate this direction with the psychological principles involved in behavior change to come up with creative solutions for their digital demands.
Use these three smart strategies to revive and refresh boring healthcare ads.
Keep your finger on the pulse of healthcare marketing. Contact MDG.
MDG, a full-service advertising agency with offices in Boca Raton and New York, NY, is one of Florida's top healthcare marketing companies and branding firms, whose healthcare clients include Dental Care Alliance, MDVIP, Max Planck Florida Institute, HCA East Florida, Primary Pharmaceuticals, and MD Now. MDG's core capabilities include branding, logo design, print advertising, digital marketing, mobile marketing, email marketing, media planning and buying, radio and TV advertising, outdoor, newspaper, video marketing, infographic development, website design and development, content marketing, social media marketing, and SEO. To learn more about the latest trends in healthcare marketing, contact MDG.