3 Essential Inbound Marketing Strategies for Small Businesses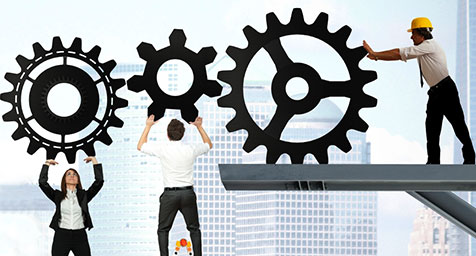 In many ways, inbound marketing strategies are ideal for small businesses. After all, they generally don't require huge investments, can be fairly easy to implement, and usually are inexpensive to maintain—perfect for tight budgets.
Yet inbound marketing often seems overwhelming for small business owners. Why? Perhaps because sorting through which tactics deliver valuable customers and which are less necessary can feel like a daunting task.
This doesn't have to be the case. While there are indeed an almost endless number of tactics to choose from—including various types of social media engagements, search engine optimizations, and content creation methods—there is also a core set of strategies that have already been proven to work for small businesses.
Here are three of those essential inbound marketing strategies, in no particular order:
1. Publish Your Expertise
Fundamentally, inbound marketing is based on the idea that you can better attract customers by providing something of value (usually content) rather than relying solely on advertising.
Sometimes, this fairly simple goal—providing valuable content—can get lost in discussions about inbound marketing. Hence, small businesses are often hesitant to dive into content creation because they feel it must be perfect (flashy design, cutting-edge media, etc.) or constant (published every day, week, etc.).
That isn't necessarily true. The key is not what your content looks like or how often you publish, it's that you provide something of value. Luckily, small businesses usually have a wealth of knowledge—about everything from specific products to broad trends—that's extremely useful to consumers.
By sharing this information, even via a single white paper/e-book or the occasional thoughtful blog post, you can establish that you are an expert in your field and build trust with potential consumers.
2. Optimize for Local Search
Search engine optimization has long been an important part of any inbound marketing strategy. However, for small businesses with physical locations, a specific element of SEO—local search optimization—is now absolutely essential.
Why? Because search is increasingly how people find and evaluate local small businesses. According to recent data, 20% of all searches on Google are now related to location and 56% of mobile phone users use their browser for local searches. These numbers are set to grow significantly in the coming years, which means that consumers may never discover your small business unless you rank well in local search.
So what does local search optimization entail exactly? In part it means making sure your business is represented well in Google+ Local and Bing Places (i.e., that you've got your proper business address registered, photos on your page, the right hours listed, a set of positive reviews, etc.). Beyond that, it also means devoting time to other search-like platforms—such as Yelp and TripAdvisor—where consumers go to find local business information.
3. Nurture Your Email List
Emails to consumers are a bit strange in that they are considered both an inbound and outbound marketing channel.
The outbound tactics—price alerts, product pitches, etc.—can be highly effective in boosting sales, but can also be seen as spam by consumers and lead to list attrition. However, the inbound tactics, where the goal is to build relationships with subscribers, are much different in intent, perception, and results.
Inbound email tactics that nurture relationships include sending educational newsletters, providing updates about your business, and informing consumers about industry news. The goals, again, are to build trust over time, create emotional connections, and establish expertise—not to immediately make sales.
Of course, email isn't the newest inbound tactic, but it remains one of the most effective because it is both very direct and highly measurable.
Ultimately, these three tactics are most powerful when undertaken together. By publishing your expertise, you establish awareness; by undertaking local search optimization, you further discovery; and by consistently sending relationship-building emails, you build a lasting bond with consumers.
Develop an inbound marketing strategy that will boost your brand. Contact MDG today at 561-338-7797, or visit www.mdgsolutions.com.
MDG, a full-service advertising agency with offices in Boca Raton and New York, NY, is one of Florida's top branding firms. MDG's capabilities include print advertising, direct mail marketing, branding, logo design, creative, digital marketing, media buying and planning, radio and TV advertising, Web design and development, online video advertising, infographic development, email marketing, content marketing, inbound marketing, lead generation, social media marketing, and SEO. For the latest trends in advertising and branding, contact MDG today at 561-338-7797 or visit www.mdgsolutions.com.