3 Healthcare Marketing Trends Hospitals Need to Know in 2016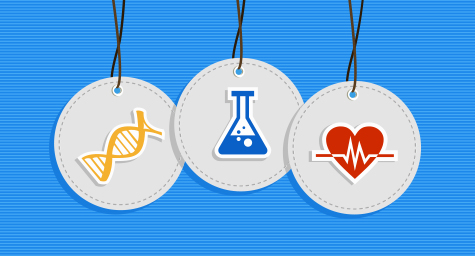 With the constant changes in both healthcare and marketing today, it can be hard for healthcare marketers to keep their finger on the pulse of the top trends and tactics in both. Fortunately, the Franklin Street's fifth annual Hospital and Health Care Marketing Trends Report has outlined the main trends, shifts, and opportunities in healthcare in 2016. It's designed to help marketers plan their hospital brand's marketing priorities. While the report is full of important findings, FrankinStreet.com uncovered the top three trends that will help marketers achieve the best outcomes with their hospital marketing.
1. Charting the Patient Experience
While hospitals have long been focused on simply prescribing and providing care, the focus of healthcare has shifted to the patient's personal experience. As a result, healthcare marketing experts are now making the patient experience a priority and striving to create communications that make the entire experience better.
While marketers have always worked very hard to earn patient trust, this is now more important than ever since patients have a newfound sense of empowerment and many more healthcare options. The best way for marketers to earn patient trust and long-term loyalty is by improving the patient experience throughout their healthcare journey. Many marketers are achieving this goal by mapping out every step of the patient journey to find better ways to continuously engage with the patient.
To start mapping the patient journey, examine each service line and then pinpoint the patient experience, including their:
Personal feelings
State of mind
Awareness of care choices
Decision-making influencers, whether it's family, friends, or physicians
Path to collecting information
Initial point of contact with the hospital
Receipt of care at each touchpoint
Interaction with medication, insurance, and additional hospital touchpoints
Follow-up care
Post-care communication with family and friends
2. Metrics Aid Marketing
Marketing is both an art and a science. The art is crafting meaningful messages and creative promotions, while the science is tracking and metrics. Both are very important in new patient acquisition, but only the science of tracking and metrics let marketers measure a hospital's progress.
But today, the rise of digital media has driven marketers toward vanity metrics, which gauge digital and social media feedback rather than traditional tracking factors. Yet it's important to remember that both digital and traditional metrics are needed to know true performance. Get your metrics back on track by tracking the following elements:
Patient conversions
Email lists
Registrations for seminars, webinars, and events
Telephone calls for healthcare referrals
Online requests for appointments
Patient revenue
3. Continual Doses of Marketing
Surprisingly, most hospital marketing campaigns are infrequent and usually only run for 90 days or less. This is due to limited resources or lack of hospital acceptance. But patients search for healthcare providers every day of the year. That's why hospital marketers need to run marketing campaigns all year long.
Fortunately, more and more marketers understand the need for ongoing exposure, so they've been striving to find topics and tactics to promote the hospital year-round. Try these simple ideas to develop more campaigns:
Spend resources smarter by dividing the marketing budget throughout the year, rather than investing in one major short-term campaign.
Regularly develop compelling, relevant content.
Optimize all content and digital properties for SEO.
Offer special events, seminars, and webinars for different timely topics throughout the year.
Look for ways to include the hospital in national articles to maximize exposure for minimal cost.
These trends should serve as a guide to making the most successful hospital marketing decisions.
Check up on the latest in healthcare marketing. Contact MDG.
MDG, a full-service advertising agency with offices in Boca Raton and New York, NY, is one of Florida's top healthcare marketing companies and branding firms, whose healthcare clients include Dental Care Alliance, MDVIP, Max Planck Florida Institute, HCA East Florida, Primary Pharmaceuticals, and MD Now. MDG's core capabilities include branding, logo design, print advertising, digital marketing, mobile marketing, email marketing, media planning and buying, radio and TV advertising, outdoor, newspaper, video marketing, infographic development, website design and development, content marketing, social media marketing, and SEO. To learn more about the latest trends in healthcare marketing, contact MDG.