3 Inbound Marketing Trends You Can't Ignore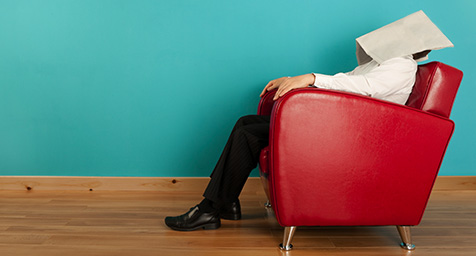 Are you looking to revamp your inbound marketing strategy but not sure what to concentrate on? Feel a bit whiplashed by the constant change and endless stream of new channels?
You're not alone. One of the wonderful, and terrifying, things about inbound marketing is that it is evolving so quickly. Seemingly every day the search engines make major changes, fresh social networks emerge, and new ways of delivering content are developed.
So what should you be paying attention to? How do you decide what to focus on?
To help, we've picked three inbound marketing trends that you can't ignore this year; ones that we believe will truly affect your business in the near future. Here they are, in no particular order:
1. SEO is Fundamentally Changing: Last year's "Hummingbird" update by Google marked the beginning of a major change in search. While the actual traffic impact wasn't that big for most publishers, the thinking behind it is hugely important.
Google, and the other search engines, are starting to adapt to changing consumer behavior, making their algorithms more responsive to "conversational" questions and location-based queries. They are also making consistent changes that prioritize shareable, high-quality, original content over generic, keyword-heavy pieces.
For inbound marketers, this means that search engine optimization has changed significantly. If you are still working off an old SEO strategy, stop now and reevaluate. Traditional tactics, such as keyword optimization and linking to external pages, aren't necessarily dead, but they need to be adapted to the new search landscape.
2. New Content Mediums Aren't All Gimmicks: As more and more marketers have adopted inbound marketing tactics, the steady stream of new content has turned into a torrent. The best way to stand out is through the quality of what you produce: original insights still shine brightest.
However, the medium matters quite a bit, as well. For example, infographics became more common over the past few years because they conveyed information in a fresh way. Now that they are ubiquitous—as are white papers, surveys, and YouTube videos—it is increasingly important to experiment with new delivery methods.
This means that resources spent on "new" mediums (such as Vines, or Reddit AMAs, or whatever else) may be just as, or even more, valuable as resources spent on traditional inbound marketing channels.
3. Mobile is No Longer Emerging: People have been talking about the emergence of mobile for years. Now that 50% of cell phone users say they use their device as their primary Internet source, that phase is officially over.
It's been said often recently, but it bears repeating: we now live in a mobile world. For inbound marketers, this means that all future offerings need to be mobile optimized (or even mobile first), not just mobile friendly. Every Web page, every lead generation form, and every piece of content must be made with an eye toward mobile users. If they are not, a huge audience is being sacrificed.
Of course, these three inbound marketing trends are just a start—there are plenty of others to be mindful of. Still, if you take the time over the next few months to revamp your SEO strategy, experiment with new mediums, and optimize for mobile you should at least be in a good spot to tackle the next wave of changes that are sure to come.
Create an inbound marketing strategy for your brand. Contact MDG today at 561-338-7797, or visit www.mdgsolutions.com.
MDG, a full-service advertising agency with offices in Boca Raton and New York, NY, is one of Florida's top branding firms. MDG's capabilities include print advertising, direct mail marketing, branding, logo design, creative, digital marketing, media buying and planning, radio and TV advertising, Web design and development, online video advertising, infographic development, email marketing, content marketing, inbound marketing, lead generation, social media marketing, and SEO. For the latest trends in advertising and branding, contact MDG today at 561-338-7797 or visit www.mdgsolutions.com.