3 Strategies for Adapting Your Business to the New Normal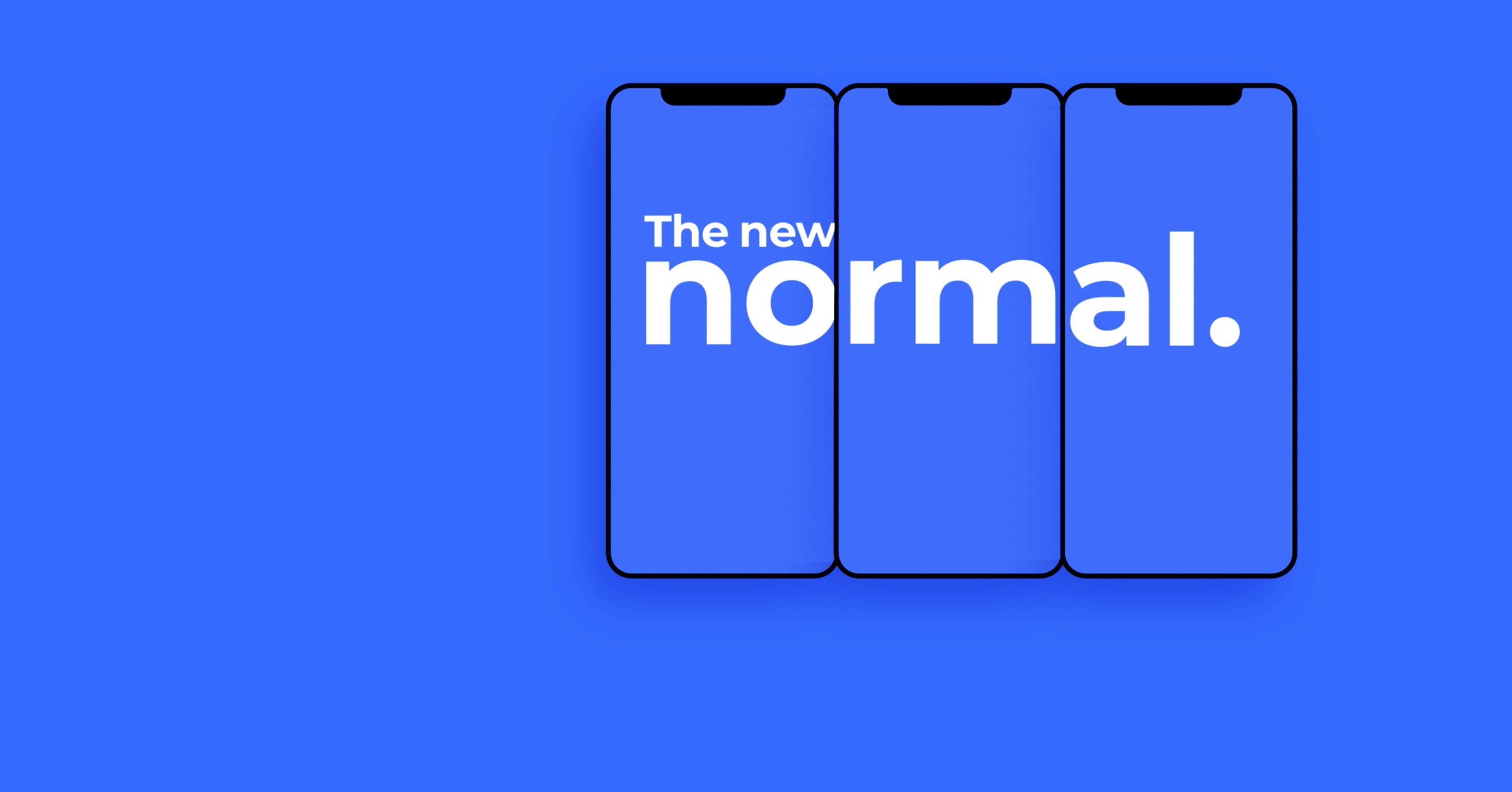 The Merriam-Webster dictionary defines a crisis as "a time when a difficult or important decision needs to be made." Given the wide-ranging impact COVID-19 is having on the lives of individuals and the operations of businesses, there's no doubt that we're now in the midst of a crisis.
For firms, the difficult and important decisions made in response to the changes wrought by the pandemic will have lasting consequences. As PR agency Sinclair put it in a recent report: "Actions taken by brands during difficult times will be remembered for years to come…The unprecedented crisis that we are currently experiencing is forcing businesses to adapt to a new reality."
So, how should you react to this crisis and confront the new reality? At MDG, we believe that our recent work helping some of our healthcare clients shift to telemedicine in response to COVID-19 provides valuable insight. By embracing three key lessons learned from this experience, businesses of all types can develop effective strategies to adapt to these unprecedented times.
1. Rapidly and strategically embrace the new normal
How does a business whose livelihood depends on in-person appointments survive when its clients have been told to not leave their homes? It rapidly embraces the new normal, as many of our healthcare clients have done.
As the coronavirus crisis intensified, these firms quickly shifted their business model to telemedicine, a service that had not been widely accepted previously. In fact, according to data cited by eMarketer, prior to the COVID-19 outbreak, 14% of consumers had never heard of telemedicine and just 28% of doctors were offering it as an option.
Quickly moving from traditional medicine to telemedicine was a huge undertaking. For example, websites had to be updated to add functionality that accommodated virtual office visits, and brand messaging had to be shifted from promotional to educational to ensure that patients had accurate information about new office hours and service offerings.
The key to success was strategic planning combined with precise execution. In the case of two  of our large healthcare  clients, with more than 450 locations, we developed control panels to easily manage, update, and assign different messaging to specific offices. This enabled the businesses to quickly embrace change and scale up its new approaches effectively.
Key adaptation takeaway: Align your business's offerings with society's changing needs, and develop strategic approaches to ensure that you can adapt quickly and effectively.
2. Get the word out and be creative
If you adapt to the new normal and no one knows, all that work is for naught. That's why it's essential to get the word out widely across channels in compelling ways.
For example, for an urgent care client, we launched a multi-channel campaign to inform patients about the shift to telemedicine, while also launching a new service line. This included social media campaigns that educated people on how to seek medical attention during these uncertain times.
To have messaging successfully resonate, consider fresh approaches. Rather than stick solely with what you've done in the past, try to find creative ways to meet people's new needs. With one client, we implemented a triage chatbot on their website to deduce COVID-19 symptoms. Early results are very promising and show that by being truly useful in creative ways, businesses can effectively connect with audiences.
Key adaptation takeaway: Use advertising to spread awareness about your business's changes and find creative ways to get the word out.
3. Find ways to serve the greater good
Adapting to the new normal isn't just good for businesses, it's also often good for society more broadly. By serving new needs in new ways during this time, it's possible to help ensure the effectiveness of important public health measures such as social distancing.
For example, one of our dental clients' adoption of teledentistry has been so successful that within the first three weeks of offering the service, they helped more than 1,400 emergency dental patients via virtual consultations. This work eased pressure on overburdened emergency rooms and reduced the chance of COVID-19 spreading among people in waiting rooms.
By adapting to changing conditions, this client was able to help its business, meet the needs of its patients, and serve the greater good. This win-win-win made for a great story, and the client made sure to get the word out with a quick press release.
Key adaptation takeaway: Identify how your business can serve the greater good and share these efforts with your audiences.
By rapidly embracing the new approach of telemedicine, getting the word out in creative ways and seeking to serve the greater good, our healthcare clients have been able to effectively navigate the COVID-19 crisis. This work will likely have a lasting positive impact: According to data cited by eMarketer, the coronavirus pandemic could spur half of healthcare services in the US to be conducted virtually by 2030. This shows that, ultimately, by adapting to the new normal, businesses can not only survive today's conditions, but also set themselves up to thrive in the future.
Learn more about the latest trends in mobile marketing. Contact MDG today at 561-338-7797 or visit www.mdgsolutions.com.
MDG, a full-service advertising agency with offices in Boca Raton and Brooklyn, NY, is one of Florida's top branding and multilocation marketing firms. MDG's capabilities include branding, logo design, creative, print advertising, direct mail marketing, media buying and planning, radio and TV advertising, outdoor, newspaper, digital marketing, website design and development, online video advertising, infographic development, email marketing, video marketing, mobile marketing, content marketing, social media marketing, paid search marketing, and SEO. To learn about the latest trends in advertising and branding, contact MDG today at 561-338-7797 or visit www.mdgsolutions.com.