3 Strategies To Maximize Online Ad Performance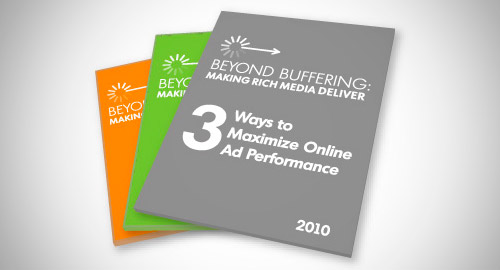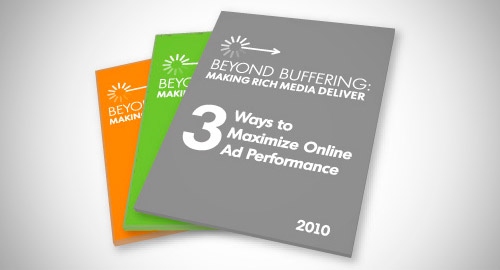 The online media landscape is progressing at record speed and more people are watching more content than ever, according to a recent report in Limelight Networks. Content is advancing with new interactive capabilities and formats, expanding across new platforms and devices, and being carefully analyzed for data related to viewership and audience engagement. Along with the development of media entertainment is the evolution of rich-media advertising. The world of online interactive advertising is set to explode, with eMarketer forecasting mobile online ad spending alone to surpass $1 billion in 2011 and $2.5 billion by 2014.
With such exciting online opportunities available, the question now is how to create engaging, useful, and effective interactive ads that perform to the heightened expectations of audiences. The answer lies in the following three strategies…
1. Develop A Results-Driven, Targeted Experience
Your first strategic consideration is whether your objective is brand awareness or direct response. If you want to increase brand awareness, start by developing campaign tactics that will educate and engage through features such as video, social media integration or interactive games. No matter the size of the brand, these techniques create positive associations for audiences and help them become familiar with a product or company. If your objective is to motivate direct response, create a campaign that is closely targeted to reach the most receptive audiences and include attention-getting incentives to act, such as coupons and contests.
New creative optimization technology allows you to tailor different ads and messages to different consumers with automatic optimization built-in. With new methods of behavioral targeting, you can target viewers based on demographics, geography or even the digital device used. A 2009 study found that behaviorally-targeted ads brought in on average more than two and a half times as much revenue per ad as non-targeted ads.
After determining your advertising objective, look at both the expenditures and the potential returns involved in developing your creative and targeting your message. This price/performance analysis will help you see which approach will deliver the highest return for your efforts.
2. Enhance Engagement By Extending Your Reach
While interactive media and targeted ad delivery are important, overall reach can't be overlooked. With ad technology evolving along with media distribution models and consumer devices, video ads can now be accessed in numerous ways, which extends their reach exponentially. According to eMarketer, nearly 80 percent of Americans have mobile phones as of 2010 and the number of mobile video viewers will grow more than 30 percent to 23.9 million by year-end. Publishers are exploring new ways to deliver video across multiple screens, which creates new advertising opportunities such as in-stream video ads, banner displays with click-to-play videos and Universal URLs that deliver video formatted to specific devices.
New video ads also include technology that lets viewers opt in to an ad and control the amount of time spent with it, rather than just taking them away from their primary entertainment experience. This gives viewers control so they can engage with your ad at the time that's most convenient for them, and ultimately most conducive to your brand.
3. Improve Your Investments with Smarter Performance Analysis
Performance metrics for online advertising have become increasing complex, yet this complexity yields more sophisticated data. For instance, start examining engagement and interaction levels to assess brand impressions, rather than only calculating click-through rates. A 2009 Nielsen study found that engagement metrics were a better predictor of ROI as measured by sales than click-though rates. Learning how to analyze these new measurements is enormously beneficial to campaign planning, refinement and investment allocation.
After you've made the effort to deliver rich-media advertising to the spectrum of mobile devices, it's important to measure performance across all of these distribution channels. Some ads perform better on certain platforms, which allows you to vary the ad experience where needed. Fortunately, tools are available that offer a single view into all of your campaign data. These tools enable you to optimize a campaign at any time rather than waiting to analyze its effectiveness once it's complete.
It's also important to continually analyze your performance data in order to optimize outreach throughout your campaign. With the return of performance metrics and the dynamic nature of ad delivery, marketers are better positioned than ever to act quickly to improve campaign effectiveness.
"With these three strategies, marketers are better equipped to leverage rich-media and new technology to develop targeted, online campaigns that engage the consumer and deliver measurable results," says Karen Bleier, Media Director at MDG. "With so many emerging opportunities for online advertising, it's essential to know the newest ways to navigate this dynamic digital arena."
Connect with MDG on Facebook and Twitter and YouTube
Karen Bleier is the Media Director at MDG in Boca Raton, Florida. MDG is a full-service South Florida advertising agency, with offices in Florida and New York, that specializes in developing targeted marketing solutions, exceptional online executions, and solid branding and media buying strategies that give companies a real competitive advantage. For more information, call 561-338-7797 or log on to <https://www.mdgsolutions.com>