3 Tips on How to Help Men "Man Up" About Seeking Medical Care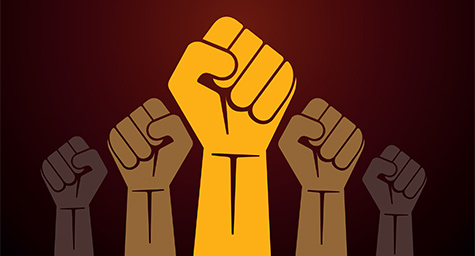 Why is a man's need to portray himself as strong often much stronger than his willingness to get much-needed medical care? While that tough facade can be bad for those men and the people who love them, it offers a good opportunity for marketers to tap into this strong-and-silent market and help men feel good about getting better. Women and their issues have always gotten lots of attention from healthcare brands. Perhaps it's the willingness of women to talk about their medical needs, and then actively seek the proper care, that has led healthcare marketers and brands to make them a target of treatment. Or maybe it's the fact that women make most of a family's healthcare decisions that has made them the focus of healthcare marketing messages. Regardless of the reason, men have been overlooked for far too long, but that's starting to change with the rise of male-focused centers and care options. For insight on how healthcare brands can reach this masculine market, HealthcareSuccess.com offered ideas for making healthcare marketing and messages geared for guys.
Over the past few years, "men's clinics" have been gaining momentum. One of the first was The Men's Health Center at the Miriam Hospital in Rhode Island, which was followed a few years later by The Curtis D. Robinson Men's Health Institute at St. Francis Care in Connecticut. This seemed to start a trend toward male-centric centers and now many more have opened all over the country to meet the specialized, yet often neglected, health needs of men.
Some of these new clinics are run by hospitals, while others are operated by medical groups or sole practitioners. Smaller clinics tend to focus on men's most common medical concerns, including prostate problems, urology issues, and hormone therapy. But centers connected to larger hospitals often broaden their range of care to include cardiology, orthopedics, sports medicine, and others.
The success of all of these centers is sending a loud message that this silent male market presents a strong healthcare marketing opportunity to hospitals and healthcare brands.
So how can healthcare marketers reach this "tough guy" target?
It may come as a surprise that instead of a macho message, the best way to connect with men is by adapting the emotional approach that has traditionally worked on women.
According to healthcare marketers who have successfully used emotional marketing to appeal to a man's sensitive side, it's important to remember these three tips:
1. Emotionally fueled messages effectively use feelings to communicate ideas.
2. Messages that are moving, real, and relevant connect with the male audience.
3. Every audience responds to sentiments and ideas that reflect their personal passions.
These ideas were successfully applied in a recent campaign from Dove, whose products are typically used by women. But in an effort to build the brand's new men's care line, the company flexed their male marketing muscle by speaking to the sensitive side of men.
Dove created an emotionally charged short film that focused on the real, yet unrecognized, ways that dads care for their kids. It not only touched the hearts of dads everywhere, but also touched on the fact that tender images of fathers are rarely seen in the media today.
Clearly, it's time for men to get the treatment they deserve, both in healthcare and from the marketers that care about earning their trust.
Check up on what's happening in healthcare marketing. Contact MDG.
MDG, a full-service advertising agency with offices in Boca Raton and New York City, is one of Florida's top healthcare marketing companies and branding firms, whose healthcare clients include Dental Care Alliance, MDVIP, Max Planck Florida Institute, HCA East Florida, Primary Pharmaceuticals, the biostation, and MD Now. MDG's core capabilities include branding, logo design, print advertising, digital marketing, mobile marketing, email marketing, media planning and buying, radio and TV advertising, outdoor, newspaper, video marketing, infographic development, Web design and development, content marketing, social media marketing, and SEO. To learn more about the latest trends in healthcare marketing, contact MDG.