3 Ways for Your Nonprofit to Support Social Media Engagement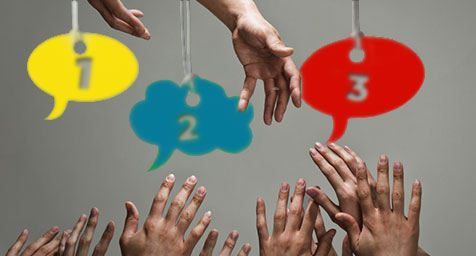 Nonprofit organizations focus on benefiting their causes, but that doesn't mean they can't benefit from social media. Yet it's important to realize that there's a unique "social netiquette" for nonprofits. Conventional businesses and individuals typically center their social media posts on the brand, the industry, and personal happenings. But nonprofits have a different agenda and their posts must follow another path that will keep supporters engaged. To help nonprofits make the most of their posts, Hubspot.com has lent a hand by defining three types of social media messages that pay in social media engagement.
1. Gratitude for Gifts – Traditionally, donors were only recognized by a private phone call, personal thank you letter, or special event. Today, social media makes it easy and economical to acknowledge donors in a public way that expresses your gratitude while simultaneously engaging other supporters and earning new exposure. Rather than just announcing your nonprofit's news, these posts pique supporters' interest by mentioning people they know. And since actions speak louder than words, you're letting your donors' gracious actions speak for the good of your group. This type of post also drives donations because donors feel good when they get recognition and the idea of getting such public praise encourages others to give. Gratitude isn't only for donors, so use your social media posts to thank volunteers, employees, vendors, and any other people who help you in helping others.
2. Solicitation for Support – Fundraising is essential for your nonprofit to thrive and survive. Rather than relying on individual phone calls and generic email blasts, use social media to appeal for donations directly. Just be sure that your requests are evenly mixed with other content to avoid appearing too aggressive. To make the most of your appeals, be as specific as possible about how donations will be used, so donors know where their gifts will be going. To inspire readers to give, share stories of how donations have made a major difference. To broaden your promotional reach, leverage the power of influencers to build on their reputation, and also ask your board members and other supporters to include your group in their personal profiles.
3. Advocating Your Mission and Message – Through social media, nonprofits can raise awareness beyond the context of raising funds. Social media lets you educate, engage, interact, and inspire by sharing information in a public yet personal way. Ask your staff and supporters to contribute content via blogs, videos, and podcasts to create a good mix of messages. But don't limit your posts to your own pages. Follow other organizations that advocate topics relevant to your group and get involved with their content and conversations to boost awareness for your cause.
Nonprofits have a lot to gain by using social media. Crafting your content along these three lines can contribute to much greater engagement and greatly benefit your organization.
See how social media can make the most of your message. Contact MDG today at 561-338-7797, or visit www.mdgsolutions.com.
MDG is a full-service advertising agency and one of Florida's top branding firms. With offices in Boca Raton, FL and New York, NY, MDG's core capabilities include branding, logo design, digital marketing, print advertising, email marketing, media planning and buying, TV and radio advertising, outdoor, newspaper, video marketing, Web design and development, infographic development, content marketing, mobile marketing, social media marketing, and SEO. To learn more about social media marketing and engagement, contact MDG today at 561-338-7797.