3 Ways Hospitality Brands Can Open the Door to More Online Reviews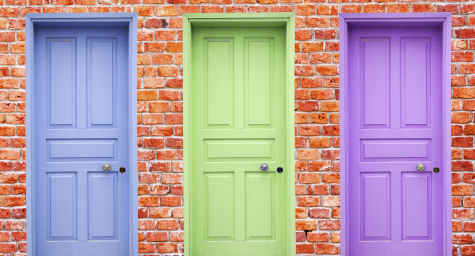 Today, travelers visit online review sites to help them decide which places to visit. They trust the reviews of others and let these comments affect their choices. Guests choose to post reviews, so travel brands have no control over their volume or viewpoints. And these online reviews can play a major role in a brand's search rankings on TripAdvisor and other travel sites. The higher the number of online reviews, the higher a brand appears in search rankings when travelers search for destinations. So if a brand wants to reach more travelers, they need to reach out to more reviewers by responding to their comments. To learn how to get more guest reviews and encourage prior visitors to become brand ambassadors, HospitalityTrends.com discovered these three ways to welcome more praise.
1. Stay Consistent – Every visit makes an impression, so impress every visitor by treating them well every time. Consistency is hard to find, especially in hospitality, since brands often either concentrate on catering to frequent guests or focus on first-time visitors. But your staff must be committed to providing superior service at every moment for every guest. Remember, the quality of your staff determines the quality of the stay. So if your staff strives to satisfy every guest at every moment, your hotel will win them over for many happy returns.
2. Invite Guests to Leave Reviews – Some guests are relentless reviewers who love to leave their feedback. But others often forget and many don't take the time. That's why a hotel must be proactive to procure guest reviews. And remember that the number of online reviews has a direct affect on TripAdvisor rankings, so every review can boost a brand's ranking. There are many ways to encourage guests to offer opinions online, but these are the most effective:
Look to Loyal Guests First
Loyalty demonstrates advocacy, so your most loyal guests should be your biggest brand advocates. Approach these brand advocates about sharing their satisfaction online. Reviews from brand advocates result in higher ratings and better social sentiment, so ask these guests to post their reviews.
Send Post-Visit Emails
Express your appreciation to every guest for their visit by sending an email after they leave. This makes guests feel valued and offers a tasteful way to encourage guests to leave online reviews. Include links that lead to review sites to make it easy to submit reviews.
Remind Guests Who Praise During Their Stays
If your staff overhears guest compliments, have them encourage these guests to share their raves in online reviews.
3. Respond to Every Review – Today, there are many hotel review tools that make it simple to stay aware and respond to online reviews as submitted. Make the time to read every review and respond whether good, bad, or neutral. Focus on negative feedback first and let your excellent customer service override any poor perceptions. According to research, addressing negative comments and trying to remedy concerns actually improves online sentiment and boosts a brand's image. And when travelers see that a brand cares enough to respond to reviews, they are more likely to leave one. The higher the number of total online reviews, the higher a brand ranks in a TripAdvisor search. So giving great customer service leads to better search rankings.
Try using these savvy hospitality marketing strategies to get guests to share their opinions online.
Stay up on hospitality marketing. Contact MDG.
MDG, a full-service advertising agency with offices in Boca Raton and New York, NY, is one of Florida's top hospitality marketing companies and branding firms. MDG's core capabilities include advertising, branding, logo design, creative, infographic development, digital marketing, creative media planning and buying, radio and TV advertising, website design and development, email marketing, mobile marketing, content marketing, social media marketing, and SEO. To keep up with the latest trends in hospitality marketing and advertising, contact MDG.