3 Ways Messaging Apps Will Redefine Marketing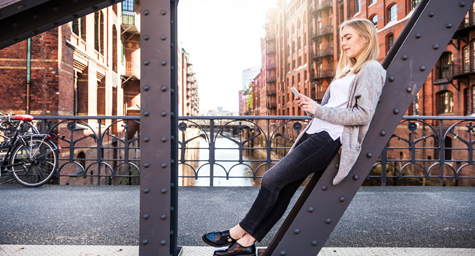 Messaging apps have had marketers buzzing over the last few years, but they're now expected to completely transform marketing as we know it. These apps are quickly evolving into enormous digital platforms that let brands handle their e-commerce, advertising and customer service via messaging platforms. By putting brands directly in touch with consumers, messaging blurs the line between the digital and physical worlds, resulting in the best of both. To make the most of messaging in future marketing strategies, Entrepreneur.com shared these three marketing musts.
1. Make Marketing Personal, Not Only Personalized
At the dawn of the digital age, online shopping giants used complicated algorithms to personalize shopping experiences. But no matter how many purchase-based recommendations and product reviews they sent to shoppers, they simply couldn't replicate the personal experience found only at brick-and-mortar stores. Online shopping may have been more personalized, but it could never be as personal as talking to a salesperson face-to-face. But soon, there will be a convergence of social, mobile, and messaging apps that deliver the benefits of both online and offline shopping. It will let customers have personal conversations with brands on their smartphones and position the brand as a personal shopper to consumers.
2. Humanize and Hold Conversations
While marketing once revolved around broadcast advertising and creative concepts, it's now focused on encouraging consumer conversations with brands. Experts agree that the future of marketing rests in the way that brands use messaging to hold relevant conversations with customers to drive product purchase and build loyal relationships. In addition, brands must connect customer conversations to other helpful shopping sources, from other satisfied shoppers to leading industry experts.
3. Convert Customers into Participants
Traditional marketing leveraged product placement to build brand awareness. But today messaging apps are used to let people communicate, share, view, play, and learn in a convenient, personal way. This makes apps ideal for brand awareness because they let marketers share brand information and experiences through conversational engagement. To encourage consumers to engage with a brand, marketers need to make their marketing more collaborative and conversational. This can be achieved by inviting people to participate in experiences and conversations with the brand via digital messaging.
Stay in touch with the latest in digital marketing. Contact MDG.
MDG, a full-service advertising agency with offices in Boca Raton and New York, NY, is one of Florida's top branding firms. MDG's capabilities include print advertising, direct mail marketing, branding, logo design, creative, media buying and planning, radio and TV advertising, outdoor, newspaper, digital marketing, website design and development, online video advertising, infographic development, email marketing, video marketing, mobile marketing, content marketing, social media marketing, paid search marketing, and SEO. To learn about the latest trends in advertising and branding, contact MDG.