3 Ways Social Media Can Help Your B2B Business Make More Personal Connections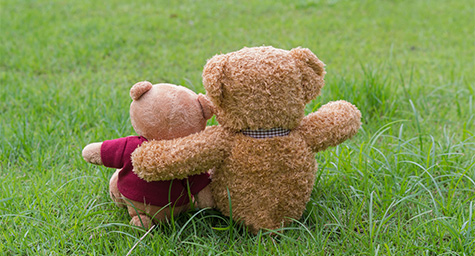 As more and more B2B companies realize the value of engagement on social media, some allow their business status to define their tone and forget the "social" part of social media. What these B2B brands need to see is that social media can humanize brands and help them relate to prospects as people. By adopting a more personal tone, a business can develop a personality that makes their content more engaging and makes them more appealing to audiences. This can foster more personal connections and lead to greater professional success. To help your B2B brand show its social side, SocialMediaToday.com offered the following friendly tips.
Show the Love on LinkedIn – LinkedIn is the leading site for business networking, so use it position your company as a leader in your industry. Most companies realize LinkedIn's astounding power to generate leads, build relationships, and establish thought leadership, so you need to make your brand stand apart and catch everyone's attention. And the way to capture your target's eye is by making your messages visual. LinkedIn offers outstanding visual opportunities, such as posting videos, sharing presentations, uploading webinars, or just customizing your banner image. In addition to gaining attention, these visual messages strike a more emotional chord and tend to be much more memorable than basic text. And research shows that people respond to video and images most often on the Internet. So keeping all eyes on your business can keep all of the business coming your way.
Get Friendly with Twitter – B2B businesses are in good company on Twitter, with recent research showing that 82 percent of social media leads were generated through Twitter. But the way to make Twitter deliver is by following three simple rules. First, update on a regular basis and try to tweet something a few times each day to remind people of your presence. Next, keep it interesting because sharing engaging content is proven to generate leads and help build a following. Finally, be responsive in every way, from responding to every comment and question, to developing future content in response to the performance of current content.
Socialize for Success on Company Blogs – Make blogging the beginning of a beautiful relationship. Today, blogs are one of the best ways for B2B companies to continually educate and engage with audiences. Since your company's website often makes the first impression on prospects, use your onsite blog to drive new business. The way to win over these prospects is by creating content that positions your company as a trusted source in the industry. But anyone can post industry trends, so make your blog better than most by developing a solid blog strategy and then adding your personal voice and views to your content. To create your strategy, first focus on your goals, which can range from generating leads to building a larger following. Then, decide on the tone and type of content that will resonate best with your target audience. Finally, create a content calendar to ensure a steady stream of posts to keep readers coming back for more. It's important to remember that nearly 40 percent of social networking occurs on mobile devices, so optimize your blog for viewers on the go and on all devices.
With social media, B2B brands can now put a friendly face on their business and build better relationships through social media's power of personal connections.
Get the buzz on the business of social media. Contact MDG today at 561-338-7797 or visit www.mdgsolutions.com.
MDG is a full-service advertising agency and one of Florida's top branding firms. With offices in Boca Raton and New York City, MDG's core capabilities include branding, logo design, print advertising, digital marketing, mobile advertising, email marketing, media planning and buying, TV and radio, outdoor advertising, newspaper, video marketing, Web design and development, content marketing, social media marketing, and SEO. To discover the latest trends in advertising and branding, contact MDG today at 561-338-7797.