3 Ways to Create a Mobile Marketing Strategy for Your Business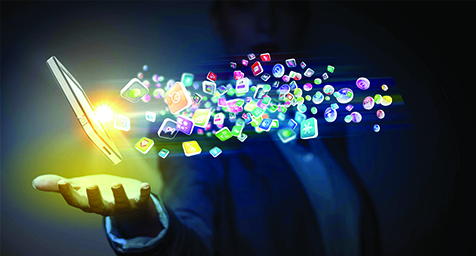 Considering that mobile is everywhere nowadays, the opportunity to tap into this growing consumer channel should be obvious to marketers. Yet spending on mobile marketing is small compared to the time consumers spend on their mobile devices. Vice president of Global Media and Consumber Engagement at Mondelēz International, B. Bonin Bough, offered an explanation in the Harvard Business Review. "The reason behind this lag may be the rapid emergence of mobile. To understand this rapid scaling relative to other landmark consumer electronics, consider this: It took 38 years for the radio to reach an audience of 50 million consumers, 13 years for television, four years for the Internet, but only two years for the iPhone."
Here are three ideas to ignite your mobile marketing strategy before everyone else catches on to this powerful marketing channel:
1. Use mobile-at-retail to stimulate impulse buying

Mobile phones are playing an ever increasing role on path-to-purchase and in-store experiences. Your company can use location-based and behavior-based cues to reach customers when and where it counts. One such example is delivering a mobile coupon for candy while the customer is in the checkout line next to the candy display.
2. Consider the cost-effectiveness of mobile video
While demand for paid media, particularly TV, has driven up the cost of advertising, the growth of mobile video consumption, such as music videos and movie trailers, has led to an increased supply of mobile video inventory—and along with it, some cost-effective marketing opportunities. As an added bonus, more than 92 percent of mobile video watchers share the videos they watch, according to the Interactive Advertising Bureau (IAB).
3. Get more out of your TV ad spend through mobile apps
Take advantage of the growing number of second-screen technologies such as GetGlue and Viggle. These mobile apps let television fans earn rewards. By learning how to utilize them, you can effectively stretch your TV advertising dollars and improve your ROI.
In addition to e-commerce and paid apps, you can also monetize mobile media through in-app purchases. Consider this example from B. Bonin Bough, "We've seen this first-hand with the performance of our app, Twist, Lick and Dunk, a mobile game that digitally re-imagines the childhood tradition of how to eat OREOs."
According to Bough, "Through in-app ads and purchases, where players buy virtual currency to unlock special OREOs, the app is on track to be cash-positive. In its first few months, it was downloaded nearly two million times and has generated over $50,000 in revenue."
Bottom-line advice for your business? Adapt to the changes in the mobile world. Or, better yet, play a role in building the innovations that shape it.
Mobilize your brand's mobile marketing efforts. Contact MDG today at 561-338-7797 or visit www.mdgsolutions.com.
MDG, a full-service advertising agency with offices in Boca Raton and New York, NY, is one of Florida's top branding firms. MDG's capabilities include print advertising, direct mail marketing, branding, logo design, creative, digital marketing, media buying and planning, radio and TV advertising, Web design and development, online video advertising, infographic development, email marketing, mobile marketing, content marketing, social media marketing, and SEO. To learn about the latest trends in advertising and branding, contact MDG today at 561-338-7797 or visit www.mdgsolutions.com.