3 Ways to Make Snapchat Content Leave a Lasting Impression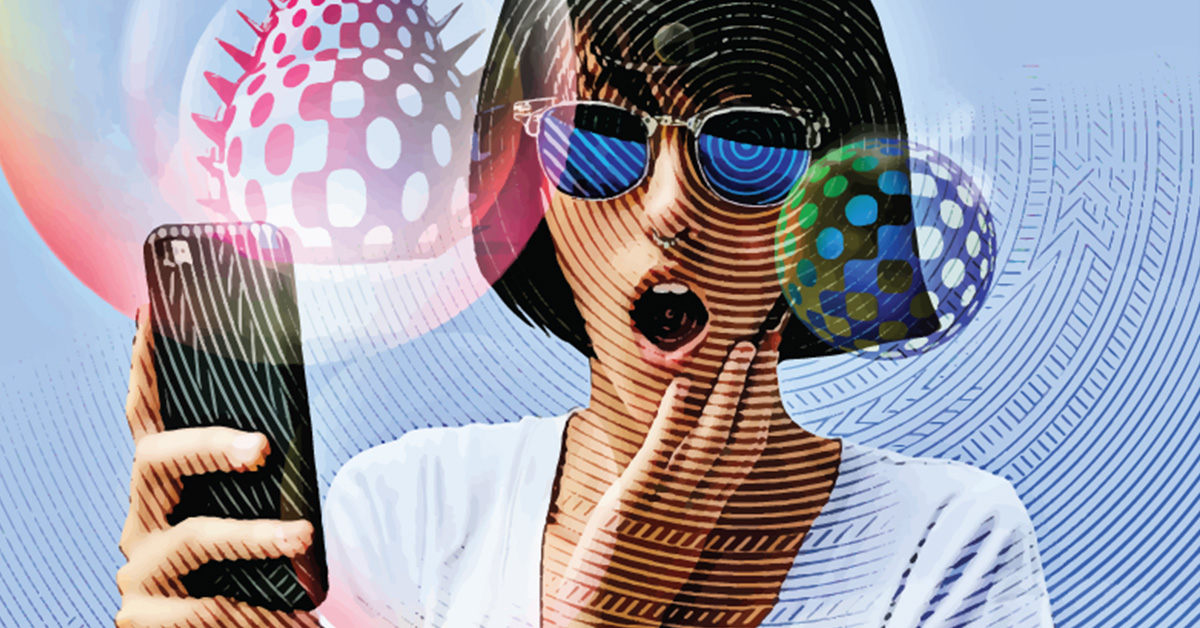 Snapchat was once merely considered a photo-messaging app whose content disappeared quickly, but the growing uses for the platform today prove that Snapchat shows no signs of disappearing from our lives anytime soon. In fact, Snapchat has become one of the world's largest social platforms, growing from 2 billion to more than 12 billion daily views in only one year, and more than 60% of all smartphone users have installed the app. Even though it's one of the newer apps on the social scene, Snapchat's 150 million daily active users already well exceed Twitter's 140 million daily users. The app's appeal lies in how it holds people's attention and the way it interests multiple generations. Many may think it's only an app for teens, but more than 50% of Snapchat's new daily users are age 25 and older. And, Snapchat is now attracting twice as many people over age 25.
All of these factors have made Snapchat into a modern marketing miracle. However, many brands and marketers don't know the right ways to use the platform, since it demands a different strategy than other social media networks. To show both brands and marketers the big picture on Snapchat, MarketingProfs shared three tips for crafting content whose impression lasts longer than the Snapchat message itself.
1. Disappearing Content Appears to Create a Sense of Urgency
Snapchat is different from other social media networks because each message vanishes soon after it's opened. While it may seem counterintuitive to marketers who want to keep their messages in front of people for longer periods of time, quickly expiring content creates a sense of consumer urgency that prompts them to act fast. This tactic has been so effective at calling consumers to action that other social networks like Instagram and Facebook are testing their own expiring-content options. The way to leverage this limited-time feature and get consumers to act fast is to craft compelling content based on a specific expiration date.
2. Make Exclusive Content Inclusive in Your Snapchat Marketing Strategy
Consumers crave VIP treatment and the way to provide this on a public forum like social media is to offer special access or content only to certain users. Snapchat's expiring content is exclusively for its intended recipients, so it perfectly complements the concept. So, by developing limited-time offers and employing one-use Snapchat filters, brands and marketers can make Snapchat users feel like they're included in an exclusive group, and create lasting loyalty.
3. Craft Relatable Content to Create Lasting Consumer Relationships
Consumers today are less naive and more sophisticated than ever, so they can tell that they're being marketed to and this can quickly turn them off to the brand. Being dishonest or deceptive doesn't do a brand any good and is actually very bad for brand image. It's smarter to realize that what consumers really want is to find authentic brands and create close relationships with them. This is why it's vital for brands and marketers to produce genuine, honest content that conveys their authenticity in order to really relate to their target markets.
Hurry and check out the latest trends in social media marketing. Contact MDG.
MDG, a full-service advertising agency with offices in Boca Raton and New York, NY, is one of Florida's top branding firms. MDG's capabilities include print advertising, direct mail marketing, branding, logo design, creative, media buying and planning, radio and TV advertising, outdoor, newspaper, digital marketing, website design and development, online video advertising, infographic development, email marketing, video marketing, mobile marketing, content marketing, social media marketing, paid search marketing, and SEO. To learn about the latest trends in advertising and branding, contact MDG.