3 Ways to Measure Today's Digitally Driven Consumer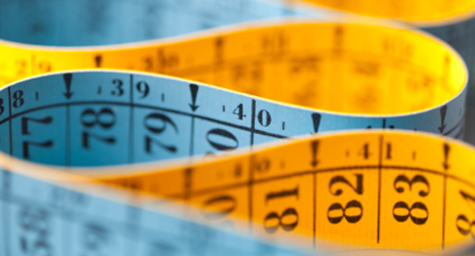 Consumers are now constantly connected to their digital devices and this has completely changed the way they search and shop for products. They're spending more time online and this means much more exposure to brands and their messages. It also offers greater opportunities for brands to connect with consumers along the purchasing cycle. But before they can make this contact, marketers must understand the consumer journey by measuring and examining their digital efforts in order to pinpoint these touch-points. With research showing that 60 percent of online purchases occur after multiple brand interactions, marketers need to determine which messages and channels truly attribute to conversion. To help brands make the most of the metrics with today's connected consumers, Harvard Business Review suggested the following three tactics.
1. Measure Every Exposure – Today's connected consumers are exposed to a brand in many ways, at multiple times, and through a myriad of digital channels. They may see marketing messages and social media mentions while they browse different sites, watch online videos, or simply search the Web. All of these exposures build brand awareness and contribute to eventual conversion. That's why the first step toward effective measurement is realizing the multiple touch-points of brand connection.
2. Attribute Value to the Right Channels – Even though last-click analysis has long been the industry standard, it's essential to realize that consumers are now exposed to a brand in numerous ways before that last click. As a result, brands need to evolve and start factoring this range of contact into their metrics. That last click is still very important, but the path to conversion cannot be overlooked because it can show marketers how to properly attribute value to each of their channels. By identifying which channels drive buying behavior, marketers can make better investments. Fortunately, there are some very good tools that pinpoint the influence of each interaction along the purchasing cycle. Understanding how channels work together is the only way to deliver cohesive messages and a holistic customer experience.
3. Test, Track, and Try Again – Consumers are spending more time online and this offers many more opportunities for brand exposure. That's why marketers must experiment with their campaigns since that's the only way to know which messages and channels will influence action. Test different creative, placement, and frequency in diverse geographic regions. Then carefully monitor and measure the results before making adjustments and testing again. Also, incorporate internal data platforms to optimize digital efforts.
Metrics are a must in modern marketing and these three techniques can show which digital decisions are driving consumer action.
Use the most advanced metrics for the most accurate marketing. Contact MDG today at 561-338-7797 or visit www.mdgsolutions.com.
MDG is a full-service advertising agency and one of Florida's top creative ad agencies. With offices in Boca Raton, FL and New York, NY, MDG's core capabilities include branding, logo design, digital marketing, print advertising, mobile marketing, email marketing, media planning and buying, TV and radio, outdoor, newspaper, video marketing, Web design and development, infographic development, content marketing, social media marketing, and search engine optimization (SEO). To stay on top of the latest trends in marketing and advertising, contact MDG today at 561-338-7797. Click on the infographic, "Art Meets Science: The Dual Role of the Modern Marketer" to find out why today's marketers need to find a balance between art and science.