3 Ways to the One Vital Media Buying Strategy for Hospital Marketers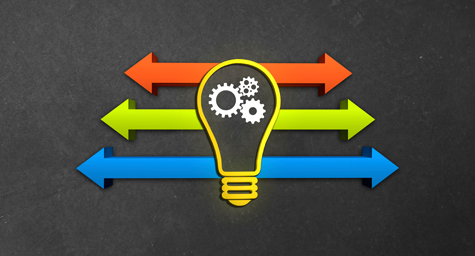 While hospital marketers are continuously searching for media buying strategies, the one most important strategy actually mirrors their continuous search. The approach is called "continuous campaigning" and it offers the most effective and efficient use of the media budget. Hospital marketers typically market certain service lines, such as cardiology and oncology, with a few large promotions spaced during certain periods of the year. Yet this selective scheduling results in audiences missing out on messages both before and after these brief promotional periods, which causes hospitals to miss out on sales and revenue. Plus, these promotional periods often coincide with major health events, which means that competitors are also marketing and making it harder to capture attention. But with continuous campaigning, the promotional period spans all year long in varying degrees and directions to ensure maximum exposure for minimal expense. To see how continuous campaigning can yield continual results, FranklinStreet.com shared the three most critical approaches.
Approach #1: The Digital/Traditional Media Split
One form of continuous campaigning is based on segmenting a media buy to have a digital campaign start once a traditional one ends. This means that a campaign would first focus on traditional media like print and radio for a certain period of time. Once that period was over, then various digital campaign components would be launched throughout the remainder of the year to ensure continuous marketing coverage. This approach provides greater reach audiences that may have missed them on either traditional or digital channels. Plus, the highly targeted nature of digital media buys makes it easy to effectively and efficiently spread them out over a year.
Approach #2: Building Bigger and Better from a Base
While many hospital marketing experts develop campaigns around a single marketing push, this continuous campaigning model is based on the belief that the ongoing addition of elements makes a campaign grow greater and more effective. This approach begins with one big media push of both traditional and digital media, followed by a consecutive series of new marketing promotions over the course of the year. The additional promotions may be smaller than the initial large media push, but they allow the promotional period to span and strengthen throughout the year.
Approach #3: Promoting Smaller Service Lines on a Steady Basis
The final continuous campaigning approach is to focus on the smaller service lines that comprise a smaller amount of products that make up the majority of total purchases. Since people seek out these service lines on a daily basis, continuous campaigning ensures that smaller service lines receive ongoing exposure for maximum reach. To ensure that these smaller service lines are seen by their target markets, it's best to promote them through year-round cycles of both search engine marketing and content marketing. With the consistent addition of relevant online content, the healthcare brand will be rewarded by Google with better indexing on search results.
As you can see, continuous campaigning ensures that a hospital's marketing is alive and well throughout the year.
Check up on the latest in healthcare marketing. Contact MDG.
MDG, a full-service advertising agency with offices in Boca Raton and New York, NY, is one of Florida's top healthcare marketing companies and branding firms, whose healthcare clients include Dental Care Alliance, MDVIP, Max Planck Florida Institute, HCA East Florida, Primary Pharmaceuticals, and MD Now. MDG's core capabilities include branding, logo design, print advertising, digital marketing, mobile marketing, email marketing, media planning and buying, radio and TV advertising, outdoor, newspaper, video marketing, infographic development, website design and development, content marketing, social media marketing, and SEO. To learn more about the latest trends in healthcare marketing, contact MDG.