3 Ways Travel Marketers Can Reach Travelers Across Multiple Devices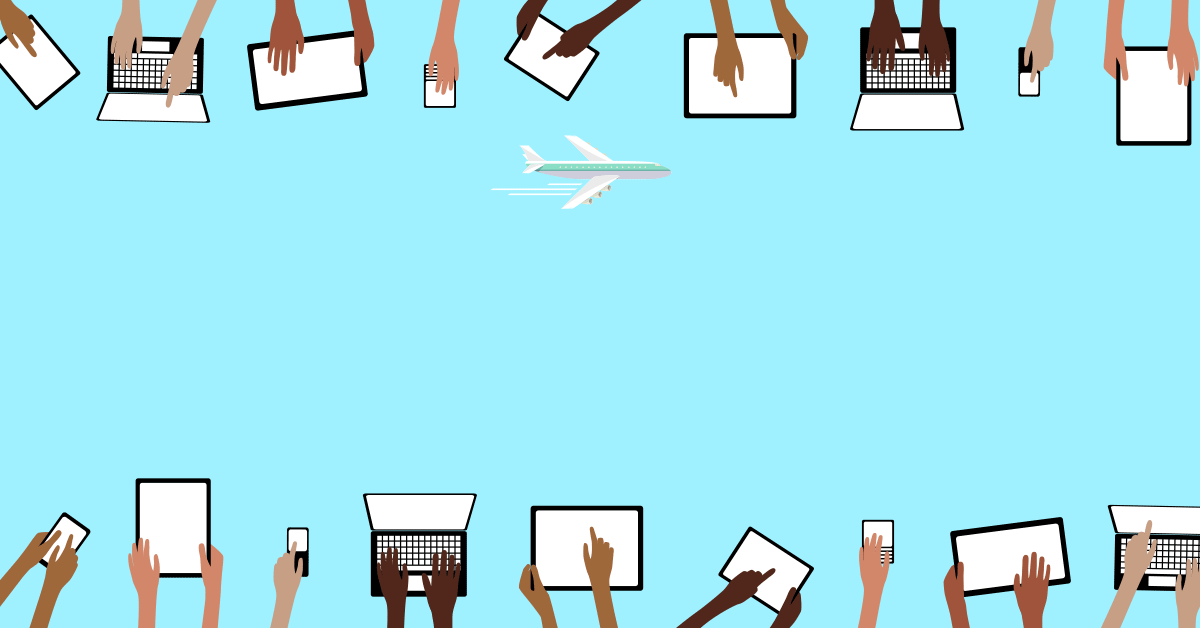 With the arrival of the trend toward personalized digital experiences, travelers are now expecting the same type of personal service throughout their travel journeys, from every travel provider. This has made it extremely challenging for travel brands and marketers to deliver the one-on-one service and experience at every digital touchpoint that travelers are seeking today. After all, a new survey conducted by global marketing leader Signal found that 63% of U.S. consumers regularly rely on more than one digital device to plan and book their travel experience. That's why it's become vital for travel providers to reach every traveler with the right message, at the right moment, on the right digital device.
Thanks to advances in tracking technology and the ubiquity of mobile devices, travel brands and marketers now have numerous digital tools and unlimited mobile opportunities to send travelers real-time, relevant messages at throughout the travel journey. To stay in touch in touch with travelers in a timely and personalized way, MediaPost.com shared some savvy strategies to follow travelers across the miles and across all digital devices.
A View of Today's Digital Traveler
The digital age has ushered in a world of innovative devices that let consumers digitally connect at any place and time. This has proven especially convenient for travelers who may research destinations on their desktops, book flights and hotels on their smartphones, and plan travel activities on their tablets. And with the ubiquity of mobile devices, travelers can engage in all of these pursuits at any time of the day and from anywhere in the world.
While the emergence of numerous digital devices may offer travel brands and marketers more direct routes to offer relevant promotions and marketing messages to travelers, it's also brought greater pressure to consistently provide these messages in a personalized, relevant way.
According to industry experts, travel brands and marketers need to realize the importance of connecting with travelers across multiple devices to provide a seamless and satisfying experience. Luckily, there are now limitless ways to engage travelers by responding to their personal needs in a personalized way at every stage of their travel journey. This may appear to present more challenges, but it also offers many more opportunities to reach and resonate with travelers and earn their trust, conversion, and loyalty.
Mobile-Minded Millennials Are Guiding the Way to a Mobile-First Tomorrow
There's no denying that mobile has become a mainstay in our lives, especially for Millennials who do everything possible on their mobile devices every day. Millennials are between the ages of 18 and 34, so they were born and raised in the digital age. As a result, the Signal study showed that Millennials are making mobile a must in travel and propelling a mobile-first travel industry. Consider these study findings:
73% of Millennials rely on multiple digital devices to browse and book travel.
Millennials are five times more likely than their Baby Boomer parents to research and reserve their airline and hotel travel on their smartphones.
Booking Is Just the Beginning in the Use Multiple Devices
Digital devices provide much more than mere booking ease. Travelers now take their digital devices along on their trips to stay connected when far from home. In fact, travelers' reliance on digital continues throughout their trips, whether they're used for mobile hotel check-in, making restaurant reservations, or researching local activities. The Signal study showed:
50% of consumers used at two digital devices during trips.
25% of consumers relied on three or more digital devices while away.
3 Routes for Delivering Valuable, Personal Experiences
With so many digital devices and channels available today, how can travel brands and marketers leverage multiple digital devices to provide one personalized, seamless, and rewarding traveler experience? Fortunately, industry experts have provided three strategies and solutions for reaching travelers wherever they're interacting with the most personally relevant promotions and marketing messages. These include:
Develop a single view of each and every traveler to discover their multiple device patterns and preferences. There is a world of rich consumer data available about their digital, social, and mobile behaviors. Sources of this data include Web sites, mobile apps, social media, traveler loyalty programs, and prior purchasing patterns. As a result, travel brands and marketers have an enormous amount of proprietary personal traveler data at their fingertips. The insight gleaned from this data will provide an in-depth understanding of each traveler and allow for the delivery of a seamless and satisfying travel experience across multiple digital devices.
Make personalization and relevance the top priorities. Research shows that travelers think that the lack of personalization is one of a traveler's biggest frustrations. To avoid this traveler annoyance, focus on improving multiple device identification. Recognizing the traveler regardless of the device they're using enhances the development and delivery of personalized, relevant, and valuable marketing messages and promotions.
Re-engage prior travelers through their personal profile data. According to the survey, travel brands and marketers have numerous opportunities to increase future travel. Simply analyzing traveler profiles over time provides substantial personal insight data. And this database of insight improves with each travel experience. This information can help travel brands and marketers produce real-time, relevant messages that regularly engage travelers and earn a world of trust and loyalty.
Track down ways to engage travelers in our multi-device world. Contact MDG.
MDG, a full-service advertising agency with offices in Boca Raton and New York, NY, is one of Florida's top hospitality marketing companies and branding firms. MDG's core capabilities include advertising, branding, logo design, creative, infographic development, digital marketing, creative media planning and buying, radio and TV advertising, website design and development, email marketing, mobile marketing, content marketing, social media marketing, and SEO. To stay on top of the latest trends in travel marketing and advertising, contact MDG.