Images Account for 36 Percent of All Twitter Links Shared [Infographic]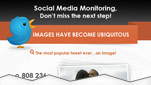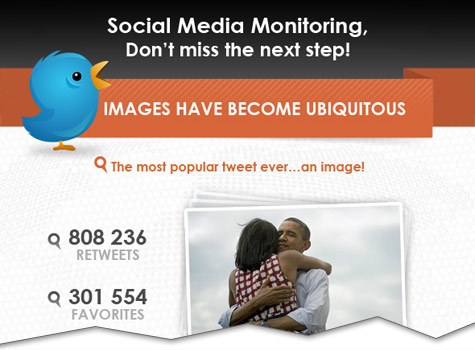 Images are taking over Twitter, with more than one-third of shared links relating to an image. This may seem like a coup for brands whose products are constantly shared via snapshot on the social media network, but the truth is that a whopping 77 percent of tweets link to an image of a brand's product but do not directly mention the brand itself. This is just one of the surprising statistics featured in a new infographic created by LTU Technologies. The infographic reveals more about the lack of direct brand recognition in Twitter images, including that 77 percent of unnamed product visuals are for soft drink brands, followed by 65 percent for beer brands, and 56 percent for luxury labels. That means more than half of these tweeted images only show the product picture without referencing the brand. Some will argue that the big brands are so popular by sight that there's no need to mention their names, especially since people respond 40 percent better to visual cues than text, and visuals are processed 60,000 faster than plain text anyway. But it's the smaller and lesser-known brands that could really benefit from the name-dropping boost. For additional insight on brand images shared via Twitter, check out the following infographic posted by mediabistro.com.


Infographic by LTUTech.
Check out MDG's Portfolio of Infographics.
Learn how a strong social media strategy can promote your brand to a larger social audience. Contact MDG today at 561-338-7797 or visit www.mdgsolutions.com.
MDG, a full-service advertising agency with offices in Boca Raton and New York, NY, is one of Florida's top creative ad agencies. Our 360° integrated approach uses just the right mix of traditional and digital marketing to reach your advertising goals. MDG specializes in developing integrated marketing solutions, exceptional creative executions, and solid branding and media-buying strategies that give clients a competitive advantage. Our core capabilities include branding, logo design, creative, digital marketing, infographic development, media planning and buying, award-winning print ads, radio and TV advertising, online video, Web design and development, email marketing, social media marketing, and SEO. View MDG's creative advertising portfolio.
Read more at Mediabistro.com.