4 Critical Ways Twitter Can Help Your Healthcare Organization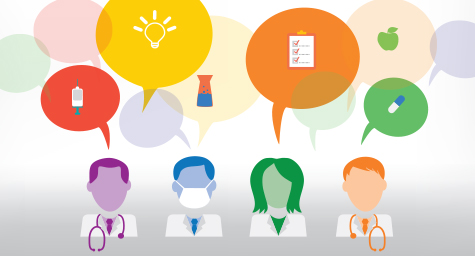 Regardless of whether your healthcare organization is thriving or barely surviving, Twitter can make a major difference in your overall success. The social media platform is already helping healthcare providers share medical information, spread informative articles, and connect with patients and other medical professionals with one quick click. It's giving healthcare professionals and patients a comfortable, convenient, free forum for healthcare communication. To help healthcare professionals make the most of Twitter, EnvitasGroup.com offered these four helpful tips.
1. Connect with Your Community with Unique Hashtags
Hashtags (#) are a fast and easy way to communicate with numerous people about the same topic. It lets your message get shared with the public, encourages open discussion, and increases interest in your practice.
But using generic hashtags won't distinguish your healthcare organization or identify your practice, which is why you must produce and promote unique hashtags that help people recognize your business.
2. Meet and Greet with a Tweet Through Twitter Chats
Twitter Chats are a quick and convenient way to connect healthcare professionals with their patients and interested followers. They give medical professionals an open online forum to host informative discussions, educate the public, and interact with patients.
3. Communicate with Experts
Twitter is all about building relationships and some of the most valuable connections are with fellow healthcare professionals. Start by interacting with tweets from other healthcare experts. Then, share your own tweets with them on a daily basis by mentioning the personal or unique hashtags. This can greatly increase your practice's awareness and reputation, as well as establish new relationships that expand your professional network.
4. Leverage Lists
Twitter has a great listing feature that lets you organize and access all of your tweets in a single location. These lists offer many benefits, including:
• Instant connection to a specific healthcare professional.
• Fast access for your organization to all lists on a single page.
• Convenient organization of Twitter Members.
• Group tweets become simple to follow.
By using Twitter effectively with these four savvy suggestions, a healthcare organization can easily link to new professional relationships, stronger patient bonds, and many business benefits.
Check up on how Twitter is good for healthcare marketing. Contact MDG.
MDG, a full-service advertising agency with offices in Boca Raton and New York, NY, is one of Florida's top healthcare marketing companies and branding firms, whose healthcare clients include Dental Care Alliance, MDVIP, Max Planck Florida Institute, HCA East Florida, Primary Pharmaceuticals, and MD Now. MDG's core capabilities include branding, logo design, print advertising, digital marketing, mobile marketing, email marketing, media planning and buying, radio and TV advertising, outdoor, newspaper, video marketing, infographic development, website design and development, content marketing, social media marketing, and SEO. To learn more about the latest trends in healthcare marketing, contact MDG.