4 Essential Digital Marketing Tactics for Multi-Location Businesses [Infographic]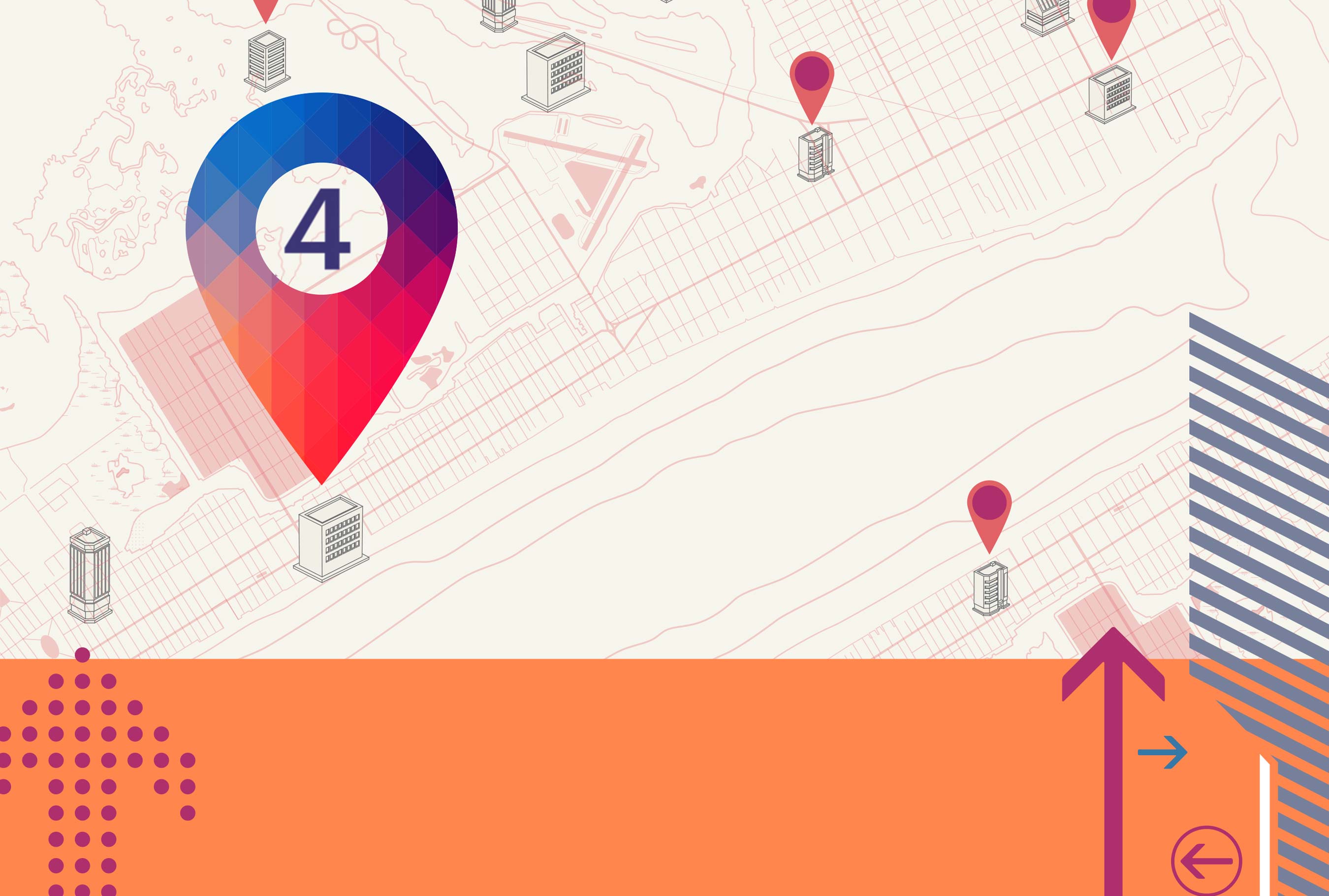 Online marketing has become absolutely essential for multi-location businesses: it's estimated that 56% of in-store sales were influenced by digital last year.
While many firms now have a good command of the basics of digital engagement, it's not time to be complacent. The landscape is evolving rapidly and it's necessary for marketers to keep up.
So, which fresh search, platform, content, and device trends truly matter for multi-location businesses? How should your marketing strategies and tactics be shifting?
To find out, take a look at the overview below, as well as MDG's new infographic, 4 Essential Digital Marketing Tactics for Multi-Location Businesses.
[jump]
1. Search: Optimize for "Open Now" and Location
As online search increasingly moves from desktop to mobile, behavior is reflecting the nature of smartphones more and more.
Searches—once done at home and ahead-of-time—now often occur in real-time and on-the-go. This can be seen in the rise of two behaviors that impact multi-location businesses:
Open Now
Consumers are shifting from searching for future-based things like "store hours" to more immediate terms such as "open now."
Searches including "open now" tripled in the past two years
Searches for "store hours" dropped in the past two years
Some of the fastest-rising "open now" searches include:

Nail salon open now
Pizza open now
Pharmacy open now
Urgent care open now
Location
Until recently, consumers often added "near me" or their zip code to local searches. They're starting to leave those out as they learn that mobile search engines automatically take location into account.
Local searches without "near me" have grown by 150% in the past two years
Searches that include a zip code have declined by 30% in the past two years
What does this mean for multi-location businesses? What should you be doing to accommodate these shifts in search behavior? Here are three suggestions:
Ensure all your online location information is accurate, including exact GPS coordinates
Check that all location open and closing times are up-to-date with Google, Yelp, etc.
Develop a search strategy which incorporates location and time elements
2. Platforms: Focus on Your Google My Business and Facebook Pages
Although there are many platforms you should pay attention to, remember that two companies—Google and Facebook—are now the gateways to most digital experiences for consumers.
Google and Facebook Dominate the Web
80% of referral traffic to article content comes from Google and Facebook
8 of the 10 most popular mobile apps are from Google and Facebook
80% of digital ad revenue goes to Google and Facebook
This duopoly has number of consequences. The most important for multi-location marketers is that the firms' two local offerings for businesses have become foundational to digital success.
Google My Business and Facebook Pages
Marketers often think of these as being simply online landing areas. However, both have evolved into sophisticated digital hubs, with map, ad, content, and transactional features.
Their many elements now include:
Geographical/location information
Business details (hours, phone number, etc.)
Multi-location management
Advertising integrations
Photos and text content
Website links and integrations
User ratings and reviews
Detailed metrics and insights
Built-in actions (reservations, bookings, etc.)
If you want your multi-location business to succeed online, it's increasingly important to invest time and effort into to optimizing your Google My Business and Facebook Pages. But don't forget to prioritize platforms that function similarly to local portals, such as Yelp, YellowPages.com, CitySearch, etc.
Specifically, you should take these five steps:
Ensure that all information is filled out and correct
Add content (photos, etc) and update regularly
Utilize advanced features such as booking
Examine metrics to track and improve performance
Encourage positive reviews from your customer base
Remember, these sites need to be monitored on an ongoing basis, as many of them can be updated by recommendations from the general public. This can be done manually or by using monitoring companies.
3. Content: Experiment with Very Long and Very Short Pieces
Multi-location businesses tend to end up in the middle when it comes to content-length—often aiming for targets like 500-word blog posts and three-minute videos.
This approach isn't always wrong, but it isn't always right either. Increasingly it's apparent that content at both ends of the spectrum—very short and very long—often performs well.
The Longest Text Content Often Succeeds…
Blog posts longer than 2,500 words garner the most social shares, on average
Blog posts between 2,250–2,500 words garner the most organic search traffic
… While With Video Shorter Is Often Sweeter
Average length of brand videos that garner the most social engagement:
Instagram: 30 seconds
Twitter: 45 seconds
Facebook: 1 minute
YouTube: 2 minutes
This doesn't mean that all of your content should be of a certain length, but rather that the data increasingly shows that your approach should vary depending on the situation.
The ideal length is especially dependent on the platform. For example:
For Google Posts—the company's new local business micro-blogging offering—the best-performing posts are between 150–300 characters
For Medium—the very popular social platform for sharing written pieces—the best-performing posts are around 1,600 words
When it comes to optimizing content length, multi-location businesses should take these three approaches:
Test different content lengths over long periods of time
Perform competitive analyses to see what others are doing
Vary length, even for the same piece, based on platform
4. Devices: Get Ready for a Voice-Based Digital Future
Finally, one of the major evolutions that hasn't hit full-steam yet but which is rapidly becoming important is the use of voice interfaces to interact with digital platforms/devices.
Smart Speakers Are Increasingly Popular…
Amazon has already sold more than 10 million Alexa-powered Echo devices
It's estimated that there will be 21.4 million smart speakers in the U.S. by 2020
…And Voice Search Is Already Mainstream
More than 20% of all Google searches on Android devices are done via voice
Google voice queries increased by 35X between 2008 to 2016
It's estimated that 50% of all searches will be voice searches by 2020
60% of people using voice search have started in the last year
This shift is especially important for multi-location businesses because voice searches tend skew local:
Mobile voice-related searches are 3X more likely to be local-based than text
22% of voice searches are for local information/recommendations
So, what's the practical impact of this for your multi-location businesses? When creating content and honing your search strategy, take these four things into account:
Voice searches tend to be longer than typed ones
Voice searches are often conversational and use slang
Voice searches tend to be in the form of a question or command
AI powers many voice searches, so data quality and structure are essential
Ultimately, for your multi-location business to succeed, it helps to utilize these tactics in tandem.
By simultaneously optimizing your search strategy for location/immediacy, investing effort into improving your Google My Business and Facebook pages, experimenting with different content lengths, and preparing for voice driven interactions, you'll supercharge your marketing efforts.
To find out more, check out the full infographic, 4 Essential Digital Marketing Tactics for Multi-Location Businesses.

Learn more about multi-location business marketing. Contact MDG today at 561-338-7797 or visit www.mdgsolutions.com.
MDG, a full-service advertising agency with offices in Boca Raton and New York, NY, is one of Florida's top branding firms. MDG's capabilities include print advertising, direct mail marketing, branding, logo design, creative, media buying and planning, radio and TV advertising, outdoor, newspaper, digital marketing, website design and development, online video advertising, infographic development, email marketing, video marketing, mobile marketing, content marketing, social media marketing, paid search marketing, and SEO. To learn about the latest trends in advertising and branding, contact MDG today at 561-338-7797 or visit www.mdgsolutions.com.