4 Essential Inbound Marketing Strategies for Local Businesses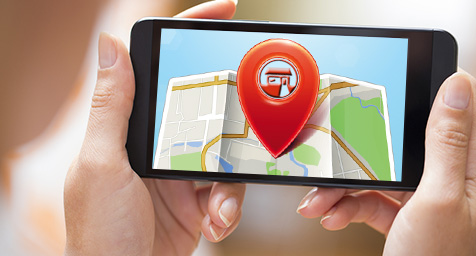 What is the most effective inbound marketing strategy for local businesses?
This seemingly simple question can sometimes feel impossible to answer. Every day search engines make tweaks, content tastes evolve, and new social networks emerge—and, of course, each of these changes comes with its own set of new tactics.
Given this sea of constantly changing options, how do you determine which channels are important for your local business? How do you pick what to invest in?
To help, we've outlined four essential inbound marketing strategies for local businesses. These aren't the newest, fanciest options, nor are they meant to be a comprehensive list of what you should be focusing on. Rather, these are just a few key tactics that have been proven to be highly effective for local businesses over time.
1. Optimize Your Google+ Local Presence
If there is one essential thing you should do as a local business for inbound traffic, it is optimize your Google+ Local Page.
Why? Because, 97% of consumers search for businesses online, and most of those searches go through Google. Not surprisingly, Google+ Local listings get priority from the dominant search engine, which means that it's the most likely way someone will find you.
Given that, you should make sure to do three things: 1) Verify that your contact and geographic data is correct; 2) Add photos and a good description to your page; and 3) Encourage reviews.
There are, of course, other local platforms to consider, including search engines (Bing), social media networks (Facebook in particular), review sites (Yelp, TripAdvisor), and specialized directories. You should absolutely tackle these as well, but start with Google+.
2. Make Your Website Mobile-Friendly
Making your website mobile-friendly may not seem like much of an inbound marketing strategy, but it too is very important.
According to comScore, 56% of mobile consumers use their browsers for search, and the majority of these look for local businesses. While many of these searchers will find what they're looking for via Google+ Local or other directories, the rest could very likely end up on your website.
If your offerings are not mobile optimized—meaning that they both display well and load quickly on various devices—you're sure to lose a steady stream of customers.
3. Optimize for Local and Business-Specific Keywords
Thanks to a series of changes to their algorithms over the past few years, the search engines don't place as much value on keywords as they used to. Still, including relevant terms in your pages remains an important part of search engine optimization.
There are a number of useful tools out there (including Google's Keyword Planner) that can help, but using these should be secondary to optimizing for the most intuitive keywords: your local terms and business-specific words.
An analysis of local search use on mobile phones by Mediative found that, depending a bit on the vertical, consumers tend to search using a mix of general terms ("dentist"), geography ("New York"), and business/provider name ("Dr. Orin Scrivello").
Given this, make sure that your text and metadata include at least the basics about your business. Also, ensure that these are easily accessible by search engines (rather than hidden in Flash, videos, etc.).
4. Make Essential Information Easily Available
Okay, so you've done lots of great work creating content and investing in search optimization, yet it isn't translating into in-person visits and sales. Why?
Before making any drastic changes, check one simple thing: is your essential information easily accessible on your website and other offerings?
A study by BrightLocal found that consumers aren't really that interested in great photos or the design of your pages. Instead the thing they value most on a local business website is—a list of products. What else do they value? Prices, a phone number, a correct address, and hours of operation.
So, if you want to increase inbound leads, make sure these things are instantly accessible, not hidden on sub-pages or behind long website intros.
Ultimately, each of these tactics may not radically affect in-person visits dramatically on their own. However, taken together, they position you well to be found and to properly convert those visits, which can have a major payoff over time.
Learn how an inbound marketing strategy can benefit your local business. Contact MDG today at 561-338-7797, or visit www.mdgsolutions.com.
MDG, a full-service advertising agency with offices in Boca Raton and New York, NY, is one of Florida's top branding firms. MDG's capabilities include print advertising, direct mail marketing, branding, logo design, creative, digital marketing, media buying and planning, radio and TV advertising, Web design and development, online video advertising, infographic development, email marketing, content marketing, inbound marketing, lead generation, social media marketing, and SEO. For the latest trends in advertising and branding, contact MDG today at 561-338-7797 or visit www.mdgsolutions.com.