4 Healthcare Brands That Are Using YouTube Right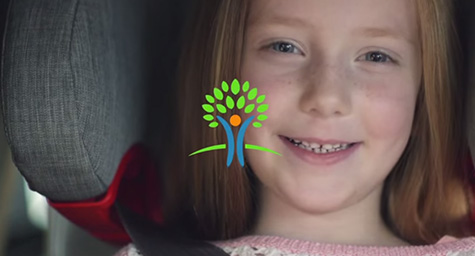 With more than 1 billion users and 300 hours of video uploaded every minute, YouTube has clearly moved far beyond being simply a home for user-generated cat clips.
Yet many brands, especially healthcare brands, still haven't fully embraced the network; in part this is because of lingering weariness, but the hesitancy is also rooted in not knowing exactly where to start.
Delay no longer. Thanks to a few pioneering brands, it has become clear over the past few years that YouTube is an excellent outlet for distributing healthcare-related content.
In particular, the four brands below are excellent models to follow for using the platform to build interest and engagement.
1. Cigna
An analysis by Performics last year found that Cigna gets the most views per video on YouTube of any major healthcare provider. What's the secret to its success? Largely, that the company commits ad spend to serve its short pieces as pre-rolls before other YouTube videos.
While that may sound like cheating, it's actually a great example of how to use YouTube right. Cigna has devoted time to developing specific digital short-form ads—the videos are around 15 to 20 seconds on average—and it's targeting relevant content and audiences. In other words, the company is creating its YouTube videos with a very clear purpose in mind.
YouTube's Creator Playbook for Brands constantly stresses the importance of developing engaging videos. Why? Because, as the guide puts it, "Compelling videos can bring in new viewers, introduce them to the rest of your content, and build a loyal fanbase."
GE Healthcare does an excellent job of drawing audiences in by showing off its products in engaging ways. For example, this simple, but compelling, HD ultrasound piece has garnered 168,000 views.
3. Novartis
Life hacks are one of the staples of YouTube, with tens of thousands of videos on the platform explaining how to do everything from tying a tie to falling asleep better.
Earlier this year, Novartis smartly took this trope and used it for a much more serious purpose: highlighting creative ways to make everyday tasks simpler for people living with multiple sclerosis (MS). The "7 Small Life Hacks That Make a Big Difference" already has nearly 74,000 views.
The patients at Children's Miracle Network Hospitals often have inspiring and heartbreaking stories.
On its YouTube channel, the organization does an excellent job of highlighting some of these tales. The pieces range in topic and length (some go as long as 13 minutes), but all are presented beautifully and tastefully.
Watch what's happening in healthcare video marketing. Contact MDG today at 561-338-7797 or visit www.mdgsolutions.com.
MDG, a full-service advertising agency with offices in Boca Raton and New York City, is one of Florida's top healthcare marketing companies and branding firms, whose healthcare clients include Dental Care Alliance, MDVIP, Max Planck Florida Institute, HCA East Florida, Primary Pharmaceuticals, and MD Now. MDG's core capabilities include branding, logo design, print advertising, digital marketing, mobile marketing, email marketing, media planning and buying, radio and TV advertising, outdoor, newspaper, video marketing, infographic development, website design and development, content marketing, social media marketing, and SEO. To learn more about the latest trends in healthcare marketing, contact MDG today at 561-338-7797.