4 Major Hospitality Trends That Marketers Must Welcome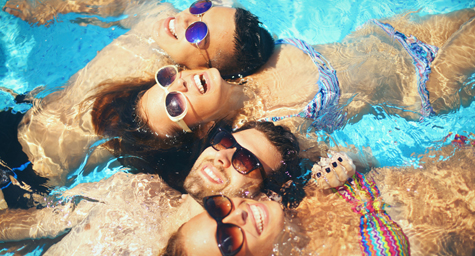 Just as travelers keep looking to explore new destinations, hospitality marketing experts must continually search for the trends and topics driving the travel industry. With 2016 already underway, it's time to check out the hottest hospitality trends and learn to leverage their full potential. HospitalityNet.com shared the four top trends in hospitality that are here to stay this year.
1. Welcome the Sharing Economy
As Airbnb and Homeaway keep gaining a larger share of the hospitality market, these staples of the sharing economy can no longer be ignored. As a result, hospitality brands need to take them very seriously and try to find ways to remain relevant.
2. Be Open on Social Media
The trend toward transparency and harsher FTC regulations has made honesty a must on social media. It's now essential for everyone affiliated with a hospitality brand to disclose all professional relationships when discussing or distributing brand content on social channels.
3. Make Room for More Data for More Revenue
Today, data drives revenue. That's why it's important for hospitality brands to continuously collect comprehensive data regarding economic issues and competitive capabilities in order to develop the most effective and efficient strategies. This data can help brands achieve better revenue management.
4. Stay on Top of Your Online Reputation
With today's ever-increasing influence of TripAdvisor, marketers must manage the perception of their hospitality brand. Begin by recognizing the impact of TripAdvisor and make it a priority to manage the brand's presence. Also, leverage the power of social media like Facebook and Instagram to show the brand in its best light.
Check out the latest in hospitality marketing. Contact MDG.
MDG, a full-service advertising agency with offices in Boca Raton and New York, NY, is one of Florida's top hospitality marketing companies and branding firms. MDG's core capabilities include advertising, branding, logo design, creative, infographic development, digital marketing, creative media planning and buying, radio and TV advertising, website design and development, email marketing, mobile marketing, content marketing, social media marketing, and SEO. To stay on top of the latest trends in travel marketing and advertising, contact MDG.