4 Must-Dos to Get Ready for Black Friday and Cyber Monday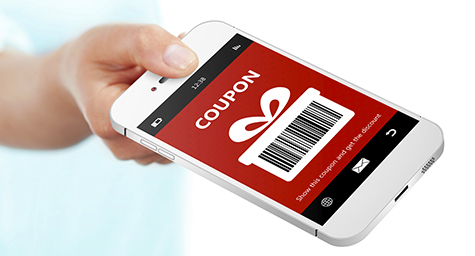 The most wonderful time of the year will soon be here for online retailers.
In 2014, two key shopping dates—Black Friday and Cyber Monday—shattered e-commerce records and brought in staggering amounts of revenue for businesses.
On Black Friday last year, retailers in a number of key verticals saw double-digit growth in online sales, including department stores (+23% jump in Black Friday sales compared with 2013), health and beauty (+57%), home goods (+43%), and apparel (+23%).
Retailers saw also big increases in sales and volume on Cyber Monday. It's estimated that U.S. consumers spent $2.65 billion online on that date alone last year (a 16% YOY increase). Moreover, the top 25 retailers saw an even larger spike in sales (+25%).
Given the overall increase in e-commerce buying, and the relative health of the U.S. economy, Black Friday and Cyber Monday this year should be even bigger compared with 2014. As one tech reporter put it, the deals offered online by retailers in 2015 could "lead to the biggest spending the Internet has ever seen."
So, how can you make the most of this expected flood of traffic? Which tactics will maximize your Black Friday and Cyber Monday sales?
The list of prep items is long, but here are four key things you should tackle immediately:
1. Establish the exact timing of your messaging
Retailers that wait until Black Friday and Cyber Monday to arrive before messaging consumers are missing an important opportunity. Reminding shoppers on those exact dates about your sales is important, of course, but it's also essential to lay the foundation ahead of time.
In other words: start early.
How early? That's the tricky part. The exact timing and sequence of messaging will be specific to your business and vertical. We recommend going back and doing a full review of your analytics from last year—Web, social, and email—to see when engagement started to spike and dip.
In terms of general tips for timing, here are two key learnings from last year's e-commerce data:
1)    Black Friday has merged with Gray Thursday: Consumers increasingly start their Black Friday shopping on Thanksgiving. In particular, many people look for deals in the evening after feasting, with a spike in online usage between 8 PM and 10 PM EST.
2)    Messaging should be early, but not too early: An analysis by Yesmail found that email open rates for Black Friday and Cyber Monday promotions are below average until the end of the second week in November. In other words, consumers do start thinking about deals ahead of time, but this timeframe is generally a few days beforehand, not weeks.
2. Launch all product pages with baseline prices
Your offers to consumers on Black Friday and Cyber Monday should be specific to those dates; after all, it's this sense of scarcity that spurs consumers to take action.
However, while the deals should be short-lived, your product pages themselves should be well established ahead of time. Here are three reasons why:
1)    Ability to optimize conversion: Having your product pages live for a significant amount of time before the big e-commerce dates will give you an opportunity to tweak their performance. With rigorous testing and experimentation you can optimize everything from language to purchase flow to ensure that as many visitors as possible convert into sales on high-volume days.
2)    The pages can be search indexed: Making pages live ahead of time gives your pages ample opportunity to get indexed by search engines. Of course, don't just publish and pray; make sure the URLs make it into any sitemaps you've submitted to Google/Bing, and check before the holidays to ensure that the indexing has occurred.
3)    It will set a baseline price for products: Another benefit of publishing early is that it sets a baseline price for your products. This is true for both shopping comparison engines—many of which display drops in pricing—as well as for consumers who start looking at products ahead of time.
3. Make your entire experience is mobile friendly
How important is mobile friendliness to e-commerce success? Here are a couple of data points from last year:
In 2014, smartphones drove 34.7% of all Black Friday online traffic to online retail sites, and tablets accounted for 14.6%. In other words, just about half of all traffic came from mobile devices.
Cyber Monday was a similar story, with mobile traffic accounting for 41.2% of all online traffic to online retail sites that day.
A key thing to remember is that this data is from last year. In 2015, mobile's share of Internet traffic has continued to rise, meaning that it's a good bet that a large share of your visitors will be arriving via non-desktop devices.
Given this, it's essential that every element of your Cyber Monday and Black Friday campaigns are mobile friendly, including landing pages, checkout experiences, emails, and digital ads.
4. Ensure that all of your systems can handle spikes in volume
Finally, two words of advice from the Boy Scouts that every marketer should keep in mind this holiday season: be prepared.
Given the number of people shopping on Black Friday or Cyber Monday, it's very possible that you could see an unexpectedly large spike in traffic to your entire site, or to specific pages.
This is the time to ensure that your technology systems can cope with atypical visitor flow. In particular, check how to add extra real-time server bandwidth, if needed, and verify that any third-party dependencies—such as checkout/payment providers—are prepared for extra volume.
Also, make sure you're prepared personnel-wise. Specifically, plan to have enough customer service representatives available to answer questions from harried consumers, and that there's ample coverage from your IT team just in case something does go wrong.
Leverage powerful e-commerce strategies this holiday season. Contact MDG today at 561-338-7797 or visit www.mdgsolutions.com.
MDG is a full-service advertising agency and one of Florida's top branding firms. With offices in Boca Raton and New York City, MDG's core capabilities include branding, logo design, print advertising, digital marketing, mobile advertising, email marketing, media planning and buying, TV and radio, outdoor advertising, newspaper advertising, video marketing, retail marketing, website design and development, content marketing, social media marketing, and SEO. To discover the latest trends in advertising and branding, contact MDG today at 561-338-7797.