4 Reasons Smaller QSR Chains Can Deliver Bigger Changes to Satisfy Customers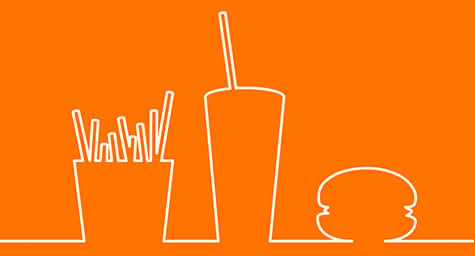 Many quick-service restaurant chains believe that "bigger is better," but that's not necessarily the case when change is on the menu. While large QSR chains must comply by strict operational guidelines to ensure consistency and efficiency, smaller chains have much more freedom to make changes based on customer feedback. With less pressure to follow management requirements, up-and-coming restaurant franchises can be much more responsive to customer insights and use their suggestions to make their business better. For a closer look how small restaurant chains have the big advantage of flexibility, QSRMagazine.com sized up the situation.
No Surprises with Standardization
Of course, there is an element of comfort for customers in knowing their experience at a larger chain will be consistent in every store. This is fine if the customer is satisfied with the menu and the management. But if the customer believes that the chain could use improvement, their feedback has little impact on its large-scale systems.
Freedom from Strict Systems
Smaller chains aren't chained to such restrictive rules. Instead, they're able to listen and learn from consumers to constantly make improvements. This lets them customize each location for its culture and community. Smaller chains are willing to change and try new things in an effort to be better.
Small Changes Can Make a Big Difference
By adopting this adaptive approach, customers can see that the chain cares about making them happy and is open to making changes to make their experience better. This creates a friendly and flexible atmosphere where patrons feel valued. And it ultimately leads to much greater customer satisfaction.
Responsiveness Leads to Loyalty
While small chains may lack big budgets and large ad campaigns, they have the priceless ability to respond and remain relevant to customers. They can make customer-centric changes to evolve with tastes and trends, while reinforcing their brand image as a business that feeds customers' needs.
Discover the latest trends in restaurant marketing. Contact MDG today at 561-338-7797 or visit www.mdgsolutions.com.
MDG, a full-service advertising agency with offices in Boca Raton and New York, NY, is one of Florida's top hospitality marketing companies and branding firms. MDG's core capabilities include advertising, branding, logo design, creative, infographic development, digital marketing, creative media planning and buying, radio and TV advertising, Web design and development, email marketing, content marketing, social media marketing, and SEO. To stay on top of the latest trends in hospitality marketing and advertising, contact MDG today at 561-338-7797.