4 Reasons Why Luxury Brands Can't Afford to Ignore Online Video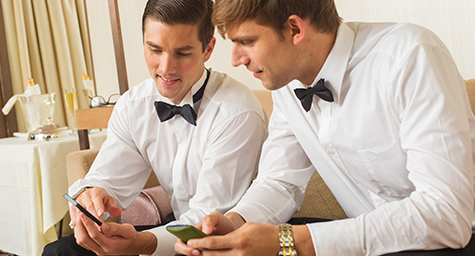 Luxury brands have spent most of their time and ad budgets on traditional forms of media, like magazines, billboards, and television advertising. But over time, these brands have become frustrated by their time and targeting limits. As a result, more and more luxury brands prefer online video ads. Digiday.com revealed the reasons why luxury brands think video advertising is top-of-the-line.
1. People Love Having the Luxury of Online Video
According to recent research, upscale consumers prefer video ads to all other forms of advertising. People love its creativity and its social shareability. Knowing that people like spending their time watching online video ads, video has become the second most-used approach by luxury brands to engage their fans and followers.
 2. Video Has a More Persuasive Price Tag
Luxury brands have long focused on print and television advertising. But with the rising rates of those media, video has become a more cost-effective option. In addition to costing less to produce a compelling campaign, the use of behavioral targeting and other data ensures that ads are served and seen by consumers who have an interest in luxury goods and the means to afford them.
 3. Video Presents a More Luxurious Look
With video, luxury brands can create more lavish, longer ads than a 30-second TV spot. Some upscale brands have taken luxury to the limit by producing a series of short films starring world-renowned celebrities. While the most extravagant efforts were once only used by established brands, now newer luxury labels are introducing themselves via video ads.
4. Luxury Brands Are Seeing That Change is Worthwhile
The luxury industry has an image of being resistant to change. But today, both established and up-and-coming brands are realizing the opportunities that online video offers. They're
With more and more luxury brands turning to online video advertising, they're seeing the value of video and its wealth of creative options.
See the latest in online video advertising. Contact MDG.
MDG, a full-service advertising agency with offices in Boca Raton and New York, NY, is one of Florida's top marketing companies and branding firms. MDG's core capabilities include advertising, branding, logo design, creative, infographic development, digital marketing, online advertising, video advertising, creative media planning and buying, radio and TV advertising, website design and development, email marketing, content marketing, social media marketing, and SEO. To stay on top of the latest trends in marketing and advertising, contact MDG.