4 Reasons Why Real Voices on the Phone Are Important to Online Sales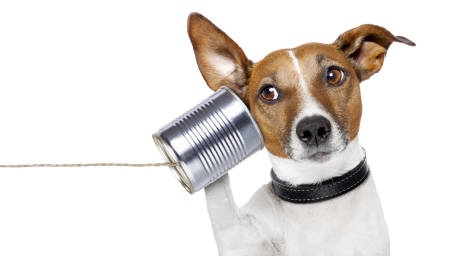 Despite the convenience of online shopping, there's comfort in the in-store experience that allows for personal interaction and the ability to speak to real salespeople when deciding on a purchase. While online shopping offers many benefits, it's often lacking the assurance of live interaction to ease the online purchase process. But now research has shown that personal interaction can make a major difference in buying behavior. By enabling consumers to engage with human voices on the phone, more consumers line up to purchase. To show the value of the human voice, MarketingProfs.com bagged these four findings.
1. Phone Calls Ring Up 15 Times More Revenue Than Web Leads
Web leads are valuable, but it's inbound calls from these online leads that lead to the conversions that companies value. In fact, a BIA Kelsey study confirmed that consumer calls convert to 10–15 times more revenue than Web leads. Study statistics showed that 29% of all inbound calls led to a sale, reservation, or appointment. Yet only 2% of all Web leads resulted in conversion. Researchers concluded that phone calls converted more than 10 times better than online completion forms. Companies can see a major difference in conversions from phone calls, but they must be sure to staff their call centers with enough salespeople to handle their call volume.
2. Consumers Convert Faster Following Phone Calls
Conversation leads to conversion, at least according to online call-tracking data analyzed by Mediahawk, which showed how talking to people longer on the phone led to both higher conversion rates, and quicker conversions after the phone conversation. Shoppers may search and research products online, but consumers feel much more confident about proceeding with a purchase after listening to a live person confirm that they're getting what they really want. The simple way to see if conversations affect a company's conversion rates is to use call-tracking software. It tracks the online actions and resulting transactions of every person who calls your company, to provide a picture of whether phone calls pay off.
3. 70% of Mobile Searchers Directly Dial Companies from Search Results
Consumers are increasing mobile in their daily lives, which has made their mobile devices a part of their daily lives. As a result, they are increasingly searching online via mobile and using Google ads to find the businesses they need, at the moment they need them. Research shows that:
Google ads drive more than 40 million calls to companies each month.
Nearly 50% of mobile searchers were both frustrated by brands without call options and opted to call their competitors instead.
Plus, 33% were so turned off by brands without call options that they were less likely to refer that brand or ever use it in the future.
As you can see, it pays in many ways for businesses to make their phone numbers mobile friendly and let them lead to friendly voices.
4. 70% of Consumers Hung Up When They Couldn't Reach Retailers
No answer, no sale. That was the conclusion of a survey by Cloud.IQ when 70% of UK shoppers opted out of online purchases after they couldn't reach a person on the phone. The comfort and confidence of having a real voice provide real information on products and services can ultimately turn online browsers into buyers.
While the world may be getting more and more digital, in e-commerce, the value of a human connection remains very valuable.
Boost your e-commerce revenue with powerful online shopping strategies. Contact MDG.
MDG is a full-service advertising agency and one of Florida's top branding firms. With offices in Boca Raton and New York City, MDG's core capabilities include branding, logo design, print advertising, digital marketing, mobile advertising, email marketing, media planning and buying, TV and radio, outdoor advertising, newspaper advertising, video marketing, retail marketing, Web design and development, content marketing, social media marketing, and SEO. To discover the latest trends in advertising and branding, contact MDG.