4 Travel Trends Arriving Through 2015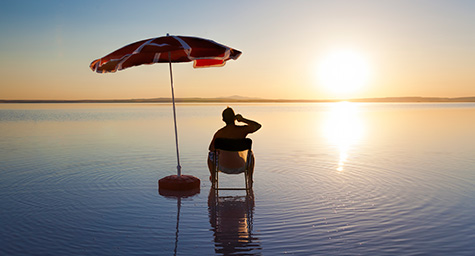 Just like travelers, the travel and hospitality industry is constantly moving in new directions and exploring new opportunities. In 2014 alone, the industry saw major moves toward real-time hotel reviews, free on-property Wi-Fi, iBeacon usage, and more. And those advances will only accelerate throughout the coming year. To help travel and hospitality marketing experts prepare for all of this progress, Adobe.com tracked the top trends for travel in 2015.
1. Mobile is Moving Faster Than Ever
While there have been many mobile advances in recent years, the medium continues to evolve every day and expand into exciting new opportunities. Hospitality marketing experts expect for mobile to have a more much larger impact on post-purchase in the future, so marketers need to become more mobile savvy and mobile focused when driving out their messages.
2. The Customer Experiences Must Be a Digital Journey
Today, digital has completely redefined the customer experience and made it more important than ever. That's why travel brands must make that digital customer experience the focus of their hospitality marketing moving forward and optimize it to its fullest extent. While this will require greater integration and automation at every level, customers will appreciate the digital convenience and reward the brand with returns.
3. Programmatic, Data-Driven Contextual Marketing Travels Through All Efforts
While data was once only viewed as valuable for initial purchase, data is now deemed to be a key part of every phase of the customer journey. This is true in all industries, but especially in hospitality where travelers increasingly desire a personalized experience. As a result, leading hospitality companies are making a major effort to capture a global view of customers through data.
4. Micro-Moments Must Be Maximized in Hospitality Marketing
Today, marketing has become a world of micro-moments, so hospitality marketers need to optimize and organize their efforts so they can present clear and connected messages across many different marketing platforms.
Explore these four emerging trends and be prepared for the progress.
Follow the latest in hospitality marketing. Contact MDG.
MDG, a full-service advertising agency with offices in Boca Raton and New York, NY, is one of Florida's top hospitality marketing companies and branding firms. MDG's core capabilities include advertising, branding, logo design, creative, infographic development, digital marketing, creative media planning and buying, radio and TV advertising, website design and development, email marketing, mobile marketing, content marketing, social media marketing, and SEO. To stay on top of the latest trends in hospitality marketing and advertising, contact MDG.