4 Ways Artificial Intelligence Will Update Search and SEO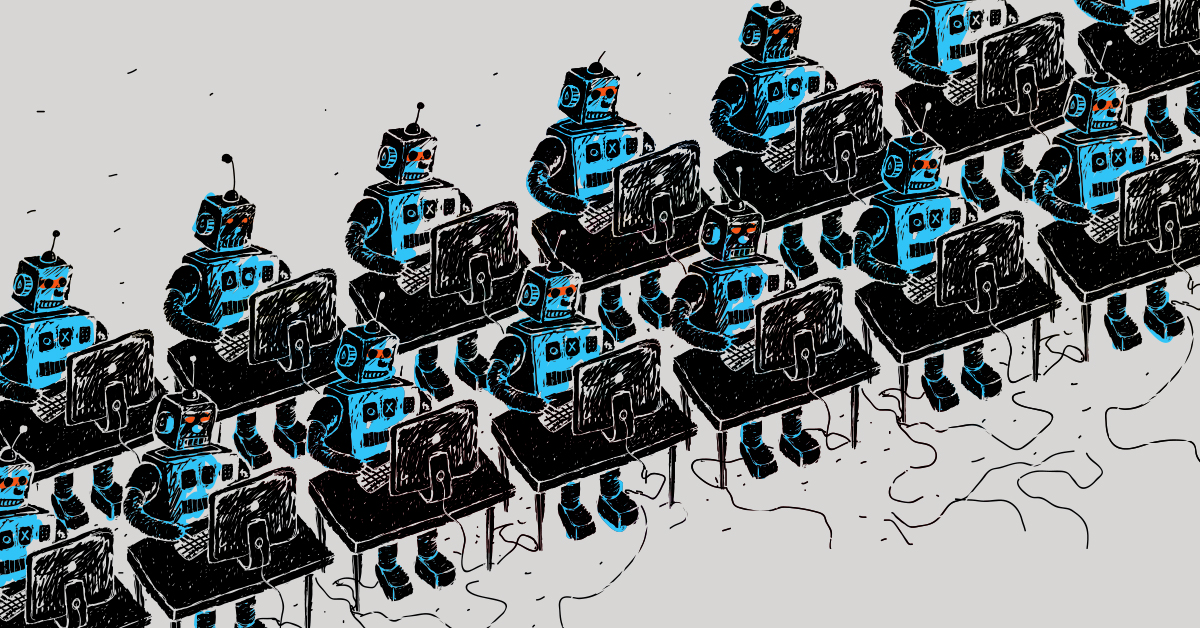 Have you been searching for the biggest trends in SEO and search marketing? Then you've surely heard about the arrival of artificial intelligence (AI) in SEO and search, but you may not know just how to handle this new digital direction. Luckily, industry experts can help you. The Next Web has shared a real-world view of AI online and offered suggestions to help you get wise to the ways of AI.
A Blackout on Black Hat Tricks
Artificial intelligence will make it much simpler for search engines like Google to track and crack down on bad online behavior more often, so link builders and webmasters better beware. AI's ability to quickly learn patterns will make it much faster and easier to be able to detect deceptive link schemes. This will allow more penalties to be administered to websites, and algorithm updates can be instantly updated to catch these shady practices. To avoid being penalized, companies must make sure they're presenting quality links and properly optimizing their webpages.
Much Less Google Support at Your Fingertips
Once search engine companies design artificial intelligence that can handle black hat detections and penalties, they'll start to assign fewer human resources to these tasks. What does that mean for your company? Well, if you get hit with a penalty and request a reconsideration, fewer people will be available to respond, so it will take longer to get your website reconsidered or re-listed in search. Your best bet is to avoid this frustration by keeping your website as safe and sound as you can.
Precise Keyword Phrases Will No Longer Be Critical in Search
Once artificial intelligence starts powering search engines, precise keywords will no longer be the only thing that matters in search queries. That's because the variety of searches, from desktop to mobile to voice search, will lead to an increase in keyword variations and more room for interpretation.
4 Smart Ways to Handle AI's Domination over SEO and Search
Face it, there's no way to avoid the arrival of artificial intelligence in SEO and search. All you can do is follow these four tactics:
Protect Yourself from Problems: First, make sure you adhere to search engine guidelines and look for any possible issues that may affect your search rankings or result in penalties.
Optimize for All Versions of Keyword Phrases: Select a primary keyword phrase to target, but also be sure to optimize for all related phrases that appear on a page. And rather than repeat the same phrase all over a page, include variations of the target keyword phrase throughout the copy that people may use while searching. This will prevent duplication issues and increase your chances of being found through searches.
Brand, Brand, Brand: Brand your company everywhere. Start with your website, then branch out to the top social networks where your customers hang out. If you have a local business, continue on to the local directories that fit your industry.
Offer Outstanding Online Content: In 2017, you'll need to create compelling content. Content serves as an extended form of branding for your company. By consistently creating high-quality content and placing it on every relevant channel, you can help ensure that people find you online.
Follow the latest updates in search marketing. Contact MDG.
MDG, a full-service advertising agency with offices in Boca Raton and New York, NY, is one of Florida's top branding firms. MDG's capabilities include print advertising, direct mail marketing, branding, logo design, creative, media buying and planning, radio and TV advertising, outdoor, newspaper, digital marketing, website design and development, online video advertising, infographic development, email marketing, video marketing, mobile marketing, content marketing, social media marketing, paid search marketing, and SEO. To learn about the latest trends in advertising and branding, contact MDG.