4 Ways to Build Good Media Relationships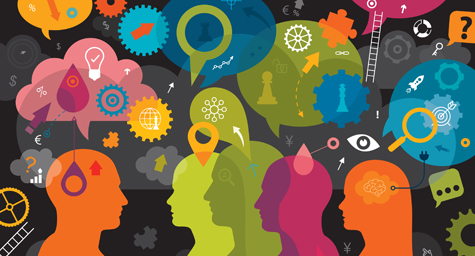 Marketing and media both play a role in the success of a client's ad. That's because media planning and placement matters as much as the ad's creative concept. By developing media relationships, ad agencies help their clients get more from their marketing efforts, as well as pave the way to discovering more media opportunities. That's why they need to establish strong media relationships by working as a united team with media partners and clients. Business2Community.com shared some helpful hints to build better bonds with the media.
1. Have a Positive View of Media Outlets
To achieve the most for clients, it's important to think of media outlets as partners in marketing. Even better is to view every media transaction as a three-way alliance among the media, the agency, and the client. Strong relationships result in greater media knowledge, more creative media efforts, and the best media rates and options.
2. Watch for Quality, Not Only Quantity
In media, it's vital to understand that "more" is not always more. It's as important to place media in the right location as it is to get a better number of impressions or GRPs. Sometimes, it's possible to make a much bigger impact with an ad placed for a smaller, more targeted audience.
3. Focus on Being Accountable
There's an opportunity for accountability on every media channel today. A prime example is make-goods, where an additional ad is provided for free if the original ad didn't air at the selected place or time. Being accountable for an error leads to stronger media relationships that maximize marketing efforts.
4. Keep an Eye on Your Brand's Safety
With the growing number of ad networks and platforms, it's essential to pay attention to where a client's ad is running, as well as the content that it's placed near. By having good media relationships, the agency can assist in making sure that a client's ads appear in the right places on respected sites. These relationships protect the client's brand and result in greater performance.
While these media relationships may take time and effort, they pay off in many ways for agencies, the media, and clients.
Pay attention to what matters in media. Contact MDG.
MDG, a full-service advertising agency with offices in Boca Raton and New York, NY, is one of Florida's top branding firms. MDG's capabilities include print advertising, direct mail marketing, branding, logo design, creative, media buying and planning, radio and TV advertising, outdoor, newspaper, digital marketing, website design and development, online video advertising, infographic development, email marketing, video marketing, mobile marketing, content marketing, social media marketing, paid search marketing, and SEO. To learn about the latest trends in advertising and branding, contact MDG.