5 Big Healthcare Digital Advertising Trends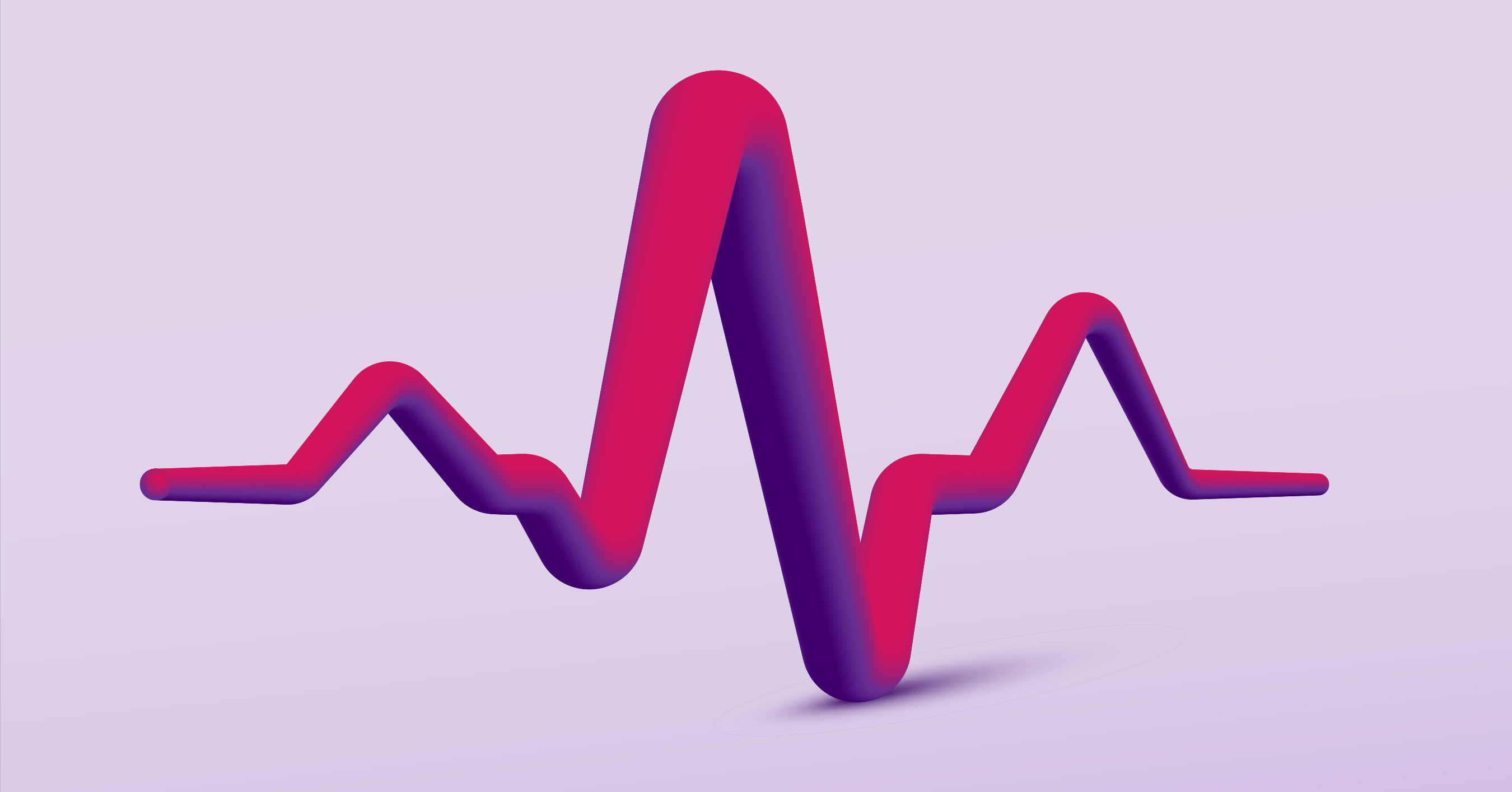 What is the state of healthcare digital advertising? Is the industry keeping pace with changes in the field? Which channels are finding favor with marketers? Is healthcare lagging other verticals?
To find out, eMarketer recently conducted its annual examination of healthcare and pharmaceutical digital advertising. The researchers ran their own analyses and also utilized third-party sources to determine how advertisers are using digital channels and how their efforts compare with their peers in other industries.
What did the eMarketer team learn? Here are five key healthcare digital advertising trends identified in the report:
1. Healthcare Spend on Digital Advertising Is Growing
The first thing to note is that firms are steadily increasing their digital advertising budgets. According to eMarketer data, US healthcare and pharma advertisers will boost their digital ad spend by 20% this year, propelling it to $3.62 billion. This is on pace with advertisers of all types: total US digital ad spend is forecasted to grow by 19% in 2019.
The strong embrace of digital advertising is part of a multi-year trend. In 2017 and 2018, healthcare and pharma ad spend in the United States grew by 22% each year, also in line with the other verticals.
Moreover, in 2020 eMarketer expects healthcare and pharma digital advertising spend to increase by another 17%, to $4.23 billion, indicating that firms continue to be bullish about the approach.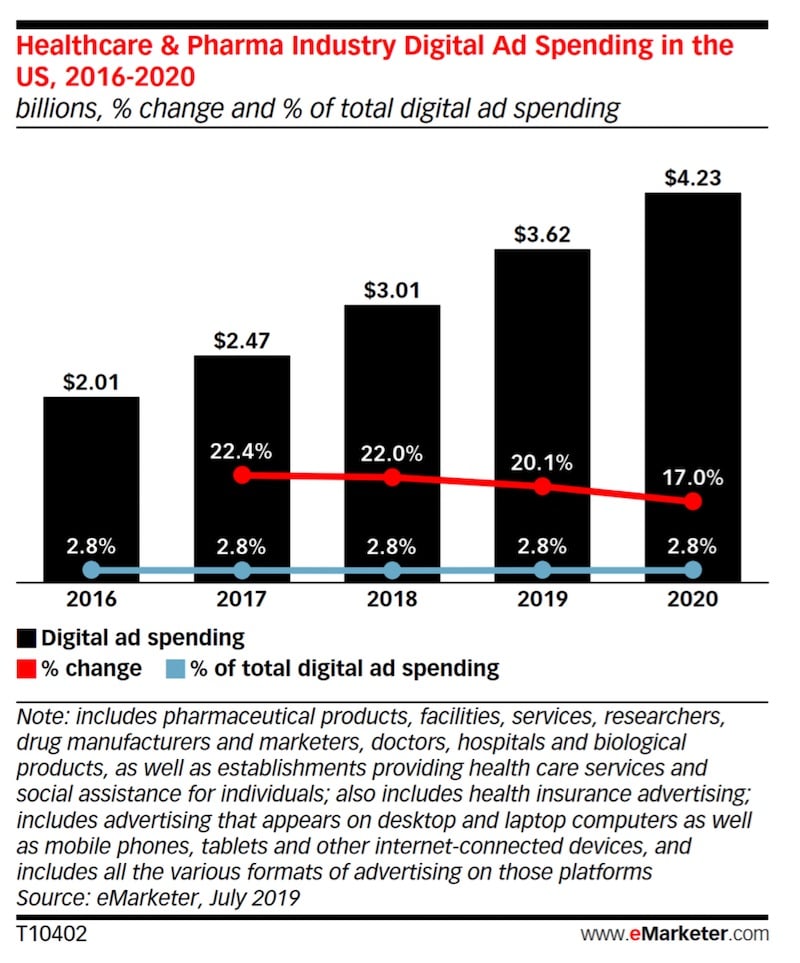 2. Healthcare Lags Other Industries in Digital Spend
While healthcare and pharma advertisers are now increasing spend at levels similar to their peers in other verticals, there's a catch—they're doing so on much smaller base budgets.
The eMarketer researchers forecast that healthcare and pharma will account for only 2.8% of total US digital ad spend in 2019 and 2020, a much smaller share than the vertical's overall place in the economy. For comparison, other large spenders on traditional media, such as retail, automotive, financial services, and telecom, are responsible for double-digit shares of digital advertising.
Why the gap? As the analysts note, the healthcare industry faces many unique constraints, such as strict privacy regulations and complex compliance mandates, which other industries do not. This has led to a more restrained embrace of tactics such as digital ad targeting and remarketing.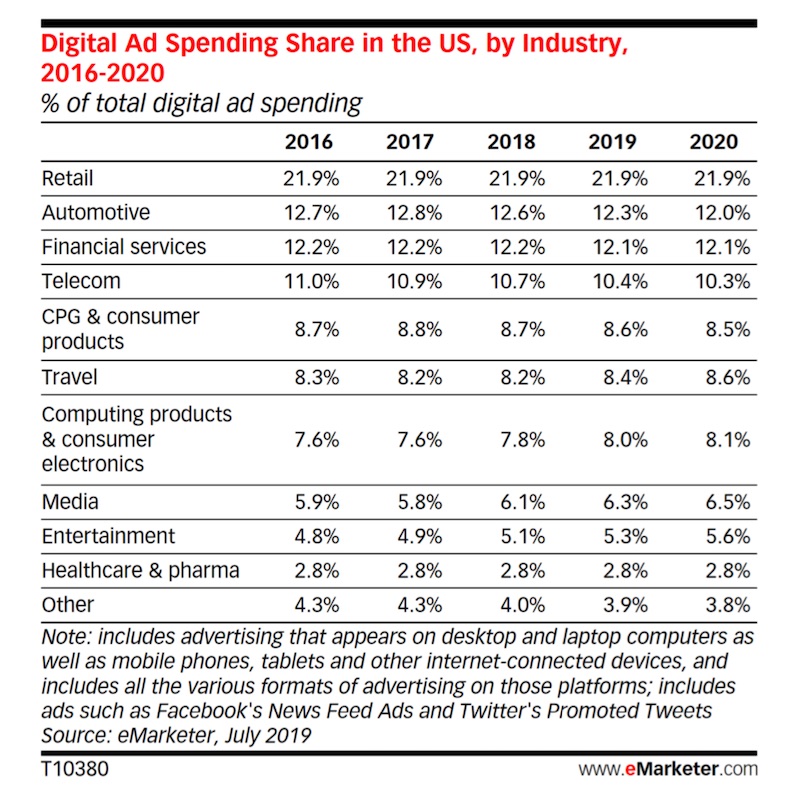 3. Mobile Ad Spend Is Growing, But Also Lags
When it comes to mobile advertising specifically, the story is similar to digital advertising in general: healthcare firms are increasing investment, but their overall share of spend remains small.
According to eMarketer data, mobile spend by US healthcare and pharma advertisers is expected to increase by 14% in 2019, to $2.03 billion. Mobile will account for 56% of total healthcare and pharma ad spend this year and 55% in 2020.
However, other industries are shifting spend even more rapidly toward mobile: healthcare and pharma will account for just 2.3% of total US mobile ad spend in 2019 and that share is expected to decline to 2.2% in 2020.
The eMarketer forecasts show that US healthcare and pharma spend on desktop ads will increase by 29% in 2019, while total US desktop ad spend will increase by only 13%. In other words, while their peers are increasingly becoming mobile-focused, healthcare firms are continuing to rely heavily on desktop advertising.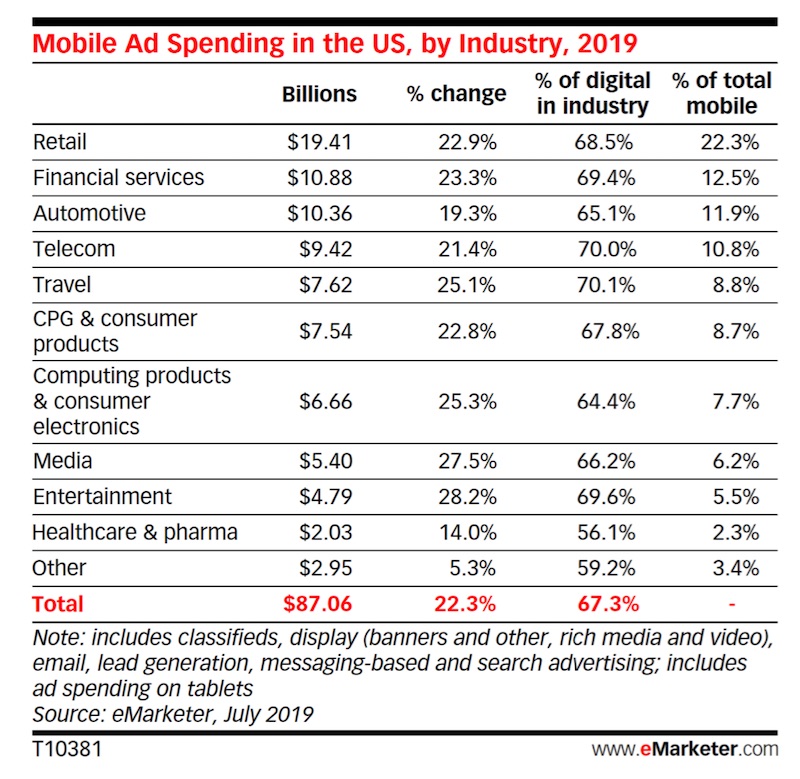 4. Display and Video Tell Two Different Tales of Investment
One area of digital advertising where healthcare marketers are over investing compared with their peers is display. According to eMarketer data, healthcare and pharma will account for 3.1% of total display ad spending in 2019 and 2020, higher than the 2.8% share of total digital ad spend that the vertical accounts for overall.
Conversely, healthcare and pharma advertisers will spend $920 million on digital video advertising in 2019, a smaller investment compared with companies in other verticals. As with other forms of digital advertising, this underinvestment may be due to the unique constraints that healthcare advertisers face.
As Krish Sailam, senior vice president of global programmatic solutions at DWA, told eMarketer: "Healthcare seems to be under investing in [digital] video, but realistically, they may be hampered by regulations that limit their ability to target."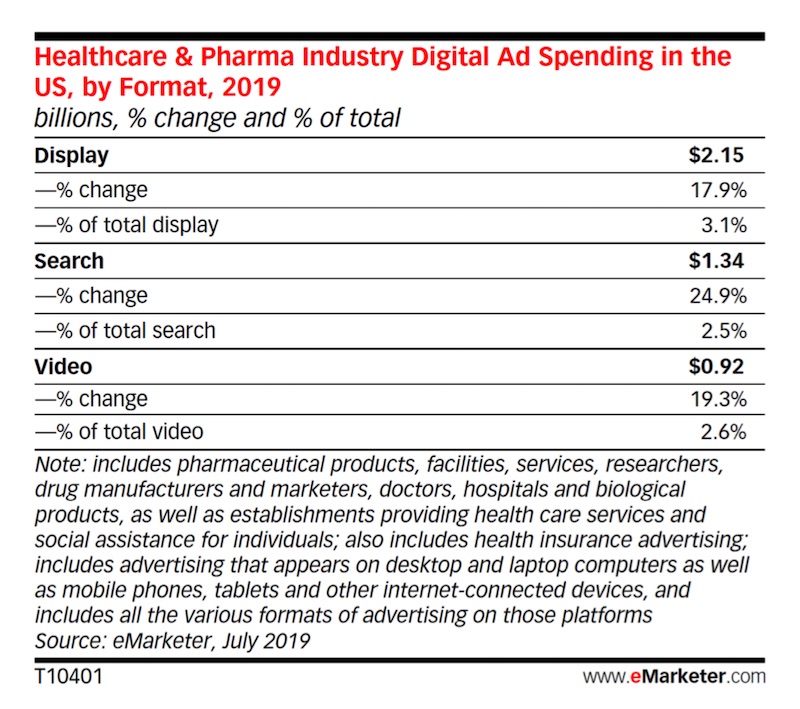 5. Search and Social Are Key Channels to Watch
Which digital advertising channels should healthcare advertisers be watching closely? The eMarketer researchers flag two in particular: search and social media.
Many firms already understand the power of search advertising and are increasing investment; healthcare and pharma search spend is expected to grow by 25% in 2019, compared with the overall market's 22% growth.
Social media spend isn't as robust yet, but is expected to grow quickly in the coming years. As Richard Gagnon, head of Havas HealthMedia, told eMarketer: "The biggest shift in terms of increased [healthcare ad budgets] is exploration with social."
Fundamentally, this shift toward search and social is being driven by evolving consumer behaviors. According to PatientPop data, as cited by eMarketer, some 49% of Internet users say they now read reviews of healthcare providers on Google and 17% read reviews on Facebook. As this becomes even more prevalent, search and social are likely to become even more important channels for healthcare and pharma advertisers.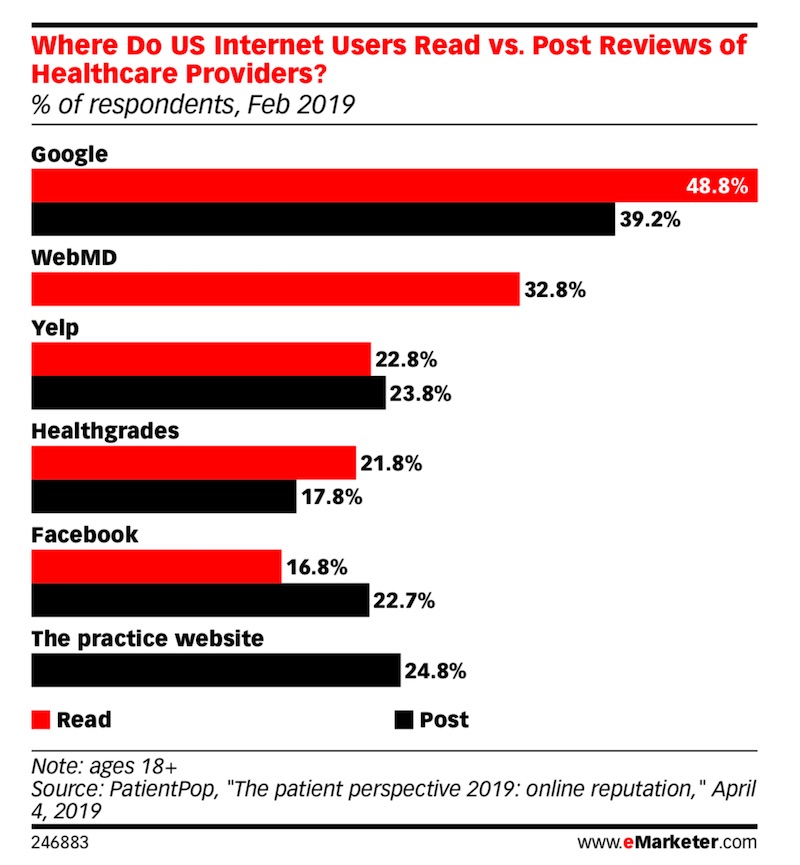 What emerges from the report is a complex picture. While healthcare and pharma advertisers are increasing their investment in digital advertising at the same rates as their peers in other industries, they remain well behind in overall spend. This lag is understandable given the unique constraints on the industry, but it poses a major challenge nonetheless.
Ultimately, if healthcare advertisers don't accelerate their efforts and keep up as digital rapidly advances, they may soon find that their marketing approaches are no longer effective in reaching modern consumers.
Stay up to date on the latest digital advertising trends in healthcare. Contact MDG today at 561-338-7797 or visit www.mdgsolutions.com.
MDG, a full-service advertising agency with offices in Boca Raton and Brooklyn, NY, is one of Florida's top healthcare marketing companies and branding firms, whose healthcare clients include Dental Care Alliance, FastMed Urgent Care, Max Planck Florida Institute, and MD Now Urgent Care. MDG's core capabilities include branding, logo design, print advertising, digital marketing, mobile marketing, email marketing, media planning and buying, radio and TV advertising, outdoor, newspaper, video marketing, infographic development, website design and development, content marketing, social media marketing, and SEO. To learn more about the latest trends in healthcare marketing, contact MDG today at 561-338-7797 or visit www.mdgsolutions.com.