Computer-Generated Images are Changing the Look of Advertising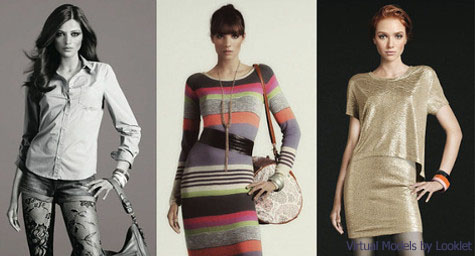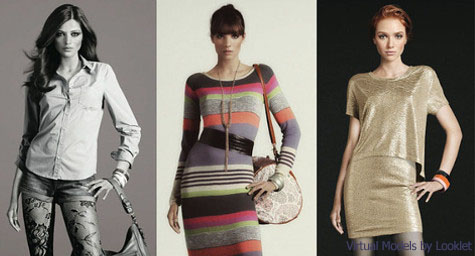 The digital revolution has taken over our lives and now it's taking place in our advertising. More and more brands are discovering the value of using virtual images in their advertising. Whether it's due to their lower costs, higher quality, or overall efficiency, computer-generated images (CGI) allow companies to make their ads more polished and perfect than ever with less aggravation than before. Marketwatch.com outlined the following five scenarios where computer-generated images are changing the look of advertising.
1. The Value of Virtual Models – Supermodels are no longer perfect enough now that computer-generated images of models can give companies high style without the high price tag. These virtual fashion models allow brands to advertise their products on beautiful bodies without having to pay models for hours of poses and wardrobe changes since all of these alterations can be computer generated. Experts expect to see an increase in the use of virtual models since such cost-cutting measures can help companies keep prices down for consumers while retaining the quality and appearance of a high-style photo shoot. The only concern is that these virtual mannequins could place even more pressure on young audiences to attain an impossible standard of beauty, but such issues have always been present in the fashion industry given the prevalent practice of airbrushing. Looking forward, the use of virtual models is expected to become the norm for more and more businesses seeking both style and savings.
2. The Allure of Advertising – The need to save on costs and time is leading many brands to use computer-generated images in their print and advertising. IKEA recently filled its new catalog with digital images of its furniture and expects to take a similar virtual approach to one-quarter of its print and Internet ads next year. In addition to eliminating a lot of expense and effort, the Swedish retailer explains that computer-generated images allow them to show their products in greater detail and dimension than standard photographs.
3. The Thrill of 3-D Houses – Many real estate companies rely on the computer to enhance the appearance and ambiance of their properties. The use of 3-D images can make rooms appear larger and more inviting than traditional photographs, while the computer also allows them to add more expensive accessories to the décor and spruce up the outdoor landscaping. In fact, some developers need to use digital models since their houses are sold directly from the plans and buyers often have difficulty envisioning the finished product. Of course, there's no doubt that computer-generated images can provide a major selling advantage by showing a property at its fullest potential.
4. The Magic of Movie Enhancements – Computer-generated images have long been used for special effects in the movies, but now this technology is expanding to their posters and advertising campaigns. Film companies seem to constantly worry about budgets and deadlines, so these computer-generated images provide the practical benefits of helping executives save money and time. They also create an additional selling advantage by making the movies themselves appear even more visually appealing to audiences. Recently, controversy has arisen regarding physical enhancements made to some movie posters in order to boost audience appeal, but film companies were quick to correct their extreme moves. Still, critics worry that these computer-generated images are unrealistic and will set up false expectations that ultimately will erode the trust of consumers, as well as put greater pressure on young people to live up to such perfect images. Regardless of these issues, the movie industry shows no signs of stopping when it comes to using computer-generated images. In fact, more and more moviemakers are now working their magic on both the action on-screen and advertising off-screen.
5. The Delight of Driving – It's no secret that car companies love to digitally enhance their models to highlight their form and features in print, but now carmakers are using these virtual touches in their TV ads to appeal to a younger market used to extreme visual images. Brands such as Lexus, Mercedes, Fiat, Toyota, and Volkswagen have all used CGI to create special effects or more-stimulating settings for their TV ads. In fact, many car companies are bringing in prominent film directors to essentially turn their TV ads into mini-movies. It's all in an effort to capture the attention of audiences and stand out from the competition while enhancing the brand image they wish to create.
Today, the computer is redefining the nature of advertising. The use of computer-generated images clearly cuts down on the cost and time of traditional photography while enabling brands to enhance their images in every way.
To discover creative ways to use computer-generated images in your digital advertising, contact MDG today at 561-338-7797, or visit www.mdgsolutions.com.
MDG, a full-service, award-winning Florida advertising agency with offices in Boca Raton and New York, NY, specializes in developing targeted Internet marketing solutions, exceptional creative executions, and solid branding and media buying strategies that give clients a competitive advantage. Our core capabilities include branding, logo design, creative, digital advertising, print advertising, direct mail marketing, media planning and buying, TV and radio, website design and development, email marketing, social media marketing and SEO.
Read more at MarketWatch.com.